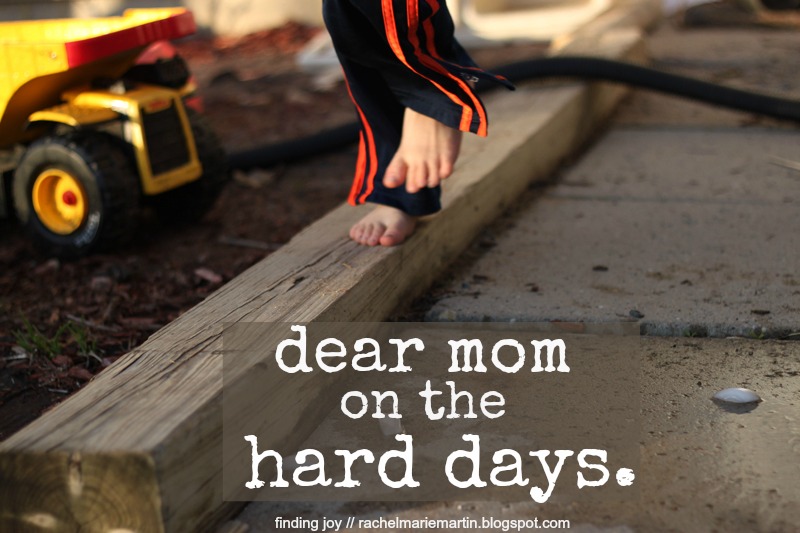 To you the out of breath mom who wants to throw in the towel on a hard day.
It's that day that goes off track at 9:04 am and you want to throw your arms in the air and grab the Ben and Jerry's from the fridge and turn on TLC and watch A Baby Story marathon and you're wishing that it was tomorrow and you don't know how to finish and the kids are fussing and you're totally behind and really you're out of breath.
Stop.
Just stop. For a moment. Just for a minute and listen.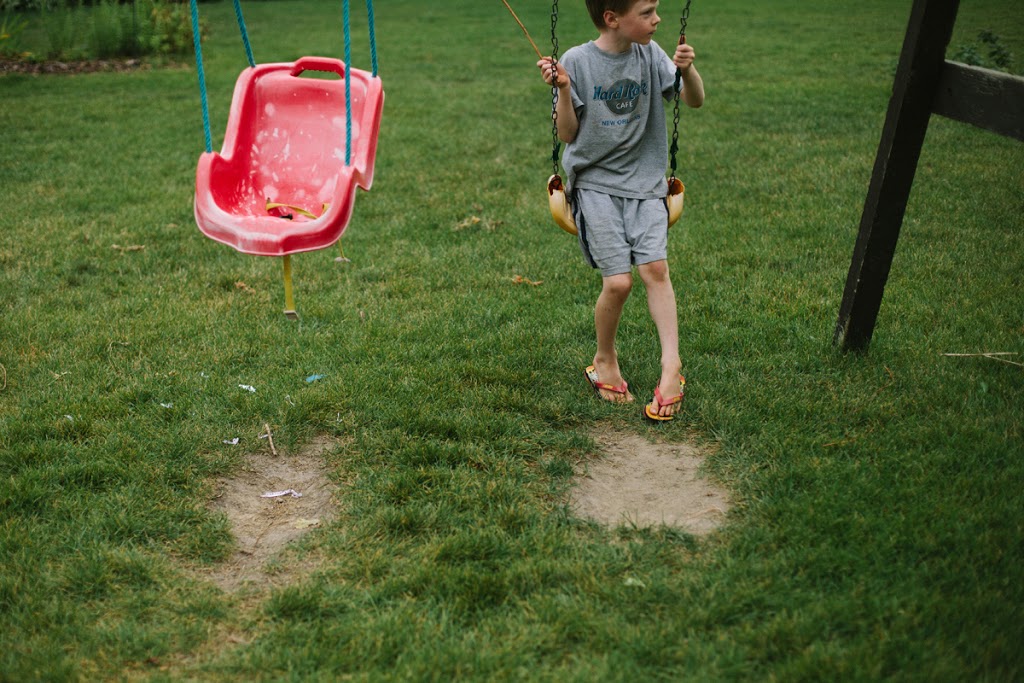 I know it's hard. I know about the spills, the relationships, the laundry left too long in the washer, the peanut butter smooshed on the floor, the morning where there really is nothing for breakfast, and there's no coffee, and the kids are fighting, and toys are dumped, books torn, the yard is full of toys, and you're wondering if the weather is making all the kids crabby at the same time, and all of yesterday's dishes are sitting on the table, and you'd just like a shower, and you're late, and and and… Well, that makes it really hard to start and to find courage and patience and that pull up your bootstraps energy..
In fact, often, it feels impossible.
It's this battle in wondering if it really matters what you do. You're doing it day in and day out and you're still feeling behind and racing to try to catch up to this undefined bar of normal. Remember back before they were born? And how you dreamed about crafts on the table – you never imagined the spilled glue and glitter and paint on the face and that they didn't really care about doing that fabulous fall pumpkin craft where you glue on wiggly eyes – or the perfect day with nutritious and organic breakfasts or the Pottery Barn inspired family room with cute baskets and chalk write on labels or the mornings with a quick check off routine and laminated charts with adorable stickers and all of that?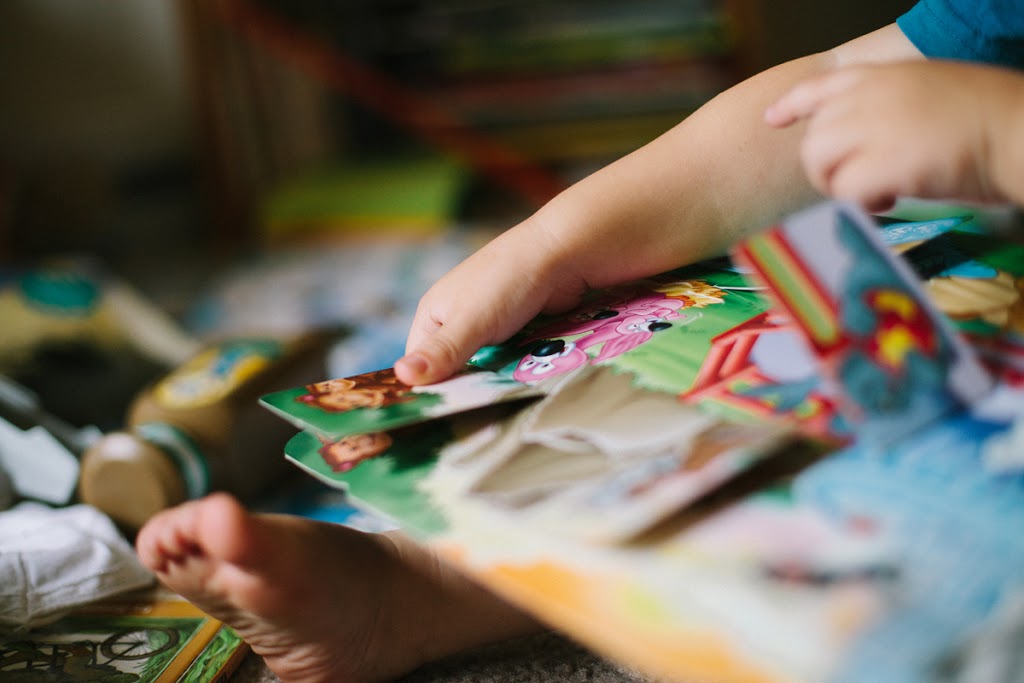 I remember. But that? That was just what I thought real motherhood would look like and what a catalog or media told me what they thought it might look like. Oh, there are moments that work – but, really, the cute wicker baskets with chalk write on labels – if I had them – would stay like that for a day or so until someone decides to draw faces on them or pulls them off. So lets just look at real.
Real is the everyday.
Get up at the crack of dawn. Try to find underwear in the clothes baskets that still needs to be folded. Pour cereal in a bowl. Look for school papers. Change diapers. Wash dishes. Sweep floor. Read stories. And on and on and on. That's normal. That's real.
It's just hard to see what we do finish because it's stuffed behind layers and layers of to-dos and don't dos and feeling like you'll never measure ups and feeling behinds and all of that. And that? That's why I want you to stop.
Remind yourself of all you do accomplish each day.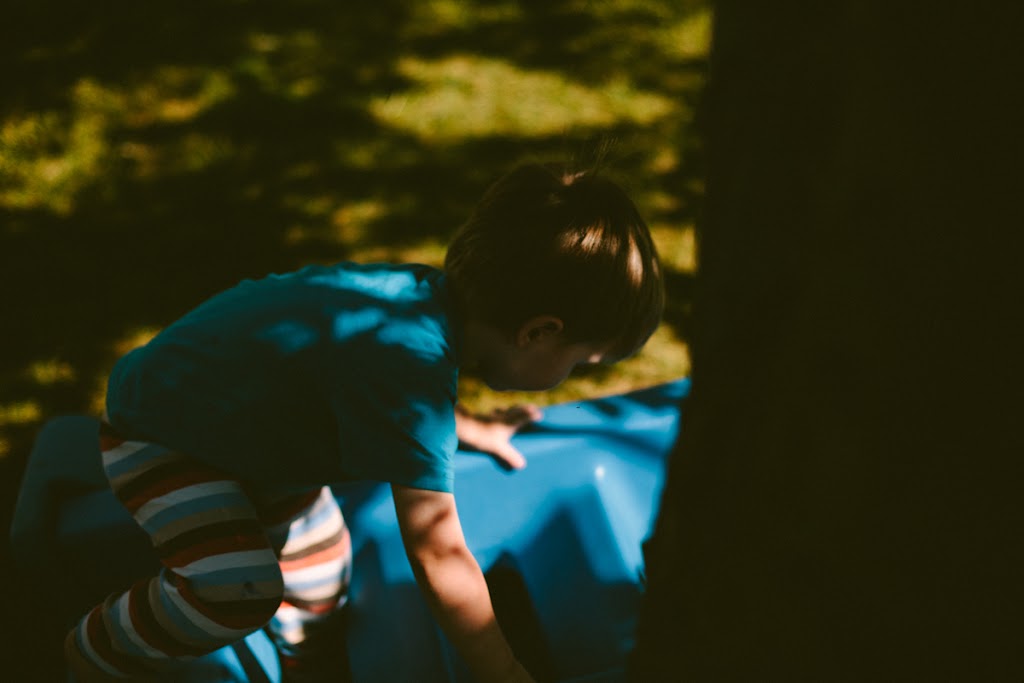 Maybe it's crazy and chaotic and loud – do I get the loud – and frenetic but also tucked within there are moments that one day will be gone. The kids will grow, the noise will lessen, the kitchen counters will actually stay clean, you'll get all the sleep that you want, you'll only have a couple loads of laundry a week and you know what? You'll miss this, this crazy of the throw in the towel days, just a bit.
I know it's hard some days. I know. And I know we struggle with those thoughts of I'm failing. I've read your comments – but you know – your comments make us real. Lets be real and encourage each other. Lets tell people that we struggle and have hard days and need a friend – and then let us be a generation that doesn't sit in it but instead rises up, brushes ourselves off, and seeks to try again.
We're in this motherhood race together.
Look at everything you've already done today. Look at when you did great – when you didn't flip out over spilled milk or when the laundry was caught up or when you just decided to forget about getting the dishes done and instead picked up your toddler and read the same book over and over and over.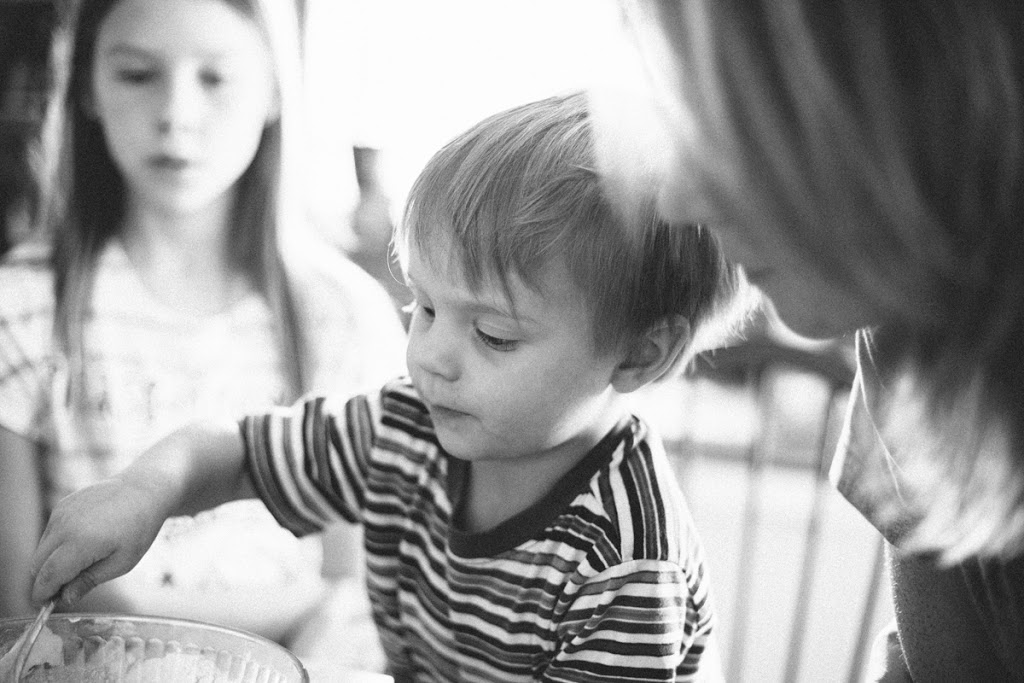 Celebrate that today. Don't throw in the towel. Wipe some dishes.
Now, pick your self up, and lets do this day well.
Linking mothering arms with you.
*****
Click here -> Finding Joy Dear Mom Letters to purchase the first 21 Dear Mom Letters in Ebook format.
to receive finding joy via email simply click subscribe.
click dear mom letters to read more encouraging letters for moms