We are all moms.
How we became moms doesn't define our motherhood. Some of us have adopted, fostered, delivered babies with meds, and some without, we've had c-sections and yet, that doesn't matter – we are all still at the core and heart – moms.
But, sometimes we struggle.
We may struggle thinking that we wish we could have done it this way or should have done it that way. Yet, sweet mom, it's truly not how we became moms that really matters – it is what we do after we become moms that ultimately matters.
After I had Caleb I felt defeated. His labor was long and hard and medical interventions had to take place – things that in my mind I never wanted to deal with – and then I came home with guilt. Like I wasn't strong enough, worthy enough, brave enough, if only I had just tried more. Those days spent home with my sweet boy were being tainted by this ideal of how he should have entered my arms. Until one day, a sweet friend told me, how he came to your doesn't ultimately matter – it's him right now, in your arms that matters most.
Moms. Listen to me. I know some of you are hurting right now because you are struggling with your own mom story. You're are holding onto labels, hurts, ideals, and letting those ideas taint the gift of this moment.
Let it go. Or at least try.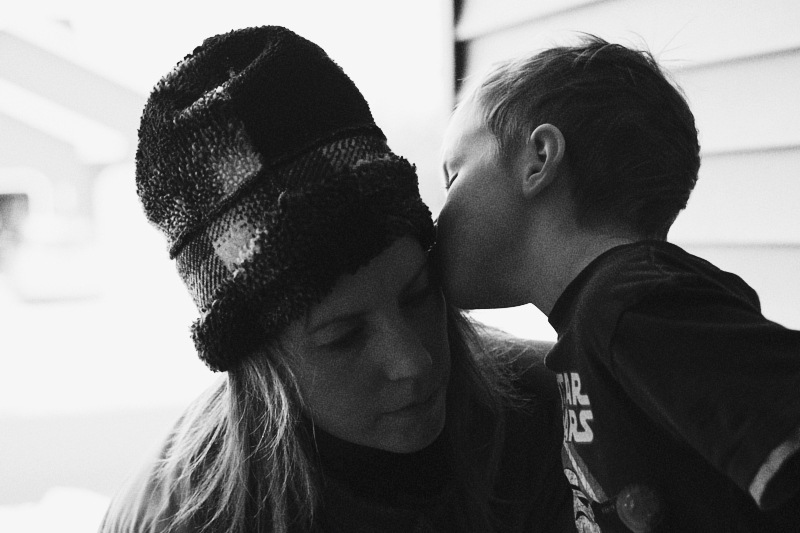 What matters is today.
Today when you pick that child up and tell them that you love them and you give of yourself making pbjs and wiping noses and reading stories and rocking newborns in chairs in the wee hours of the morning. It matters that you drive your eleven year old to their classes and wait in the car and pack them sweet notes. Being a mom matters more than how we became moms.
Sweet, sweet, sweet mom. You matter. Today, embrace the child and the gift of being a mother. Embrace it. When they look at you – they see mom – they will never ever ever judge how they came into your life. Love them. Give of yourself. Pray for them. Embrace the ups and downs. Don't give up. But, ultimately, again, love them. Unconditionally.
Motherhood is a beautiful blessing.
Your children need you.
~Rachel
#findingjoy