I've listened to you. I've listened to the emails asking for my Dear Mom Letters to be put into an ebook. And because I've listened I've worked hard in the past weeks to get it done. It's taken some dedication, and I've had an amazing team helping me, but today, today I'm excited to announce that the first 21 of my Dear Mom Letters are now available for sale in Ebook format for $7.99.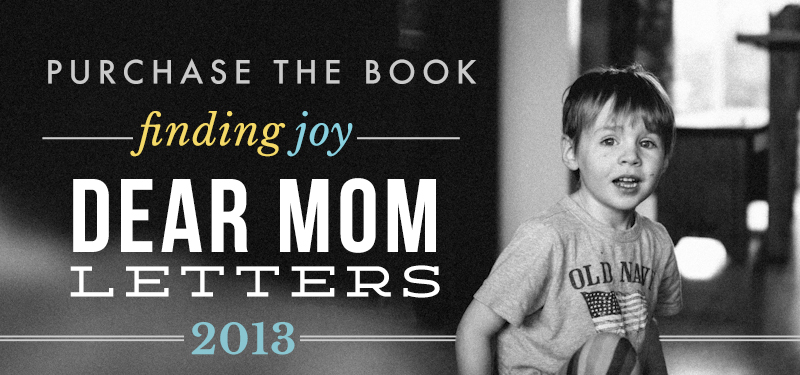 2013 Finding Joy Dear Mom Letters – $7.99


Thank you for walking this journey with me – it's such a journey to put your thoughts down and to release them to the world. As I've been working on getting this ebook formatted and beautiful – it's got all of the amazing pictures in it and has the feel of this site – I've also been working hard on finishing my first book. Both labors of love, both putting one's heart on the line. And to you, I thank you. I thank you for standing by me, for sharing my words, and for your support.
It matters to me.
So today, today I'd like to present you with the 2013 Edition of the Finding Joy Dear Mom Letters. These are the letters where many of you found me – from Dear Mom Who Feels Like She is Failing to Dear Mom Who Wants to Quit to Dear Mom with Littles- they are all there – together for you to read in a convenient ebook format. These are the letters that moms have loved – the pull up your boot straps you make a difference and matter type letters. Do you need a bit of hope today? That is what these letters are all about.
Here is the complete listing of the letters included: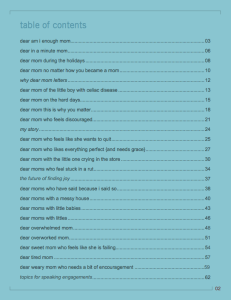 So from me to you – thank you. I am simply humbled, grateful, and overwhelmed at the outpouring of support that you have blessed me with. Moms matter greatly. I love cheering moms on, cheering you on, and reminding you about how much you matter in the midst of this motherhood journey. I am thankful.
Onward BRAVE MOTHER Onward!
Rachel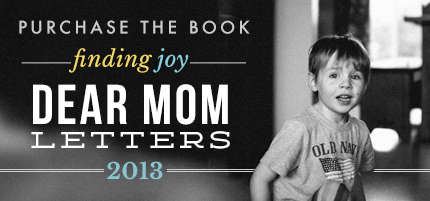 2013 Finding Joy Dear Mom Letters – $7.99


to subscribe to finding joy by email – click HERE.
Images and original content are sole property of Rachel Martin and may not be used, copied or transmitted without prior written consent.