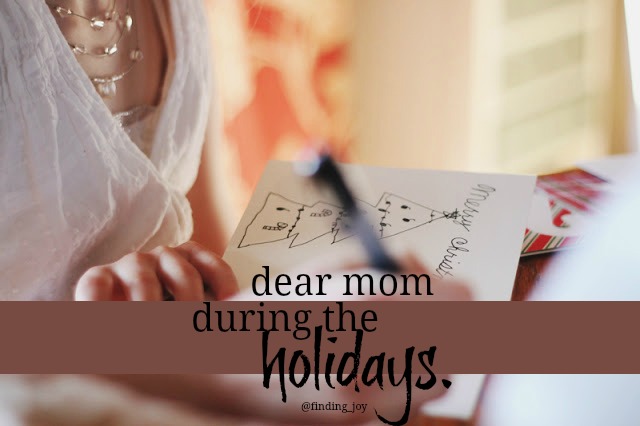 Let them see you smile.
Right now, in the midst of the busy, in the midst of this crazy time of the holidays when the everyday to-do list gets a steroid boost of stuff that has immediately become urgent, and the race through the everyday doesn't seem to slow down enough for you to even catch a breath – bless your family with a smile. Don't wish away the holidays or let the stress of the holidays rob you of joy.
Do you know how I know? Because just the other day as the kids were begging for me to take out the Christmas lights I remember thinking I wish it was January 2.
Yet, deep down, I don't.
I just don't like the stressed out crazy racing expectation driven feeling the often December leaves me with. And I am guessing some of you don't either. It's hard to step back, to celebrate Christmas and the holidays when one is running too hard, too fast, and not being able to enjoy the gift of memories found in these weeks.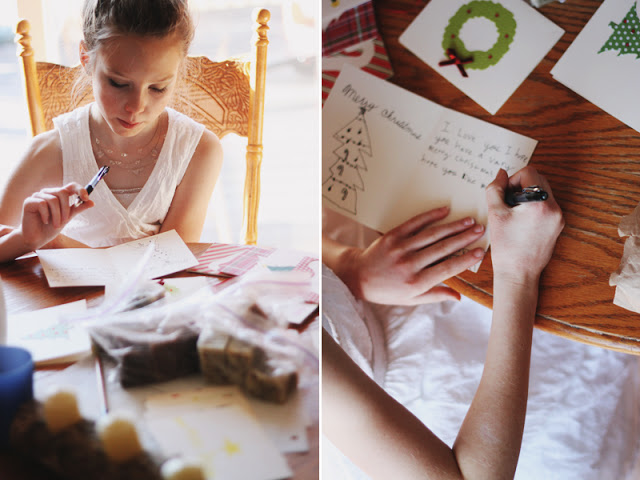 Try to remember. 
Right now, as you're sitting there reading these words, try to remember what it was like, on a great year, when you were a kid, when Christmas rolled around. I remember the days seemed to move slow – like the molasses we'd drizzle into the Moravian Gingerbread cookies – and that everything seemed just a bit more magical. I remember the lights, the reading of stories late at night with only the Christmas lights as illumination, and the never ending wonder and anticipation about those presents that once were carefully placed under the tree but always had a thorough evaluation by my siblings and myself. It magic.
That's what kids need. They need that bit of excitement, the anticipation, the joy, the wonder that can be tucked into December.
And yet, so often, you and I and the entire culture becomes so busy and stressed out like a coiled spring ready to snap. You have a choice. I have a choice. Embrace the culture of crazy or choose to be intentional during this upcoming month of December. I'm not saying the busy will go away – the busy – unless you decline every invite and shop at the weirdest hours possible it will inevitably be there. But, you can choose to not engage in adopting a stressed out attitude.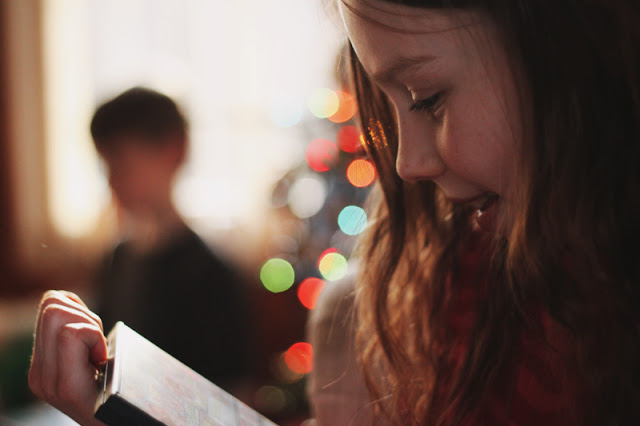 Your gift?
You can choose joy in the midst.
You can choose to celebrate the little things.
You can choose to create memories with your family.
You can choose to laugh.
You can choose to slow down just a bit.
You can choose to be happy even on those crazy days.
You can choose to not let stress dictate your mood.
You can choose to simply let the crazy busy still be good.
That's what I'm choosing to do. I'm choosing to bake cookies, to let there be that mess, to pull out the decorations, to string lights outside with numb fingers, to play the music, to draw names, to go to the parties, to simply celebrate the season. Even if I feel stress. The bottom line is this, I want my kids to remember me as the mom that smiled during the holidays – even though I'm sure I'll mess up many times – but yet, deep down, I want them to see me as the mom that embodied joy.
That's what I want for you.
So dear mom during the holidays, let it, the stress, expectations, agenda, rushing, and more go.
Just a teeny bit.
Now, in these last days of November before the holiday crazy truly begins, embrace today.
And choose joy.
***
Images and original content are sole property of Rachel Martin and may not be used, copied or transmitted without prior written consent.