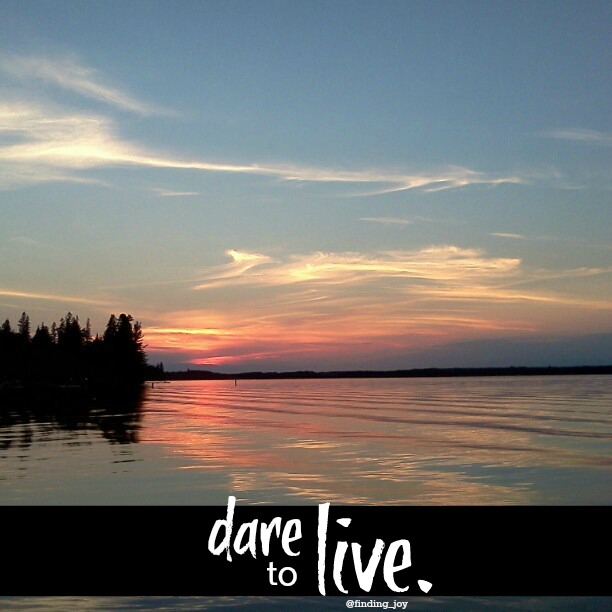 As I was prepping my list of favorite moments for Friday words kept running through my head about life and living and being bold. And I knew instead of writing my normal Friday post that I needed to share those words with you. The words?
Dare to live.
I know, it sounds odd – dare to live. Right now, you, in whatever stage of life you find yourself, I'm telling you dare to live awake, alive, boldly, and with joy. Yet, I think most of us live a life that doesn't really feel alive. And some of us live a bit asleep.
I know because I've done it. It's like this: Wake up. Go through the motions. Live with a smile on your face and yet inside you're sitting looking at life not feeling. Not feeling joy. Happiness. Sadness. Just plain and simple not feeling much. It's seems safer, right? After all, life can feel dull or boring or sometimes it hurts. I didn't want to feel all the hurt in life so I instead chose to just not care.
I don't care.
I'd mumble it to myself during the day.
I don't care, I don't care, I don't care – it was like a mantra, a mindset that I tried to cling to.
But, deep down I really did care and really wanted to live life loving the little things. I wanted to find happy. I wanted to not be bogged down by everything. I wanted to care. But I also knew that caring meant allowing myself to feel – joy, sadness, regret, hope, worry – and I knew I was living a life half asleep.
I had to choose. You've heard me write about the power of choosing, the power of your mindset – so today – I want to encourage you in the midst of whatever you are in to stop and to look at how you are looking at life.
Are you living awake?
Are you living feeling joy?
If not – step back and dare to live.
It's a dare.
Living awake and boldly means making a choice that recognizes that you might fall, that life isn't perfect, and that you will feel hurt. But, when one doesn't allow emotion in life then you can get stuck in a perpetual cycle of numb. For me, I finally, about five years ago, realized that I don't want to live numb anymore – I was missing out on too much, too many moments, too many gifts tucked into the middle of a life that didn't look perfect, and yet I was still blessed to live.
So I choose to dare to live. Again.
Again and again and again and again and again.
And in that dare – joy finally returned as I allowed myself to begin to live a life not dependent upon stuff for happiness, but rather the time given, the moments, the interactions – those things became gifts. And with that, this zest for life and a tenacious drive to live a life of wonder, hope, and embracing the moments also returned.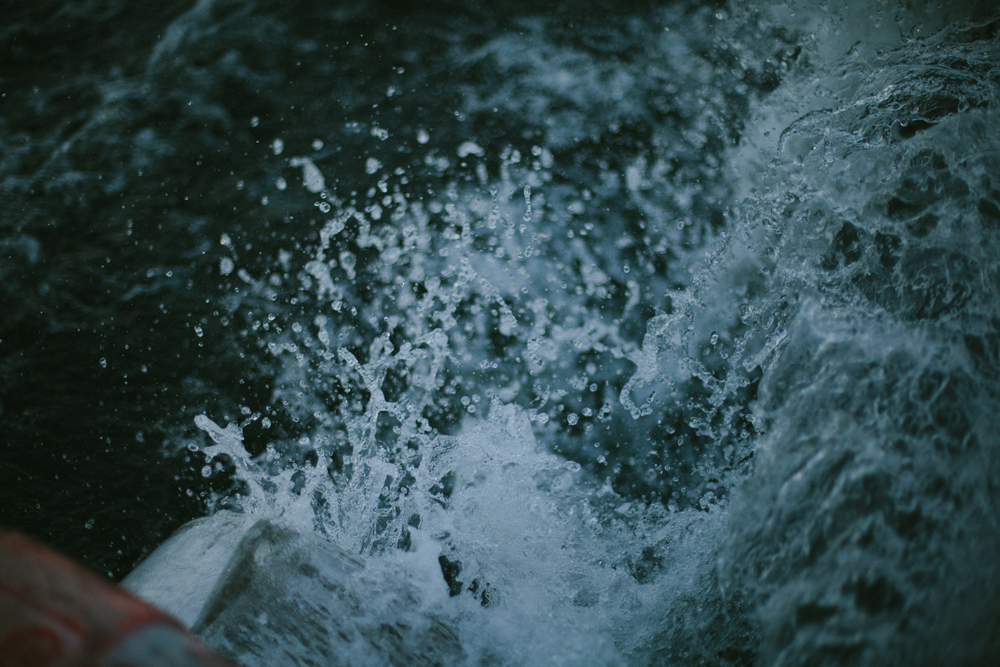 Don't live life numb. Dream. Be bold. Take risks. Embrace moments. Find joy.
Start. Jump. Let yourself feel joy. In the ups and downs and everyday moments.
You can do this.
You can dare to live.
~Rachel
Images and original content are sole property of Rachel Martin and may not be used, copied or transmitted without prior written consent.