1. Don't Rush. I am notoriously busy. A rusher. When I learned to play piano, my teacher's biggest struggle was getting me to slow down. I'd want to race through those notes just to prove that I could play it fast. And yet, often, the piece needed to be played slow – and when it was allowed to build slowly and the music to simply sing in it's simplicity  this unbelievable beauty would emerge.
It's like life. Don't rush through right now so that you can finish everything on the list. Don't race through two year olds wishing they were four year olds and push the four year olds so fast hoping they are six years olds and and could do all this stuff and were a bit neater. Learn to embrace where ever you are – and slow down. Just for a bit. Because I can tell you that those two year olds turn into eighteen year olds living across the country from you in a dorm room.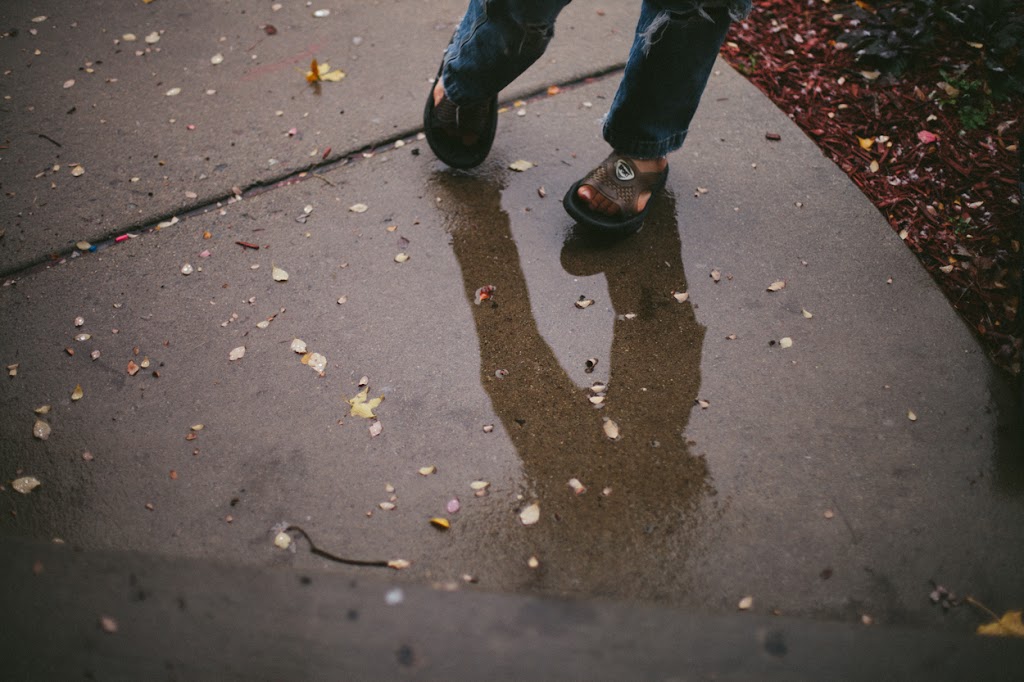 2. Learn to Wonder. My kids are almost always asking me these questions – mom I wonder what would happen if we did this or why is the sky pink now or when can I do this or what happens if you do that – they wonder. Do you wonder? Or in our adult states have we lost that freedom, that gift, of wonder? I know I have. I get jaded and cynical in my busy and so quickly don't even notice the rainbow after the storm or the fact that the light flittering through the window creates patterns on the wall.
Start to wonder along with your kids. Begin to see the world with a different lens – with eyes that marvel at the sunset, or the smallness of a hummingbird, or the amazing gift to watch life unfold right in front of you. Don't lose wonder. Regain it. That's the whole #littlethingsmatter that we embrace here on Finding Joy.
3. Snapshot the Moment. Part of the reason I love Instagram is that it is like the scrapbook of life that I never got around to putting together. Yes, yes, I'll admit it – I'm a scrapbook failure, But Instagram? I can do that. (I'm here – > finding_joy)
I'll look through Instagram pics and they're different then other pics – they're raw, they're about the moment, they're really about beauty and family. And coffee. Or Target in my world. Think of life, and the moments tucked within, with an Instagram filter. What would you capture? What do you want to remember? Is it the little one staring out the window? Their feet? The sun as it reflects through your window? Start to see your everyday different and embrace those moments that are simply yours that you are blessed to walk in.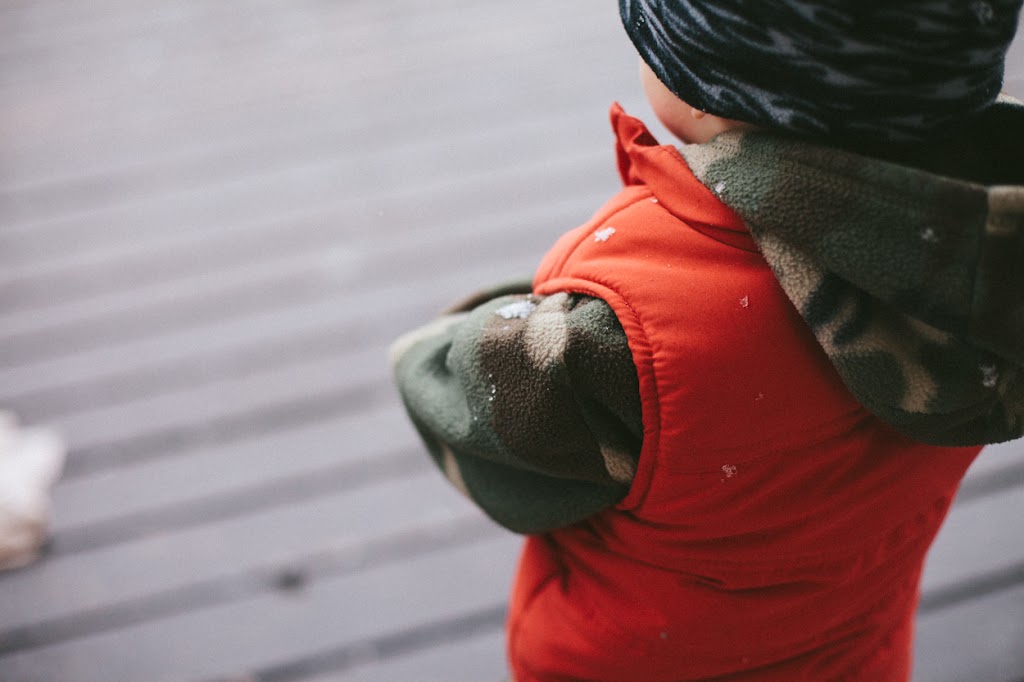 4. Check your Thoughts. Even when I say I'm going to be intentional so often my mind is racing through the 2934 things that I should have accomplished yesterday. Check your thoughts. Are you letting thoughts of failing, not measuring up, the never-ending to-do list, and all that cloud your moment right now? Sometimes that angst is so subtle that we don't even realize that we're paying more attention to thoughts of what we should have been doing versus seeing everything that we have done.
Put them to the curb. Write down those things, and then tell yourself that you will get back to them, but for now, you're enjoying this time. You'll get to that stuff, but if you allow all of it to constantly play in your mind you will not be as intentional and aware.  In fact, fill your home with positive phrases and remember that you truly are enough.
5. Be Authentic. Let's face it. There are some days that are just plain hard and the last thing you want to be is in the moment. That's okay.  I know, I bet you were nervous that I was going to write this telling you to suck the marrow of joy out of every single moment in life. Well, I'm not. I don't want you to do that  nor attempt it. Why? Because that's simply not real and not the way life is and if we set ourselves up to think that every moment is awesome the fall to reality is much more painful.
Not everyday is going to be amazing, and certainly not every minute of the day is fabulous. Be real about it. There are times where I have to simply tell my kids that I'm too tired to read right now, but I love you and will you remind me later? That's real. I cannot be super mom – she really doesn't exist. Being present to today means admitting that sometimes you need a break, or you pop in a movie, or you just rest. It's a day. We don't stay there. Being real doesn't mean being lazy – it simply means knowing limits, pushing ourselves and remembering grace.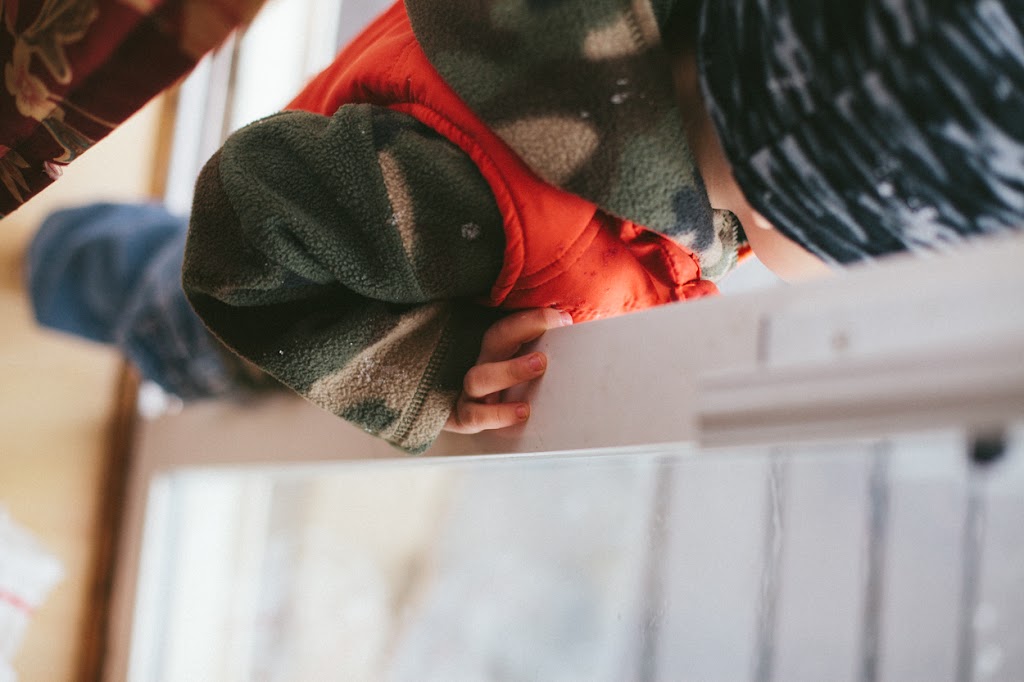 Tonight, when I go to sleep, I want to rest there knowing that I gave it my best.
And I hope that for you as well – wherever you are in your journey. Maybe it's one new thing that you do – read, or step back, or go for that walk, or rock extra long in the morning – what matters is that you tried. It's really not about being perfect, it's about the constant effort to just keep trying.
Life is a journey.
Embrace today.
~Rachel