Sometimes my boys will tell me I'm the best mom ever.
Typically it's after I get them something like hot cocoa with extra whipped cream and chocolate syrup at Starbucks. Or when I let them watch a movie late at night skipping right past their bedtime. But, often, it's for these really simple moments – times spent on the floor rolling a dice or flipping cards over or pretending to miss the jack in slapjack just by a split second.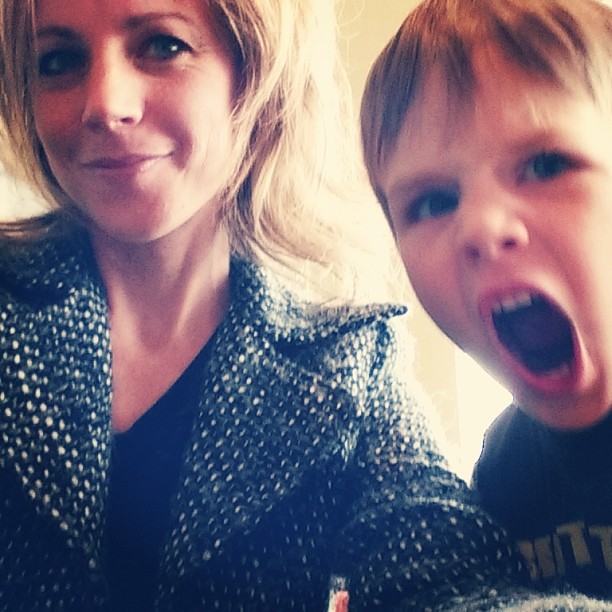 I don't hear it for things like laundry being folded or for matched socks or that the table is wiped down in the morning or that I clean the bathroom. (And I have four boys. So sometimes the fact that the bathroom is clean deserves a bit of best mom ever praise as I think I'm constantly cleaning it. Oh yeah, you know what I mean.) I don't hear it for time spent at the table helping explain long division in a way that I was never taught.
The world's best mom.
Somehow, in today's world, the idea of being the world's best mom has morphed a bit. There are articles about everything that you and I should be doing. So often it's not even seen as options, just expectations placed on you and I and the collective group of us moms.  I remember feeling it with regards to Valentine's Day and the box for the cards. It was this idea that I felt about not being able to just bring in a paper bag decorated (like I remember doing) but rather this fantastic creation worthy for a spot on the hall of fame craft shelf only to be discarded a day or two later when the candy was gone. (By the way, my ten year old son, Brennan, ended up bringing a box with Star Wars stickers on it. And he thought it to be great.)
Our kids, well, they don't need all those extra cool things.  I mean, you know, they're fabulous. So when you do them – celebrate that you did it. But, know that all of it isn't required to be the best mom ever.
It's easy to lose sight of motherhood and to add extra to-do to be awesome and must-do to measure up and only this makes you a good mom chapters to our story. Well, the truth is, that often motherhood doesn't even have time and space for all of those extra expectations. It's us working to make it through the day.
And that is okay.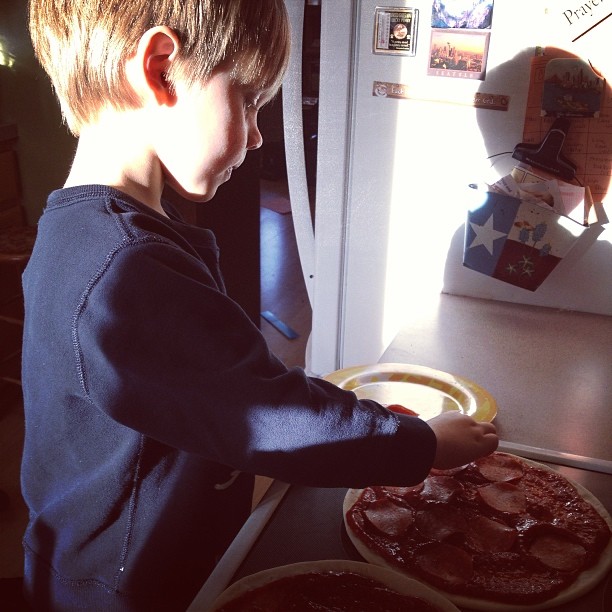 It is okay that you are a bit behind in your to-do list when you have little babies or toddlers or preschoolers or middlers or tweens or teens. The to-do list can stay. They do not stay. They grow and need you and require work. That's the thing with all the extra stuff on our list – it requires time. And you and I and the mom at Starbucks who heard my six year old exclaim that I was the best mom ever because of that hot cocoa, well, we're all given the same amount of time.
24 hours.
Every single day.
That's it. All those hours will combine to create a week which will be our year which will be our life. But now? Now, at this moment where ever you are reading this, well, now you have today. You have now. Being the world's best mom might not look like cut up paper strips and finger paints all over. It's probably going to look a lot like work and doing the same thing over and over.
Can we all just pause for a second and celebrate that?
You, the mom, who loves her kids and answers to the cry of mom over and over again. You the mom with a code on the ipad who hears can you update this almost every other day and when you try to explain there's no room left on it you're met with irritation. You the mom with middle schoolers who look at you like you're from another planet at times. You the mom working or sitting in a ballet studio waiting or with a day filled with doctor's appointment. It goes to each of you.
You see, the world's best mom doesn't just go to one mom.
It goes to you, the mom of your family.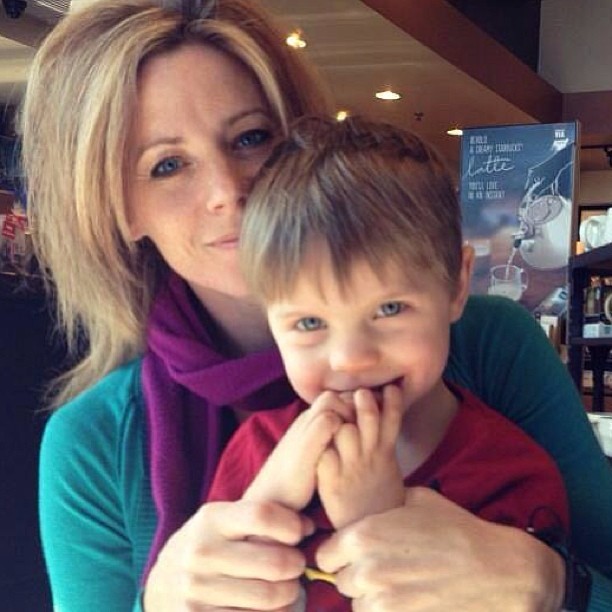 Sure you can read about everything everyone else is doing. You can pin the pins, and like the status updates, and love an instagram pic. You can thumb through the magazines and watch A Baby Story. You can sit in classes or at work and you can hear tales of what everyone else is doing. Just because they're doing something fabulous doesn't mean you must mimic that for success. You are the mom, the ceo of your family. Not mine, not the mom who's mastered pushing the cart at Target (she should offer classes), not the mom with the world's perfect pictures on facebook, not any of them.
Remember. Again. You are the world's best mom for your family.
I know you have a list for me of things and reasons why you think you're not. I know there are times when you go to bed at night with tears in your eyes. I know there are moments where the only place of solitude is in the bathroom for two minutes while you gather your resolve. I know.
Sometimes we don't see that best mom part of motherhood. We don't remember. But that courageous, brave, and tenacious part of being a mom is what truly makes you the world's best mom.  For your family. There are no blue ribbons for the days when you make it to class early and the shoes are tied and the kids are behaving and you didn't have to speed to get there. There isn't applause for the times when you stop your busy and you get down on the floor and play that game again and again. There is little recognition for the moments when you reach out to your teen again and again and again waiting for them to receive your love and yet you still give. There isn't a Who's Who of Motherhood for the late nights spent trying to catch up on housework and bills and dishes and cleaning and all of that stuff.
Most of motherhood is the ordinary.
But the ordinary is what makes you spectacular.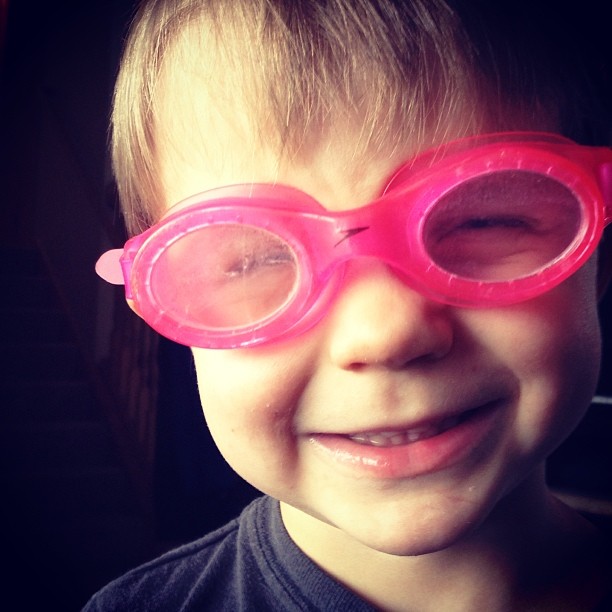 The ordinary is the world's best mom part.
It's in socks sorted. Kisses on sticky cheeks. It's in snowpants dripping wet hanging over the rail. It's in homework driven to school after you realize it was forgotten. It's in spaghetti sauce splotches on the stove because you tried to heat so fast because everyone was hungry. It's in rocking colicky babies and realizing they only want to be walked. It's in being so so so so tired and still giving of self. It's in sometimes feeling like you're alone and that you cannot do this right now and still fighting. It's in walks to the park hand in hand. It's in wiping up spilled milk.
That's the best mom part.
So mother, sweet mother who needs a reminder today of awesomeness, let me tell you this -> you are awesome in the every day things that you do. It's not what you think you need to get done, but it's what you do day in and day out and day in and day out for your family. Because you love them.
World's best mom.
That's you. Not for all the extra crazy things you think you should be doing. It's you. In the moment.
That's what moms do.
So rise up. Look in the mirror. You're looking at a hero.
***********
Images and original content are sole property of Rachel Martin and may not be used, copied or transmitted without prior written consent.