I'm a muller of the past.
Maybe mulling isn't even a strong enough word. I think percolating might be better, except my percolating doesn't ever seem to stop. I used to pride myself with having a memory like Cam Jansen's – you know, the girl with the photographic memories in the books who could solve puzzles by simply seeing them – well, that's kind of me.
In college I'd close my eyes and reread a chapter – although fuzzy – in my head when taking a test. I could see some of the words and the images and I'd strain and strain to just figure out that one part of the physics formula in hopes that I'd be able to solve the question I was stuck on.
Most times I still got it wrong.
That's because my brain didn't remember it precisely enough.
I've kind been living with one step in the future and one step in the past. Really in a way, afraid to make that step totally forward for fear that I would have missed a detail that was from the past that would save me from potential hurt in the future.
The only issue was that living straddling the fence of past and present meant that the future was spent with me wrestling with anxiety or worry and not really living fully in the now. I was letting the moments that I celebrate slip through my fingers with such speed but I had such fear of missing critical details so that I could have a guaranteed formula for a hypothetical pain free tomorrow.
Except, I became sad.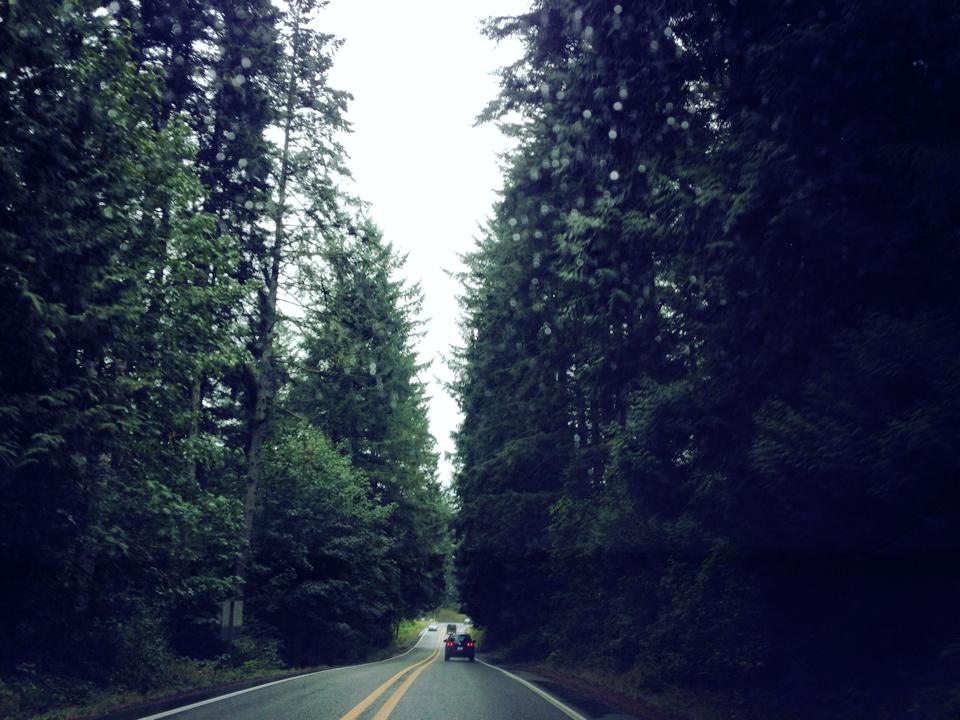 The joy escaped.
My friends told me they didn't recognize me anymore. Maybe getting divorced will do that too. A person has to change and get stripped down to the rawest places when one goes through that. And there's a ton of emotions and grief and sadness mixed in with it too. I think part of the recognizing of me is because I have been frozen in fear of making a mistake.
I've had those moments as a mom too – big moments and little moments – from decisions about vaccines to schools to discipline to birthday parties to you name it. I think the worst part of not making a conscious choice to move forward with a decision is the perpetual and never-ending, shall we say percolating, questions that are allowed to mull in our brains.
I've learned stuff too. Not making a choice means that your journey is in essence stuck. The train of time doesn't slow down for fear and worry and anxiety – time just moves and moves and as I've learned speeds up as we age. And if I allowed the it's not fair feeling to creep in then I spent even more time wondering about past issues and losing out on now.
So I guess to my friends who have stuck with me in this journey – holy moly – I love you. You're kind of the testament to being a friend. Loving someone who is stuck and striving and giving her grace when she falls flat on her face is the kind of friend that I hope I can be. I never meant to fall on my face so much. I just didn't want to hurt anymore or live in a life where that could happen. But friends, living in that place doesn't even acknowledge the realness of life. Life isn't a guarantee of smooth seas and sailing – in fact, it's quite the opposite. It's a place of storms and trials and tears behind the door and in it there are pockets of joy and moments that  we wouldn't trade for the world.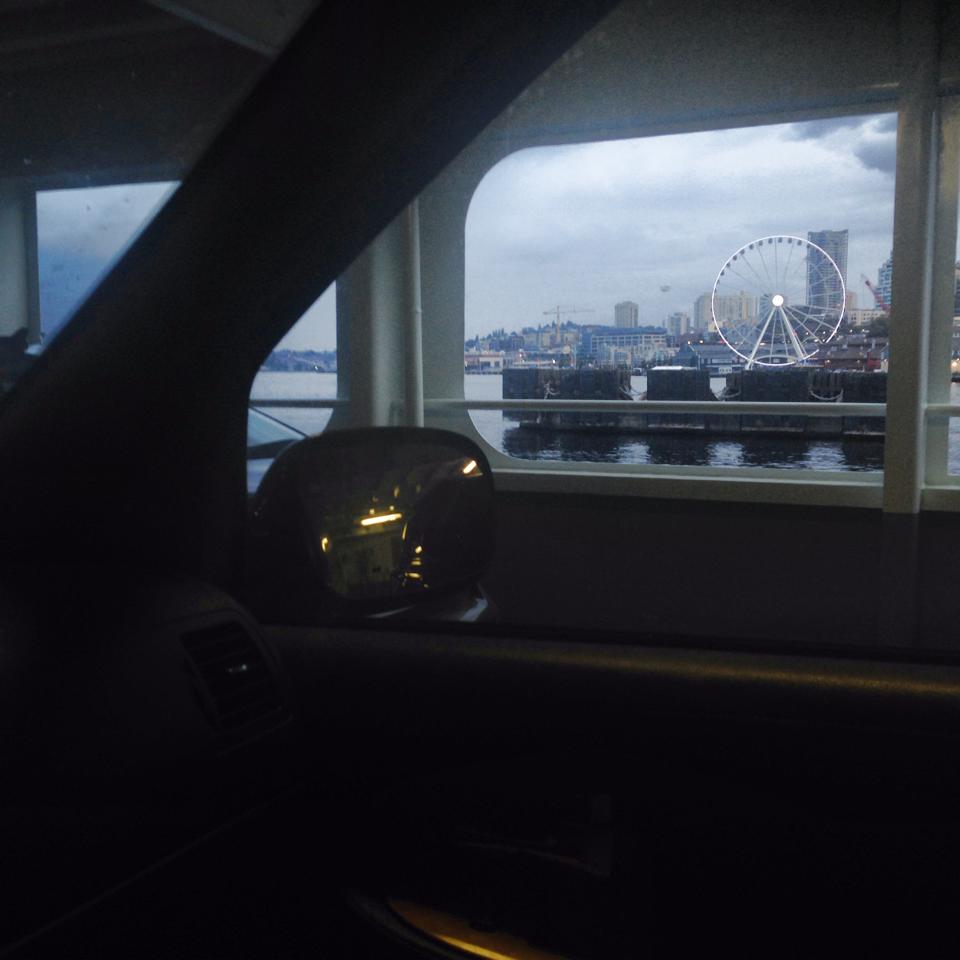 I'm tired of living straddling the fence. I'm even more tired of feeling like I'm just watching life move by and me too afraid to step into and embrace the now.
So I'm going to try and really live by that quote by Eleanor Roosevelt – Do one thing every day that scares you – and today and tomorrow I'm going to try to live without pictures of the past in my view causing me to question today. Instead, I'm going to drop the images and fears and anxiety that has tainted my hope and I'm just going to free fall and trust and grow.
It terrifies me.
But staying stuck terrifies me even more.
I'm kind of broken down and tired of not really leaping and embracing the me now. I think I worried too much about keeping everyone happy and content and working really hard to prove that I was good enough and forgot the intrinsic value that we all bring to the table. I forgot to look in the mirror and to see the good – I just saw the flaws – and let myself become a mess of tangled emotions.
I know there are some of you who are sitting there right now reading these words who know that there are things in your life that you need to let go of. I know it. I want to challenge you to look at those things head on and to not let them define you or your tomorrow for one more second. Cut them out of the fabric of who you are. In fact, I don't think we're able to grow until that part of us, the holding us part back is removed so that we have space to cultivate newness and hope and joy.
Tomorrow I want you to wake and to remind yourself that this day is new. It's a day full of potential and that you will embrace it. You'll give yourself grace needed if you stumble but more than that you will push yourself to stand back up and start again. And no more rumbling stuff in the mind – those fears, those worries, those definers – they aren't you.
They're memories.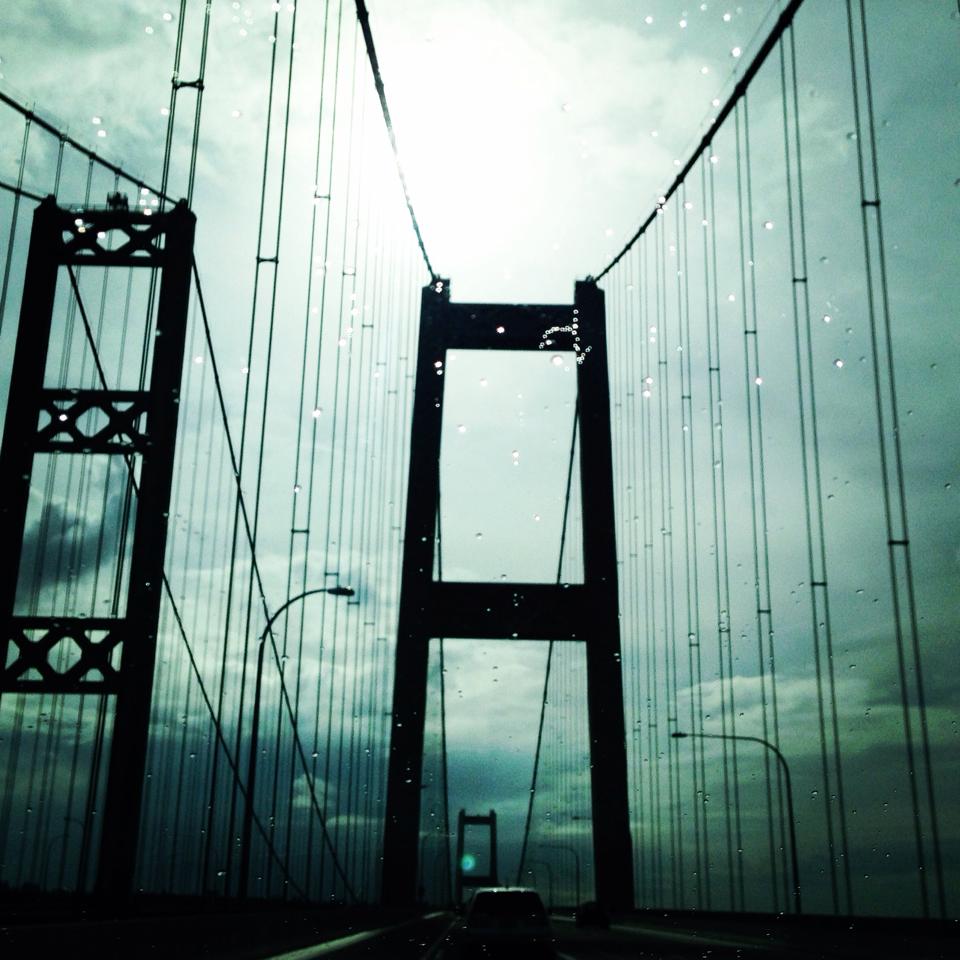 And chances are, if they're like me trying to read the Physics book from years ago, they've changed and distorted. And more than that they don't define you now. I think you learned the lesson from them. So do what I'm doing – learn the lesson, be grateful and let's move forward.
This is the first time in months that I've been able to breathe deep.
Funny how excess baggage effects all parts.
So to end with the beginning – the only way forward is in not turning back
Breathe deep my friend.
Breathe.
You and I will be just fine.
Forward.
~Rachel