That might be the title I'd give to 2020 if I was writing a book. I toyed with "I'm so strong" or "The year of crazy unknowns" but in reality this has been the year where I've held a bunch of the emotion inside.
Most days I wake, look in the mirror, try not to turn on the news and try to be strong.
It's not that I don't feel. I've felt the losses, the fear, the unknowns, the changes in schedules, the animosity, the loss of our previous normal, the judgments, and on and on…. I've also felt the good. The coming together, the community, the collective hope, the showing up.
But here's the truth, I think I've held it all in because otherwise I feared I would come apart.
It's not just for my kids, that level of keeping it in. It's for my own heart too. It's one of those times in history where I know there needs to be a level of resolve, of courage, of not giving up. Maybe that's why I've had Winston Churchill's quote about Never Never Never Give Up on my fridge for the last twelve years. This has been the year of never giving up – and for me – and maybe you – it meant that I held it all in and all together.
I believe there are times in life where are all faced with that level of strong.
It's not that we're not letting ourselves feel, it's rather that it takes so much bravery to deal with the flipped over table of normal coupled with the everyday life pressures coupled with the unexpected that still occurs that we have all had to armor up and live exceptionally strong.
We do it because we believe our strength will lead us through.
We will overcome.
Yet, it's exhausting.
I was kind of afraid of writing that part or sharing about holding in – I think the fear would be the judgment that I should feel more, that I shouldn't have tucked it all in – but truthfully, that is the fear that makes so many of us feel alone. It makes us think that everyone else is doing just fine and we are the only one having to gather our resolve day after day. And then we wonder, "why can't I seem to have it together like they do?" But that's because we, so often, only see one part of the story.
When we are real, when we are raw, when we risk our vulnerability in favor of community, we create healing and hope.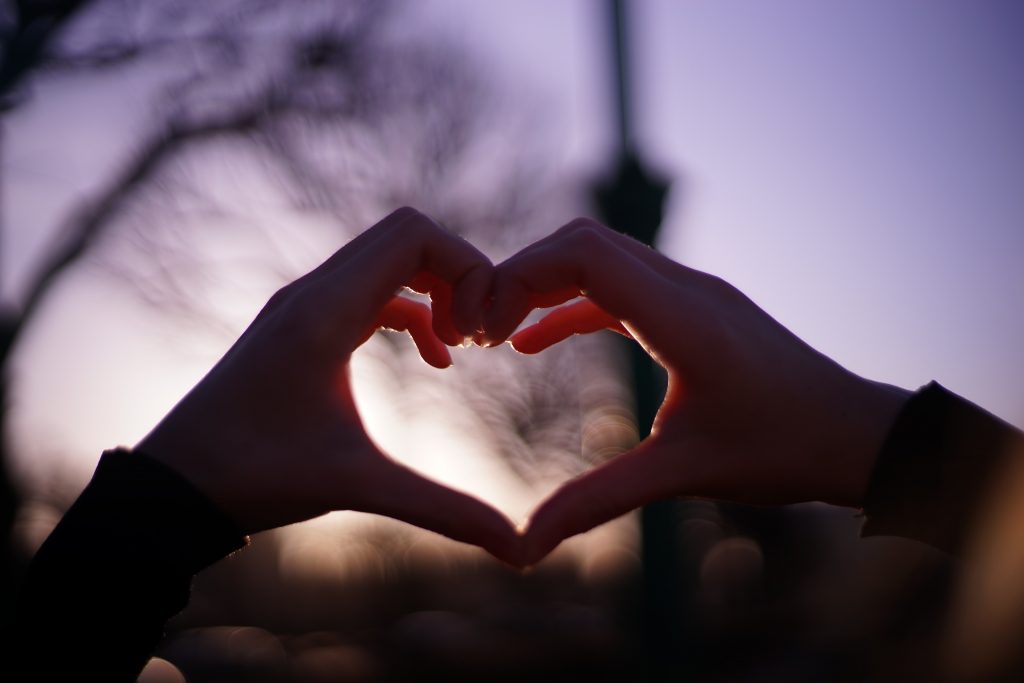 So listen, I know that there are some of you that HAVE TO BE STRONG. You don't have time to look at the stuff or feel so much because you have to keep going. And I see you, I'm grateful for you, I am proud of you. I know how hard it is, I know the feeling of the weight of the world on your shoulders while you are being called for by kids at the same time. I know that you want to just sit and take a moment and breathe and yet the real responsibility is in front of you. I know how school and relationships have flipped and there hasn't even been the learning curve, rather being thrown right in. I know how finances are messy and the simple gift of health no longer taken for granted.
And I know, especially now, as the holidays creep closer and closer that there is more pressure.
So this morning, in my meditation (one by Gabby Bernstein) I had a moment where I realized I was living with tears behind my eyes. As I thought back of the year, it felt like a dozen years smashed together into one. And the enormity of the world I had been living in, being strong in, came rushing like a wave. And then, then I became proud.
Grateful for my story.
Grateful for the strength to keep going.
Grateful for holding it together.
I could see the holding in of the year. I could see 2020 as this giant inhale and I need to exhale but I haven't figured out how because I'm afraid I won't get the next inhale. And yet, yet, I let just a bit out. It was small, but in that moment, my strength was resolved, regathered.
Friend, sister, sweet one, walking this journey of 2020 with me – you are not alone. Thank you for your strength. Thank you for holding it together when the world has felt so volatile. Thank you for your courage. Thank you, thank you, thank you.
We are stronger when we are real.
Maybe you were the exact person I was meant to write this to, and if it is, then my vulnerability mattered.
~Rachel
ps….it's not that there haven't been moments of tears, moments of fear, but it's really that, in my own story, I feel like I'm running this giant marathon and there isn't even time to realize the burn. I think in the coming years we will all have this collective beautiful exhale where we say, "we made it. "
#findingjoy