You are a quitter.
Those are the words that were told to me several weeks ago.
Those were the words spat at me, without thought or care or worry, but to attack me.
And for one brief brief moment they stung.
And then I remembered.
You see – I've never wanted to be a quitter.
I was the one who would fight until her legs gave out in basketball. I'd practice my scales on the piano until my fingers ached. I'd study until the wee hours of the morning so I could keep my grades up. I read ever book on childbirth and parenting and tried to check every box. I so feared quitting. Like majorly feared being in the category of quitting. And quitting morphed into motherhood and being a wife and being a professional and a friend.
So instead of remembering me in life I wanted to create the greatest story ever of a woman who persevered. Year after year after year while her life crumbled away – I became the woman who didn't quit.  I became the one who said yes over and over again when I really needed to say no. I became the one who thought if only I tried just a bit harder things would get better.
But it slowly slowly, like the rocks lining a shore, kept crumbling away.
It didn't seem to matter how much I fought or tried.
Until one day, one day, when I said enough.
Enough to the lies and to the financial burdens hidden and expected by others to pay. Enough to me feeling like I didn't have a voice and couldn't say anything. Enough to my dreams being dashed. Enough to me worrying all the time about keeping up with everyone else. Enough about keeping the facade looking like it the utopian ideal of perfection. Enough, enough.  Enough.
I quit.
I quit pretending and started fighting.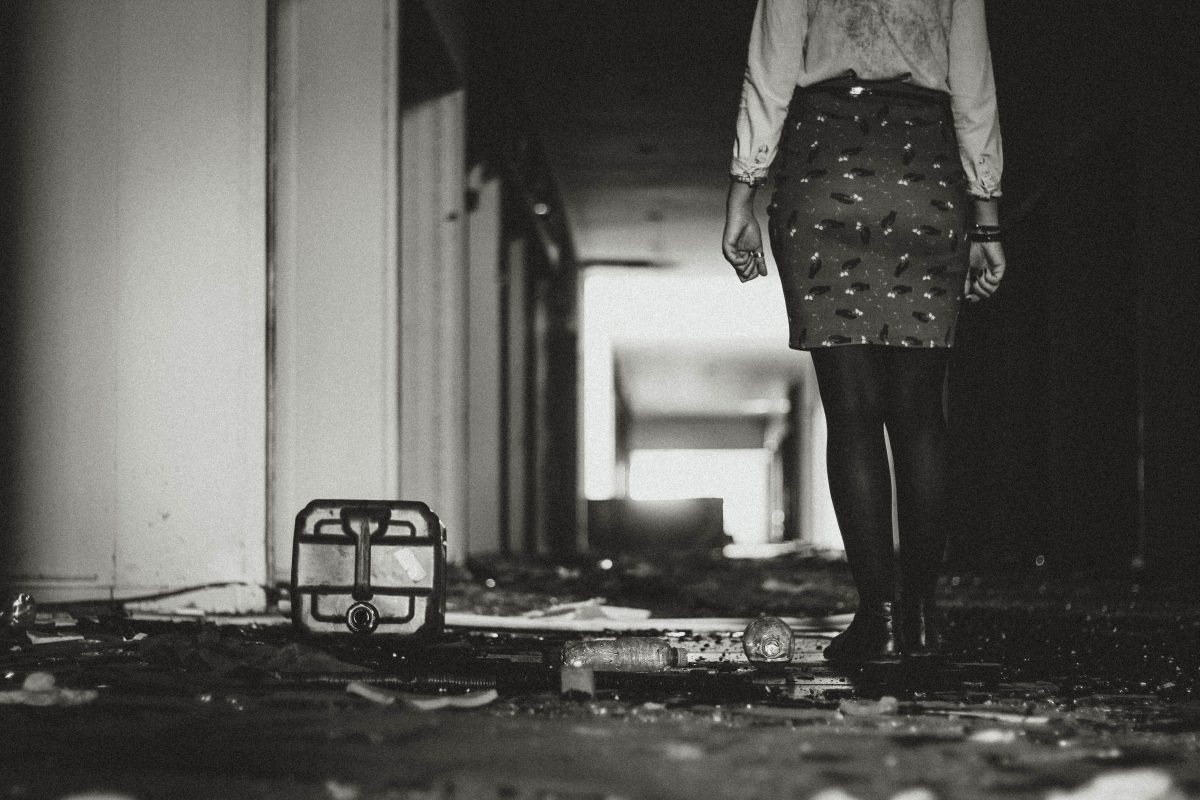 I quit hiding.
I quit putting myself on the back burner. I quit smiling and inside feel like I was fading away. I quit hoping my power would stay on. I quit freaking out about counting pennies at the grocery store. I quit living a lie.
And my friends, it wasn't easy. I was a hider of my life. I could arrange things in such a way and lived under such a barrage of I'm fine's that I totally lost what real life and normal actually meant to be. I lived thinking that normal were bills being ignored and me being wrong when I feared the IRS. I lived not knowing how to get groceries and how to parent and how to speak up. But no one really knew. Because I was a hider. I didn't want to be that one. That woman who quit. So I worked crazily hard to hide. Until one day, weeks before quitting began that someone told me that what I was living wasn't normal.
They saw through the cracks in my marriage that I worked so hard to keep patched. They saw my heart in the middle of the messes and bills and identity and they told me to fight. And fighting, while it didn't seem normal to anyone else in the entire world almost, mean looking like I quit.
So, I guess, in a way, I did.
I think I was kind of dying inside slowly. I loved my kids and loved being a mom and loved writing, but I was suffocating under the weight of broken promises and piles of bills and late notices and no solution in site and my freedoms being slowly whittled away.
So I quit. And in quitting I started living.
And in that moment I quit living the perceived ideal life and said enough and bravely stepped out and started fighting.
Fighting for what was right and for the truth and for bills to paid and for my voice to be heard and me to be respected.
And in that time I lost a lot of friends. A lot of people thought I went crazy. And I was called a quitter. Many, many, many times.
But, friends, I write to you about my journey of quitting because sometimes quitting actually means doing what is right. The thing that I feared most in life – the idea of quitting – has actually been the journey that needed to be walked. I needed to no longer fear money and remove the layers of words manipulated that hurt me and, well, I needed to be vulnerable to heal.
Sometimes being a mom and a woman means doing really really hard things. Speaking up when we're afraid. Stopping volunteering so we can spend more time with our family. Shaking up your life like I did. And sometimes it's really easy to allow others to label our actions. To call us quitters or afraid or weak or failures or all of that. And it's easy to allow that pressure to press into our self.
But you and me at the core aren't quitters when we quit something to fight for what is right. We're instead standing up, brushing off the hurts and worries and are pressing forward. And more times than not, it's pressing forward without a clear direction of how we're going to make it, but we just fight.
We fight hard.
Sometimes life throws at us expectations and a guidebook that rarely looks like the real life guide book. Most of us don't expect divorce like I went through. Or health issues. Financial issues. Friendship issues. Relationship issues. Rebelling kids. And sometimes, well sometimes, when we have to walk through those issues we so easily look at our lives and attach words like fail and quit and I don't measure up to our existence. You know instead you should be attaching words to you like brave and hero and amazing.
So to all of you in the midst of your life journey I want to tell you the truth. The truth is that you are valuable and that your heart is important and that when you have to make hard choices that you should be proud because you are making choices and fighting. And don't let anyone, and I mean anyone, call you a quitter.
I'm proud of you.
I don't know if that matters or not. But often when I stand in front of a room of women and share my heart and story I get teary when I look out at all the faces looking up at me. I get teary because I see a room full of women daring to be vulnerable and real. Women that are tired of having to feel like they can never make a mistake. Women that want friends. Women that worry. Women that are tired. Women that show up.
There is so much power in that part. The showing up and fighting part.
I'm not a quitter. 
I'm a fighter.
And sweet friend, that is what I believe you are as well.
So don't be perfect. Don't expect to have all the answers. Don't expect a life without the ups and downs. Instead learn as I have learned — to cherish the moments, to give ourselves and others grace and to press on. To press on and to quit putting ourselves on the back burner or ignoring things or avoiding doing the hard stuff because sometimes those storms are what we need to deal with.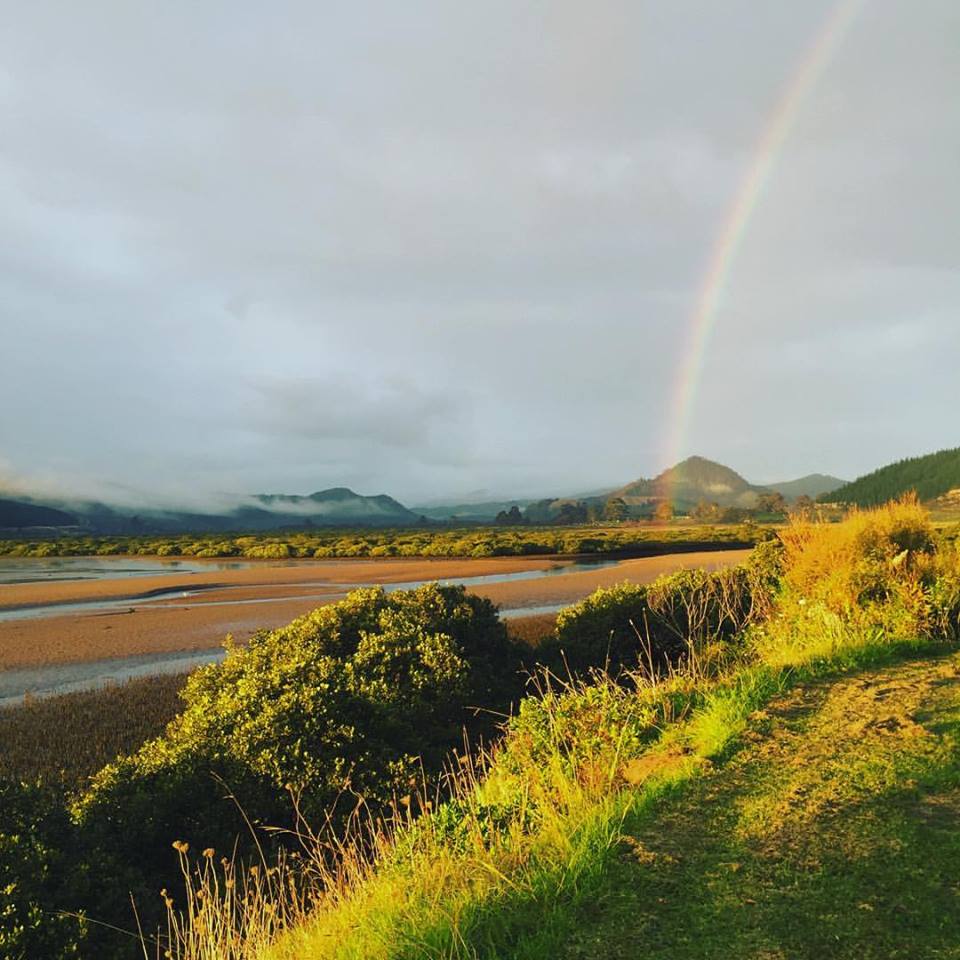 If it wasn't for storms there wouldn't be the beauty of the rainbow.
In that moment I didn't quit living. I quit the lie.
And in that I found life again.
~Rachel