Oh the silence.
The silence of teenagers can be brutal. I refer to it as the loud silence because it feels so loud, so blaring in its absence.
Sometimes the silence hurts. It cuts so deep. It doesn't let us know if we're making a difference or all of it. It doesn't tell us we're important or that we're needed. The silence can feel like a giant schism in the middle of a home.
When they were little I felt as if I was always saying, "shhhh…not so loud…" and now there are moments where I'm desperate for just a word, a sound, a voice of "hey mom, thanks."
But so much of the time I'm met with silence.
And the silence, it can feel lonely, like I'm the only one.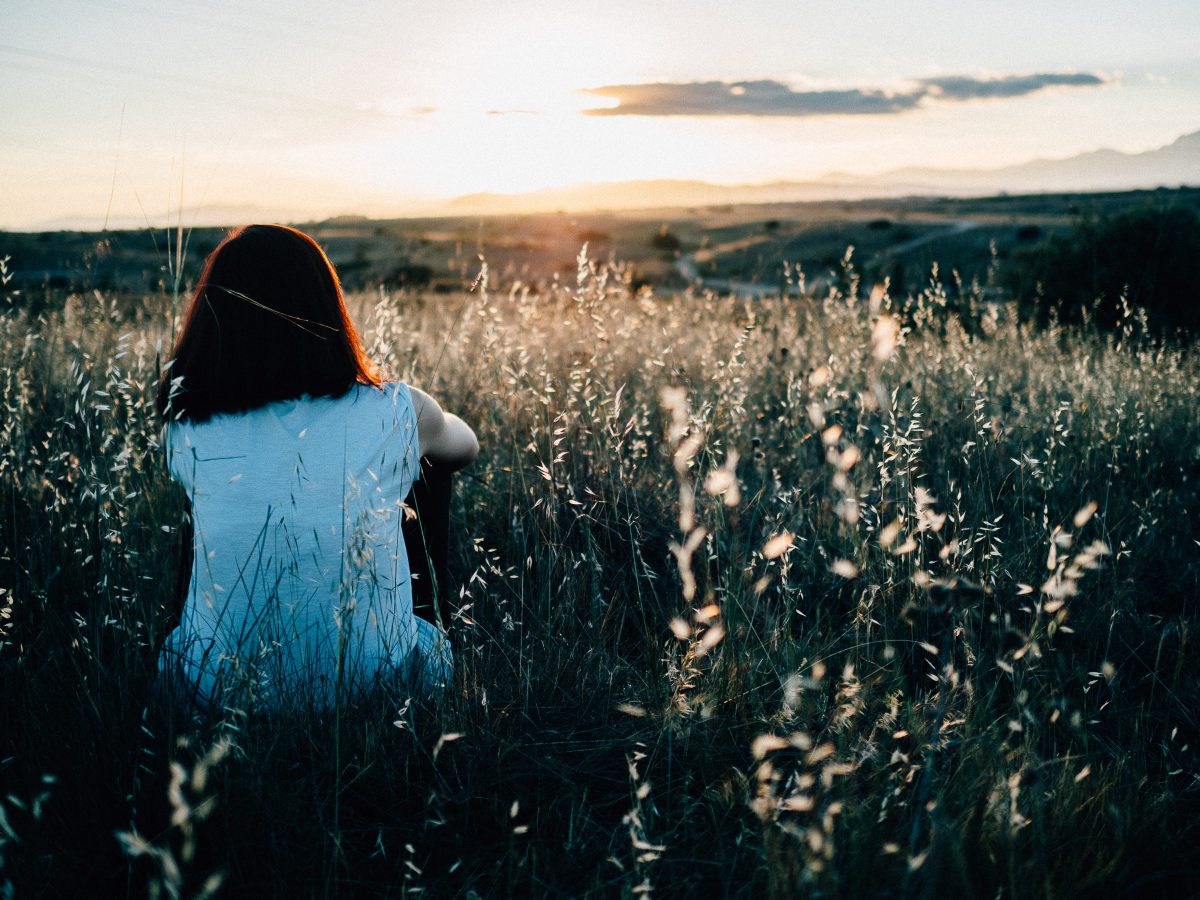 I've felt it cut deep. I've felt myself wondering, "does anything I've done matter now?" or "how can you be so quiet when you used to be afraid to cross the street without holding my hand?"
And yet, it's there.
Not all the time. Each of my kids are different. But still, there are those moments, those loud moments of lack of noise, that make my mom heart ache for those days of me being the best thing in the world.
I forget my own teenage years sometimes, I think. I forget the conflict inside, the wanting to grow up but being terrified of growing up. I forget how I thought my parents didn't have a clue. I forget how I didn't even know how to articulate my own emotions and thoughts. I forget how I didn't want others to know I struggled too.
And in the remembering of the forgetting I have this moment of breath. This thought of that it's not me, but just a season. And in that second the isn't quite as there.
So instead of taking it personally (which is so so so so so hard times a million) I just am grateful for that person, that mini-adult to be, sitting in the room with me. I'm thankful that they walk into the kitchen and eat the food and wear the clothes I wash. I am thankful that I pick them up and drop them off. I'm thankful that they need me even if I don't hear it.
In the end, it matters.
Because today, the silence of my 14yo, was met with words when he was sick. They were words of needing me.
His mom.
They need you, sweet moms, even when they are silent. Don't take the silence as an indicator of love. Instead, we have to band together and accept it as part of the timeline of childhood (and give each other shoulders to cry on). Some kids are loud and some rebel and some are silent. You are so important, right now, in their lives. You matter, you are their constant, you are their rock. Even if you don't hear it.
Teenagers need love. They need you.
Remember that.
So sneak in the hugs when you can and be grateful for the words you get and keep on being there.
You matter.
~Rachel
for more real follow along on Facebook