I think I need to add – how to tie shoes – to a master parenting schedule of mine.
But, I haven't. And in my twenty years of parenting for some reason all of a sudden comes a day when my kids absolutely need to know how to tie shoes. And I have that oh no parenting fail kind of moment that happens.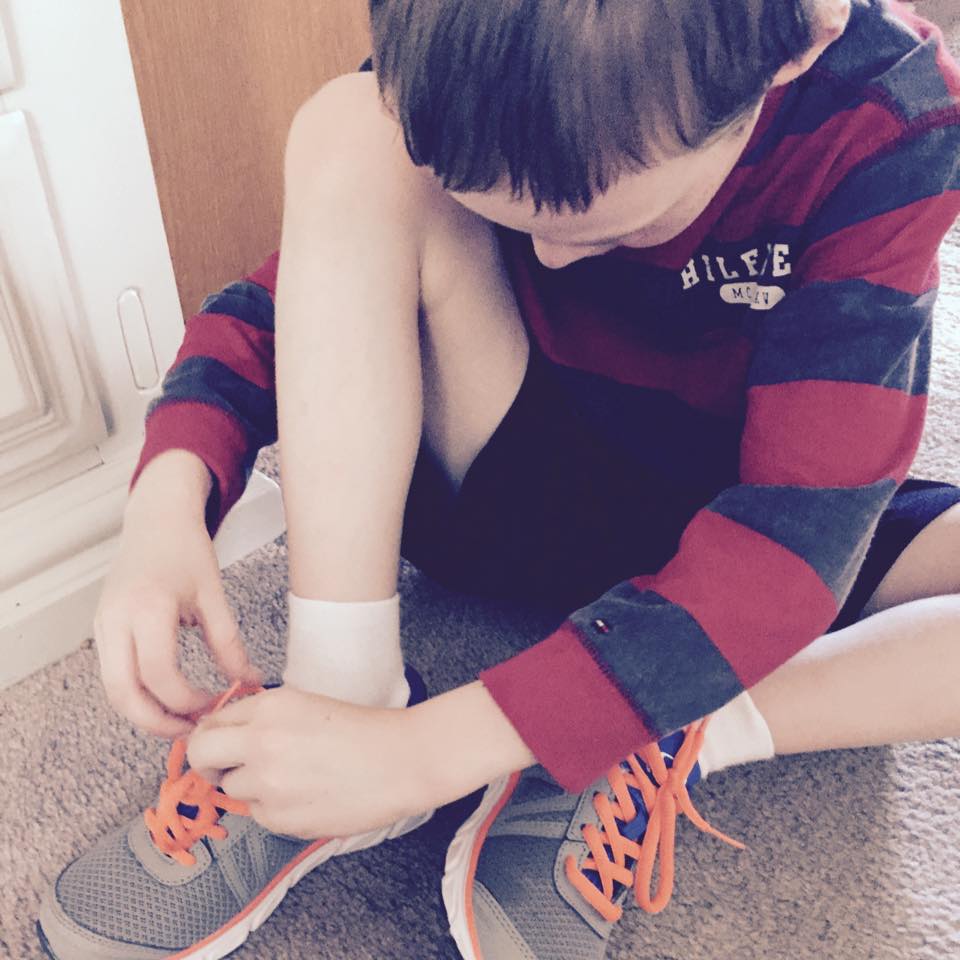 Like this week. With my son Elijah.
And then we tried to tie his shoes. I tried to teach him. He got through step one. And every time that bring it around and push it through part came up he got really frustrated.
So I searched how to tie shoes and found this video.
And no joke.
Elijah learned to tie his shoes within the ten minutes.
And today, on the second day of school he was out the door with his shoes tied by himself.
I asked him if he can tie his shoes and he replied,
Yeah, it's easy.
So there's hope!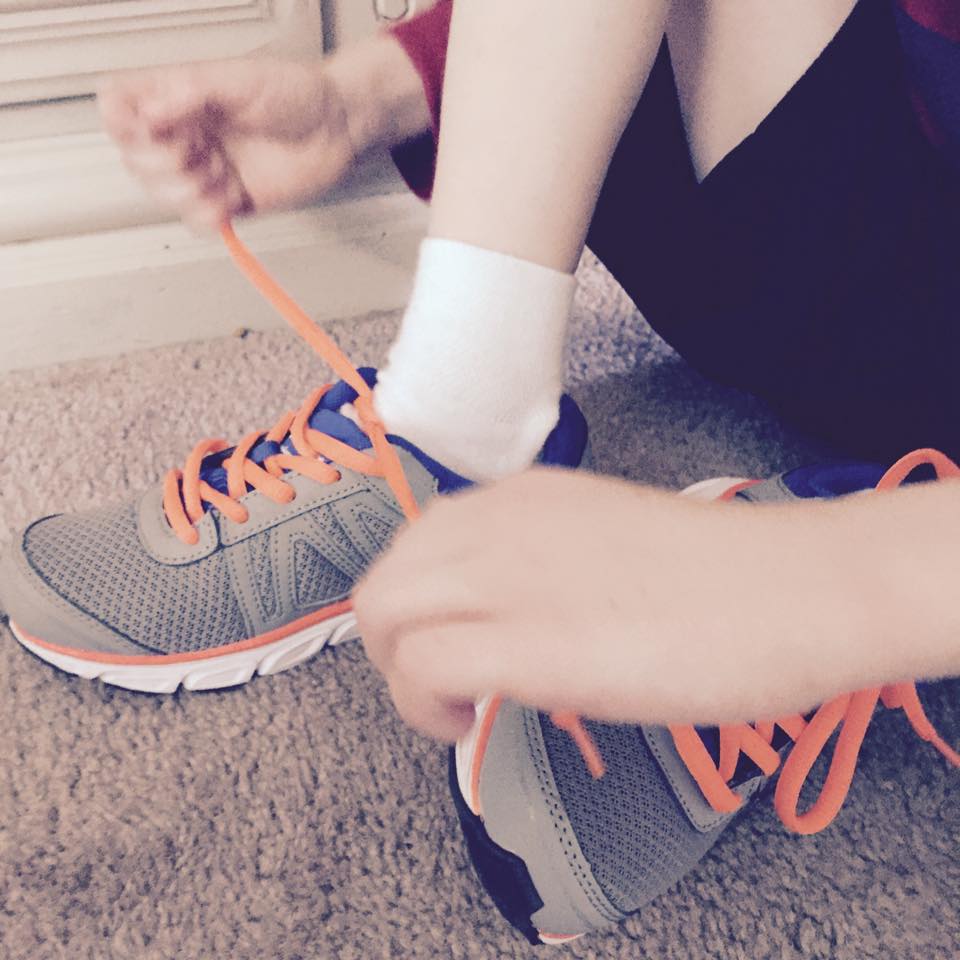 Just thought I'd share it – it's kind of one of those finding joy twenty years later in parenting but maybe it will help another parent – maybe you in those shoe trying tying moments.
~Rachel
Want to save this post?
Here's a pin.