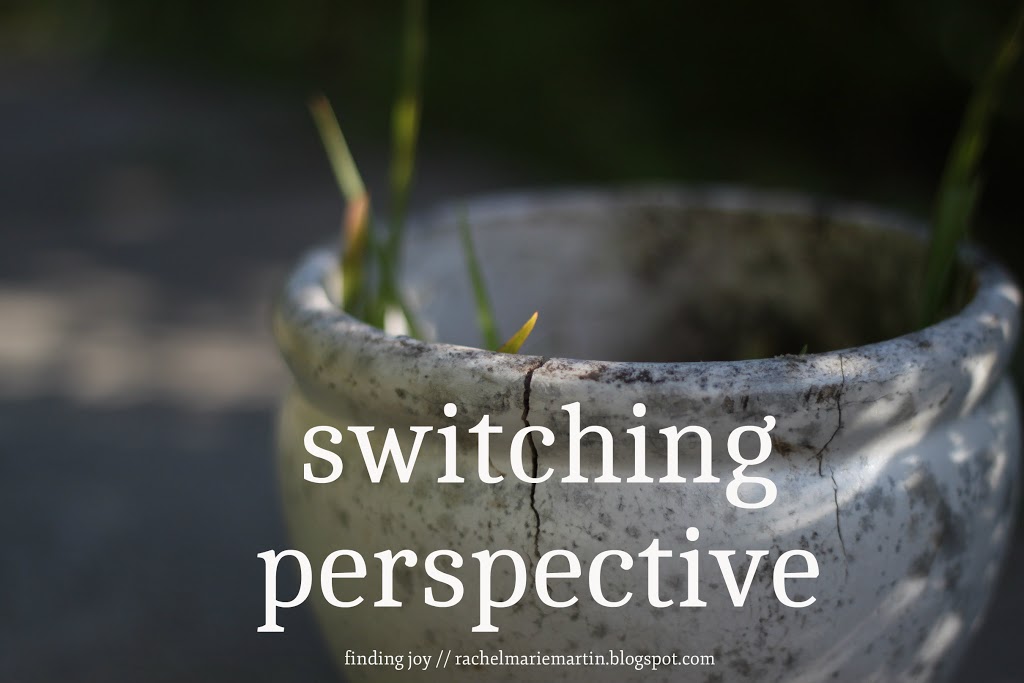 Look what I planted for you.
Those were the words of my sweet almost seven year old Caleb on the morning after I arrived home from New York City. In his hands were an old, worn, white pot and in the middle was dirt with some fescue grass. His face beamed with pride as he showed me his project.
I planted this for you.
I smiled at this sweet boy and his gift.
But Grace told me that this is the grass that you don't like in your yard. I'm sorry.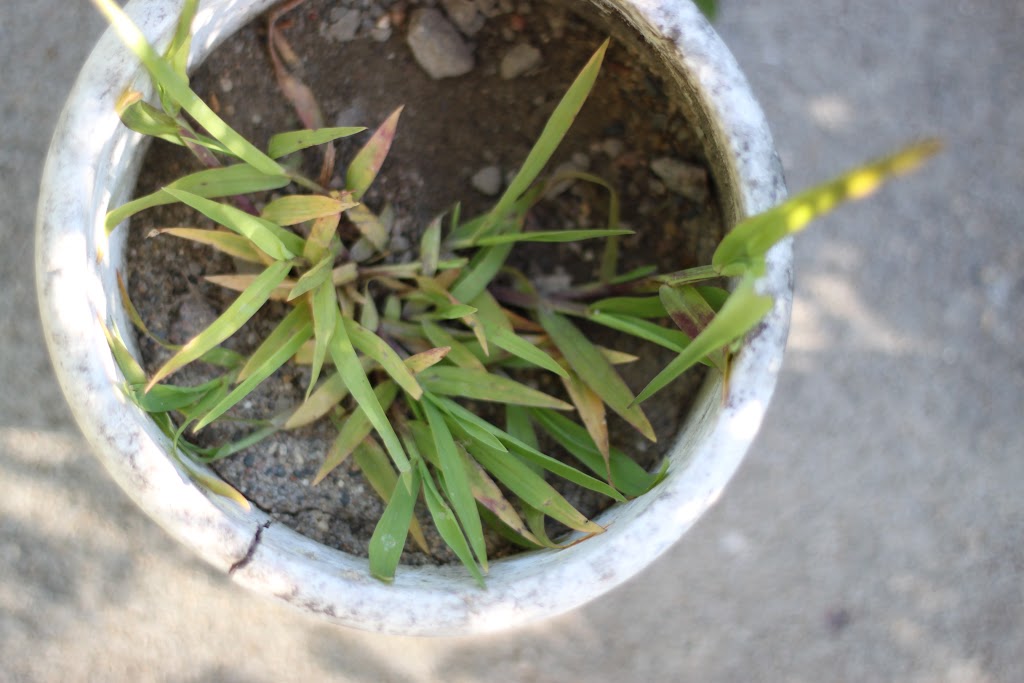 He was right. It was this fescue grass, this thick coarse bladed grass that I spend hours in the summer picking out and trying to eliminate from my once dreamed of Kentucky Bluegrass lawn. He's seen me, wandering around with this plastic garbage bag and my weeder in the other as I picked out those blades so that I could have this perfect looking that never comes yard.
I planted it just for you mom – I got the dirt and I watered it everyday.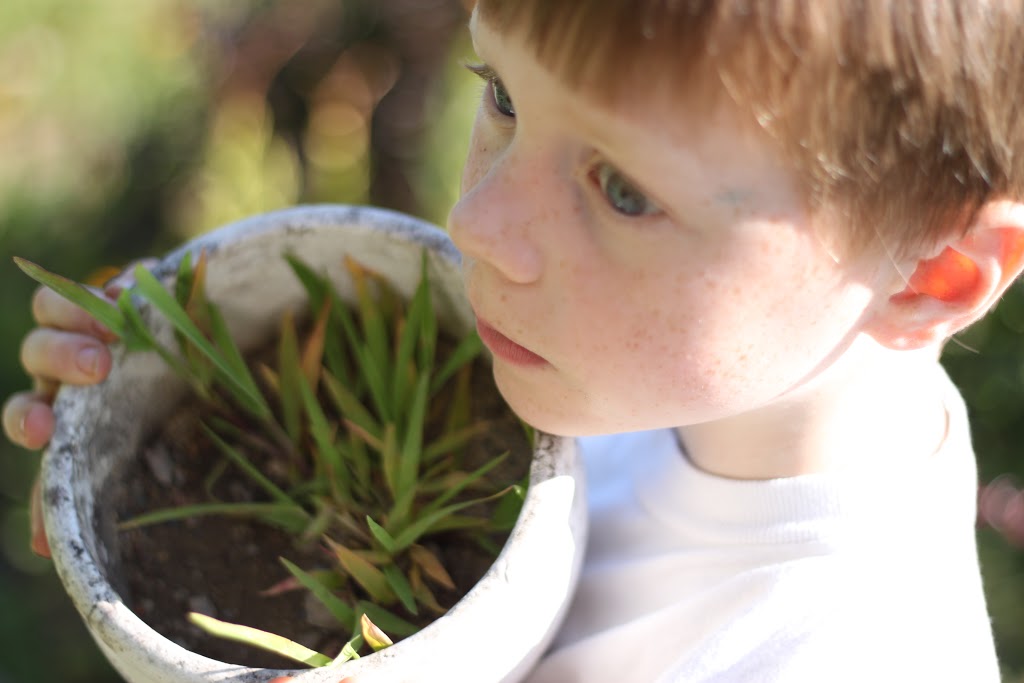 I looked at that copper haired freckly little boy and my heart absolutely melted. Here he was presenting me with a gift, a gift of grass that he carefully planted and cultivated while I was in New York City and he so wanted me to be happy with it – even when he found out that the very grass was something I didn't want in my yard.
I love that grass now.
I love it because to my Caleb it was beautiful. It was a gift to me, his mom, his gardening and plant loving mom. To him it was beautiful, and beautiful enough to be shared with his mom.
I thought it was pretty, mom.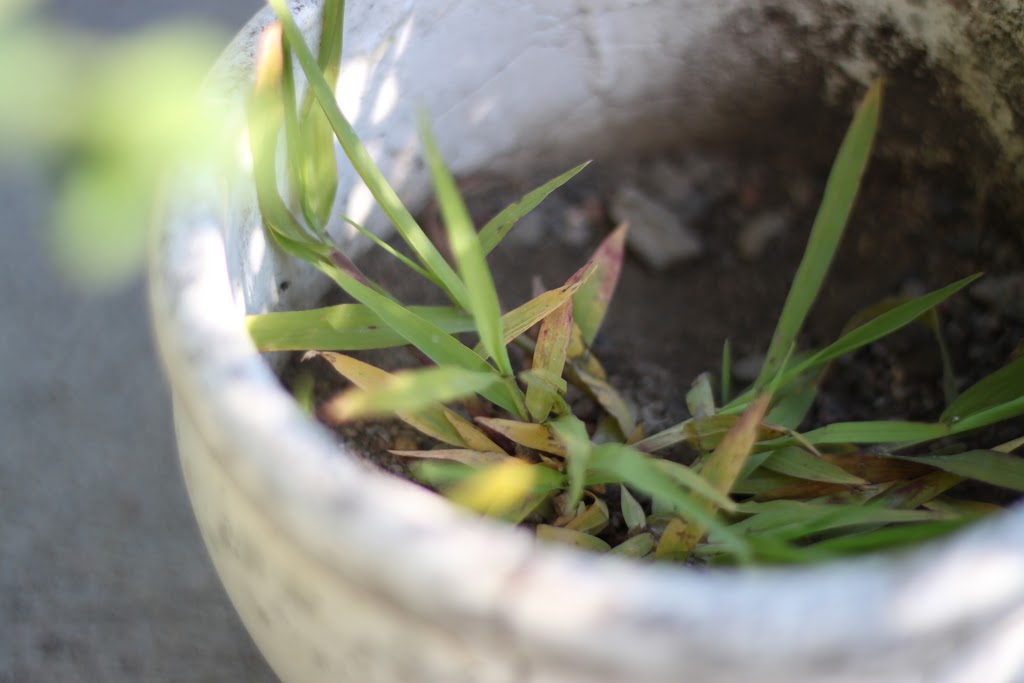 Talk about a switch in my perspective. It was in the stepping back, the slowing down, and the freedom to allow my mind to see something that I thought was no good and to see the good. I've been racing through my days, busy, and missing out on seeing the world through the eyes of a six year old.
Who would have known that grass in a worn white pot would have that impact?
Because it did. My heart is filled with gratitude for that boy of mine, for the time he thought of me, and for the simple gift of grass he presented with love to me.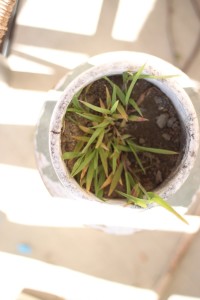 Slow down. Look at the world differently.
Switch perspective.
Thank you for the beautiful grass, Caleb.
And it is.