Big breath.  Sometimes you feel last. Or tired. Or overwhelmed.
Or wondering is this really motherhood?
I know. You wake in the morning to an alarm clock (or a newborn or a toddler or waiting up for those teens) at a time that is not in your control. You pull your hair up and walk in those rooms with bleary eyed kids and you tell them good morning. But, then you're met with grumbles or complaints or I don't want to wear this or just normal mom stuff as you step on toys or look for sock matches. Or you're met with a kitchen where last night when your brilliant I'll get to it in the morning thought doesn't feel so brilliant as you see the pile of dishes waiting. Or, well, you're just a bit tired.
You give.
You make breakfast, scrape bowls with rice krispies left to long on the side that they've permanently become part of the bowl, you tug on shirts and pull out crayons and answer not right now to playing the ipod even though you'd really just love that break. You work. You strap kids in car seats and rock babies and fight for teens and love them no matter what. You do a ton of stuff that many times is in front of the things that you'd like to do. There aren't that many mornings of sitting in your living room watching the sun rise with the Today Show on in the background and a to-do list completed and you wondering what to do today.
And sometimes. Sometimes you feel just a bit lost and last in a world of doing and giving and working and no sleep.
Ah, the tired mom. We all relate to that.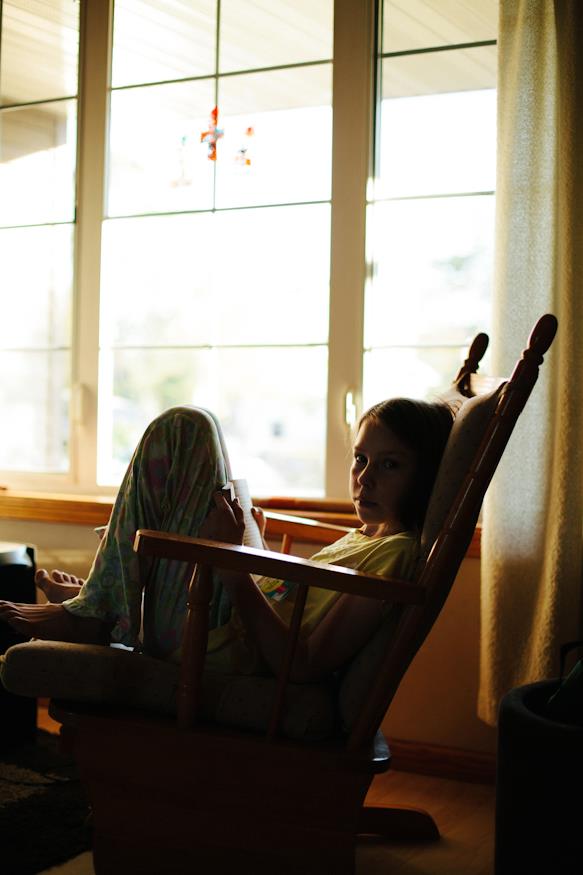 But this isn't a complain fest. That doesn't benefit us as moms at all really – it just keeps us stuck. Oh yeah, but we can be real and talk about how it's hard but then in the same breath encourage. In fact, lets work harder to be real, authentic, and most importantly supportive of each other. Let's talk about the fact that there are mornings that when the alarm starts going off that you simply want to roll over and that the covers are now pulled over your head. I have those too. But, you know, here's the truth, I didn't stay there. You didn't stay there.
We got up.
We started doing all the things that moms do.
Even when we're tired. Or discouraged. Or overwhelmed. Or joyful. Or optimistic. Or in love with life. Or wishing for a break. Or a cup of coffee and that moment of silence.
That's the reality of being a mom.
And in that spirit of being real it's okay to talk about the fact that there are days that may be hard. Or seasons. The beauty is that just as the seasons are supposed to change (and I say that because I'm enduring the longest and coldest winter ever here in Minnesota) life and motherhood changes. The challenges of today – whether they're chasing after toddlers or wiping permanent marker of walls or trying so hard to figure out how you're going to make the food stretch for three days – they'll fade away and new challenges will emerge.

The challenges don't define us. Or motherhood.
They make us stronger. Determined. More beautiful.
The reality of being a mom is that there will be times when you don't want to get up. There will be days when stepping on legos makes you want to throw them all away. (Or vacuum them up…ahem…I might have done that.) There will be days where you feel like June Cleaver and then days where like you could have your own reality show.
It's you. Sometimes feeling last. And honestly, honestly, until that day when the youngest walks out that door motherhood is a whole bunch of putting yourself second. Listen. I know you do that. I do too. It's way too easy for me to push, push, push and then wonder why in the world I'm so tired and burned out. So sweet mom, listen, it's okay to take a break. It's okay to call a friend and ask her to come over. And if you've got a baby, my goodness, it's awesome to take a nap. In fact, take a nap. Please.
Motherhood moves at the speed of light and as slow as molasses at the same time.
[Tweet "Motherhood creates superheroes out of ordinary and beautiful women."]
Motherhood nurtures the creativity and resourcefulness in life.
Motherhood is an extraordinary adventure that often is cloaked in the ordinary.
Motherhood reality.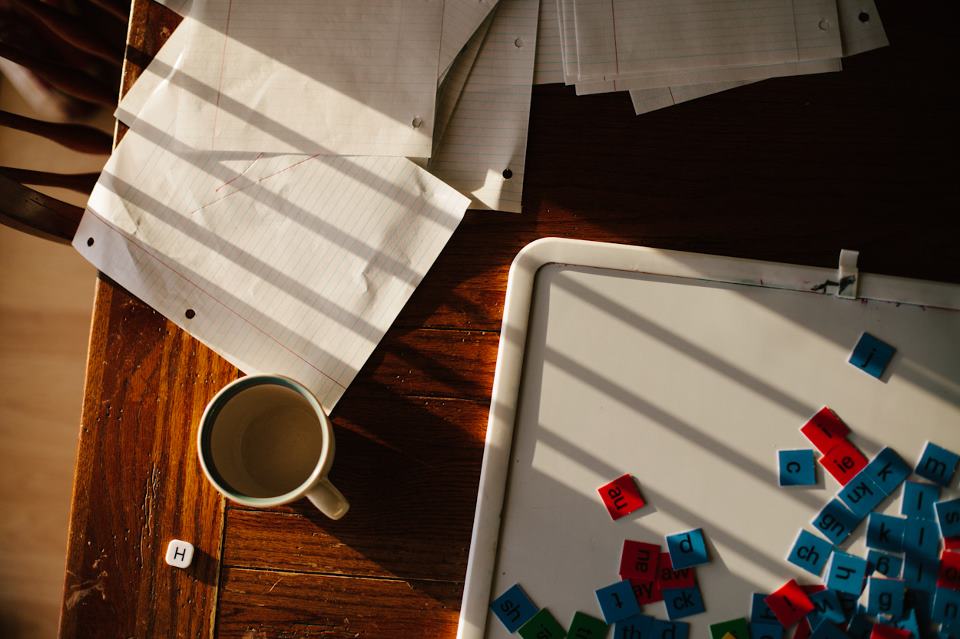 It's not Hallmark. Nor is it losing all the baby weight by six weeks postpartum. Nor is it raising mini geniuses who know Latin by four and can play a Mozart solo by six. Nor is it you losing yourself and forgetting your passions and talents.
It's you.
Right now, in your home, in your life loving your kids. Loving those babes and toddlers and highschoolers. Just loving them. Fighting for them. Resting your head on the door frame at night and watching them sleep and having that moment of breath where you look at the four year old who drove you crazy all day and you think I just love love love him as the tears fall. It's in standing behind them as they climb the monkey bars and racing after bikes and helping them learn to drive. It's in trying to explain how to add fractions and reading reports on Abraham Lincoln. It's in clocking into work and knowing that you're working for them. It's in turning off the snooze button, pushing back those covers, and getting up morning after morning.
You get up.
The reality may not make Hallmark. But, it's your story. Your life. Your journey.
Don't discount it.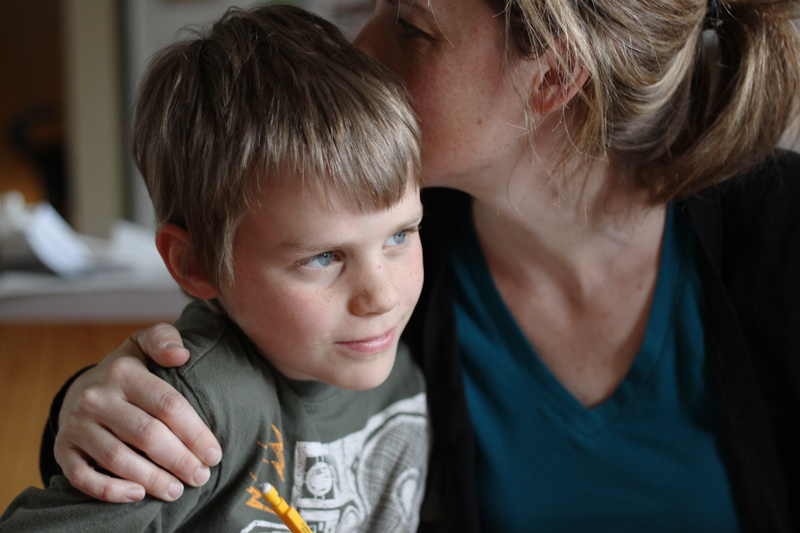 In fact, I'm going to tell you – it's what matters.
You may feel last. But, honestly, you've won. You're pushing through. You're running. You're giving. Loving. Nurturing. Fighting. Believing. Doing the hard things. Overcoming. Mothering.
So as you chip away at the stuck on cereal on bowls and answer phone calls and text preteens and pull hair back into pony tails and sort socks and all of that normal mom reality stuff today remember that this normal is your story. Someday, when you're old and gray you'll look back at these as the moments. Tears will rim your eyes. And you know, you'll probably utter the words my grandmother told me when I became a mom.
It goes so fast.
It goes fast. Embrace your mom reality.
It's you. Today.
to receive finding joy via email simply click
subscribe
.
Images credit: Hannah Nicole
Images and original content are sole property of Rachel Martin and may not be used, copied or transmitted without prior written consent.