Sometimes we need just a bit of a reminder of joy – I know I get wrapped up in my own agendas, ideas, to-do's, and urgents that I forget the simple, beautiful joy that can be found in fellowship with others and by stepping out of the normal and looking at life with fresh eyes.
Yesterday? We spent the day in the small town near the farm where my mother grew up. My Samuel? He spent the day digging in the dirt or laughing and hanging around my dad. For Samuel? This was his idea of a perfect day – despite the heat and high humidity.
Here's the evidence.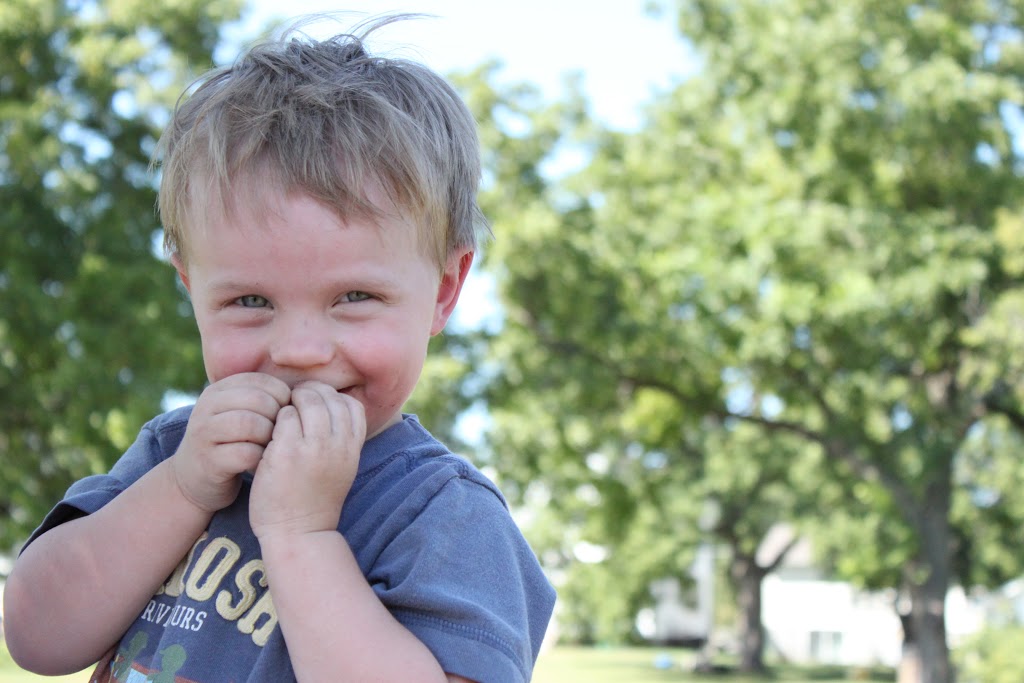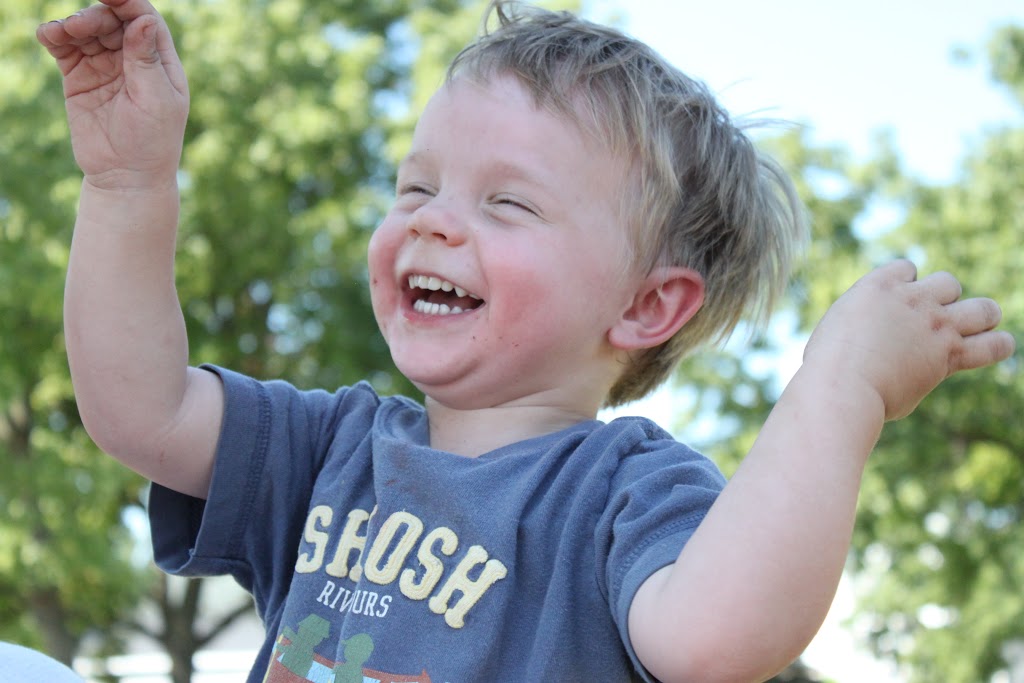 Ah, to live with that amount of joy.
That's what I want to remember.