a letter for those frustrating but you don't know why days of motherhood

It's one of those days. Or weeks. Or months.
Or it's just that time of the year known as winter. I now get why Laura Ingalls Wilder wrote a book called The Long Winter. You're stuck in the middle of the routine, without the break of summer feeling within reach, and often the days are just a tad bit dismal. Not as much color. That sun has been gone for weeks, and those organic vitamin d pills that are supposed to help aren't really helping. You just need a break, but there is no break in sight. And now, now you feel like you're going to explode with frustration. I know, I know, it's just a saying, but let's be real and talk about that feeling.
And often you don't even really know why. You know you feel frustrated, discontent, or overwhelmed. Why in the world is the stack of dishes making you want to scream? Or the fact that the laundry pile of sorted clothes got dumped over? Another time you'd feel great – on top of the world – and those things wouldn't bother you. But, today? Right now? They might be the straw that breaks the camel's back.
Please do not ever think that it is just you that feels this way.
Sometimes we add extra shame and stress on ourselves and tell ourselves that real moms don't get overwhelmed or we compare ourselves to others or we ask what is wrong with me? I just wanted to be a mother and now I am feeling this?  That feeling, that overwhelmed with life and wanting to pull all of your hair out but you won't because bald really isn't your style right now feeling doesn't just happen to you.
It happens to all of us.
That's the truth.
That's real.
It happens because, well, plain and simple, it's part of being a human. I don't care that Carol Brady kept her cool when the roast burned or the kids all fought or her husband came home late. Again. Or that Claire Huxtable on the Cosby show could juggle working, taking care of kids, and laughing almost every single day and that her hair and clothes, for that 1980s look, were always put together and polished. And really? Really are there that many Mrs. Cleaver's in this world who when pushed to the edge just let out a small sigh and a slightly exasperated Oh Dear?
That's just not real.
Neither is Hallmark.
But, if you're really needing a good cry go and turn that channel on – sometimes a good cry is what is needed. I'm telling you, don't stuff it all in over and over and over again. Let it out, have a good cry. There isn't a gold star award for the mother who can hide all of these tears and forcing out an I'm fine with a tight smile on her face. Sometimes, dear mom, you must simply cry. In fact, I'm telling you sometimes it's okay to cry over the pile of dishes, or laundry, or the kids that don't listen, or all of that because at this very moment that is what is overwhelming to you. And, mother who feels overwhelmed, call a friend, reach out, be real. If you need help, then get help.
I've cried.
That's the truth. And I tell you that because you need to hear from other moms words of truth.
Now, here's the deal. There will come a day when this feeling like you're going to explode feeling will go away. Spring will come and with it marigolds, birds, and sun. The dishes will get done, the laundry folded. You'll move past the difficult moments, relationships will mend or grow, and you'll move forward. You'll laugh again. I promise you. On these days that are so ridiculously hard, I want you to think about one of those good days that you've had in the past and then remember that they will come again. And then I want you to take a minute, just a minute, and see them happening again in your future.
You must believe in that – the good days – right now.
You see, all you can see right now, is this day and all the hard stuff.
The good days will come again, that the kids will laugh, and your clothes will be folded, and there will be normal calm moments. Remembering and seeing the good  might just help with this hard day.
Just pause, look through your instagram feed, look through photos, and remember.
There is hope and good.
I'm writing you to tell you that you will smile, you will get through, you will finish today.
You are doing amazing things. You have forgotten to see that right now. So I am going to remind you. I will tell you how important you are and tell you that even if you go to bed with that stack of dishes undone that those things don't matter. I will remind you that missing a deadline, or forgetting a birthday party, or getting upset about spilled milk doesn't define you as a mother.  I will remind you, right now, that even if you feel like you are going to explode that you are still an awesome and amazing mother. I will tell you that you will do one thing, and you'll do it well, and that your giving of self, while at sometimes feels like it goes unnoticed, really is a beautiful thing that is truly honored by our culture. We just forget to tell it. So I'm telling it to you.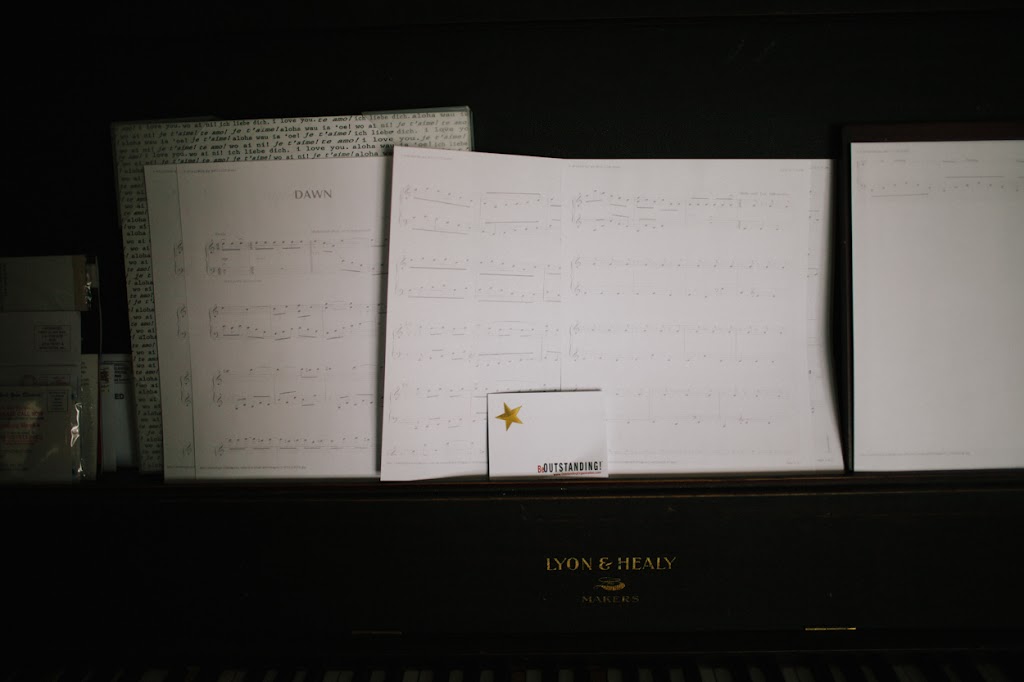 You are outstanding.
Dear mom, you can do this today. Break the pattern, take a walk, dance in the living room, eat ice cream for lunch, watch a movie, write down beautiful gifts of motherhood, run in the snow, go get some coffee, order take out, fold those clothes, paint – do what you need to do right now. I have faith in you. Let go what needs to be let go and concentrate on what you can do. The joy will return.
Deep breath. Pull up your boot straps. Hug your kids. Call a friend, facebook a friend, simply reach out.  Look in the mirror – that reflection? That's you. And that you has an incredible role. The secret is that you are changing the world – one life after another. When they come to you and need to hear your voice and need you to kiss an owie to make it better it is because you matter.
You are their mom.
And that? That is life changing. You just need to see the incredible value of you today.
Do you know what I know?
You can and absolutely will do it.
One step, one step, one moment, right after another.
~Rachel