I told myself I wouldn't write about this struggle.
It felt too personal, too vulnerable and too open, I guess. I didn't really want to expose that part of my life. I kind of wanted, in my head, to protect that portion of me and my family. But in it, I actually perpetuated the issue of silence. Silence, yes. Because when one doesn't talk about stuff it gives others the perception that they, too, should be quiet. And being quiet can be dangerous when things are not right.
You know, like only certain things are allowed?
But, friends, in order for us to break free and for me to break free, well, it's time to break through that silence – the silence of shame or fear or angst – and to talk about what's not right in a divorce and the years afterwards.
So here goes.
I haven't received child support in over eighteen months.
The only way my kids have been able to see their dad for any length of time is if he stays at my house because he doesn't have a place and in his words – no room for them. And as awkward as it was I would let him live at my house some of the times when I traveled for work so he could see the kids. Otherwise, truthfully, they would never see him.
And in that time I've built a business that provides – with my speaking, consulting, writing – and it's grown roots out of state — So I've petitioned the courts to move.
Because, friends, beyond the need to provide fiscally, I'm tired of coming home to no food left (including all that I purchased beforehand), and kids whose teachers tell me they're now behind, events and classes that they are not taken to, things lost and broken, chaos, a house that is a mess – even though before I leave I write detailed notes, provide directions, pay for field trips, top of the lunch accounts, get extra food — and I come home to complete disrespectful chaos. Why is there no mutual respect? No communication?
Instead it's just entitlement.
And now his heels are dug in with a firm it's not in the best interest of the kids for you to move even though he doesn't give a dime to them or their education or needs.
Which now means thousands of dollars spent with courts and not with kids.
Friends.
I tell you those details so you can understand the angst that us single moms (and dads) feel. I have been working non stop over the last three years providing for the kids. Working and cleaning up fiscal messes and left over stuff. Dealing with messes in the house left in the house and a whole bunch of excuses. Going to parent conferences alone. Taking them to all the doctors visits alone. Buying all they need – school supplies, clothes, school pictures, lunches food – alone.
It's lonely and it's a painful silent battle. Especially when dealing with a cycle of emotional abuse.
I mean my kids dad has seen them eight hours in eight weeks. And now I'm in this battle of being strong armed preventing my from moving so that I can provide for the kids. And make a better life. And pay off the over 50k of debts left to me.
Sometimes I just want to throw in the towel. But I don't. And I know there are a whole bunch of you out there that don't either. We just keep fighting even though we are being thrown darts over and over and over. And we have to be strong for those kids. We have to replace the tears with smiles and I love you's and well done's. And we don't talk poorly about the absent parent even though inside we are so upset at their negligence and the crushing weight of providing is only on our shoulders.
It's weight, friends. That's me this morning while writing this. There aren't filters that can disguise the worry and fears and tears and frustration. Because it's heavy stuff.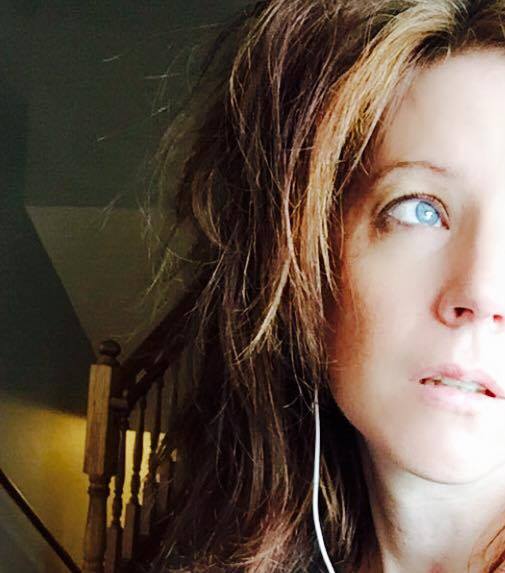 I think we don't know the battles that others are fighting. I didn't really want to talk about the pain of having someone drop the family and yet continue to exert control and make things painful. You know what? It's going to cost me money to be able to pursue my job so that I can continue to provide for the kids. I've got two that need braces, some in college and it's only me providing.
He's stopping me by not signing and thus causing angst.
I guess to all of you walking this journey — my heart is with you. My heart thinks of you as a brave brave warrior of an individual. And to those of you who drop their kids and don't think of them but rather self the way my ex is – I have no words. None. Because you are the epitome of selfish.
Today would you do me a favor? Would you do something good for someone else? Buy a coffee for them? Show up with a meal. Write a note to them. Help out. Because there are so many of us fighting these battles of no breaks and exes who dig their heels in the ground and don't care about not paying but still are belligerent.
And if you think of it – would you send good thoughts my way?
Because after three years of dealing with this and fighting to get life back and out of the control this latest setback is discouraging. Well, it could be, but you know what? I know I'm the one fighting, the one giving, the one who cares about those kids in the real way – not the selfish way.
And in the end I want to be thought of as a fighter, not a quitter. Which, I've been called by him, just so you know.
Carry on brave warrior. Fight the good fight. Speak up and don't be silent.
Because in speaking there is freedom.
~Rachel
to all of you who are walking this journey with me — thank you for your strength and support.
ps. read -> on being a single mom