We're busy. Almost all the time. And in the busy it's easy to just keep moving and moving and racing and running and moving again and living out of breath. And then at night it's much too common to miss seeing all of our awesome and fantastic things that we do as moms. So why these twelve habits? Because these habits can help alleviate that crazy busy frantic mom journey we're on just a bit – maybe we'll still have a tremendous amount to do – but our perspective can shift.
1. Limit the Negative Self Talk. I don't measure up. I messed up. I'm not good enough. I'll never get it done. Enough, sweet moms, enough. That negative talk becomes the target of who we are – think about the power when you switch those words to be I am enough, I did my best, I'll get it done, I don't need to compare to others. Listen to what you tell yourself and make an effort to replace fallacy with truth. I get really worn when I let myself think poorly of what I've done and I know the difference in mindset when I change it from the negative to the positive.
2. Take time for You. This. That's part of our goal for the 2015 Happy Moms Project. There is no guilt in taking time for yourself. In fact, when you cultivate you you then become a better mom for your kids. One cannot fill another person's tank if their own is empty. Replenish it. Find what you love. Watch a show. Go get coffee. You do not have to work 25 hours in a 24 hour day to be a great mom. Learn to take time for you. And this means giving yourself enough rest.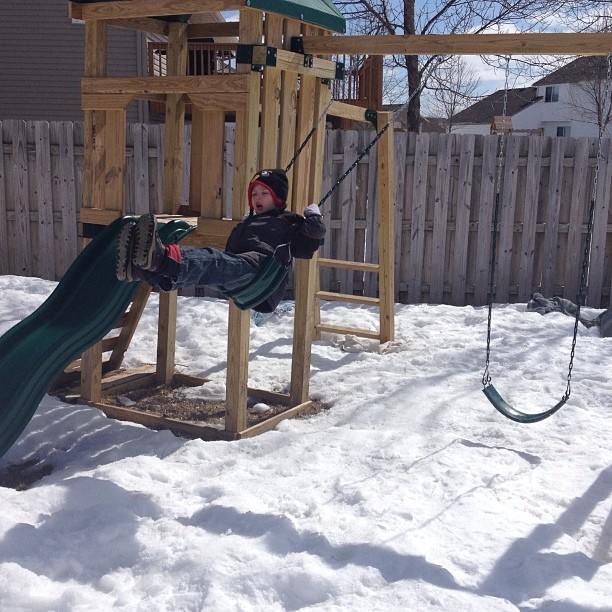 3. See what is right versus what is wrong. It is so easy to go to bed at night and to go through the day and see every single place where we didn't do what we wanted. We can see the to-do lists half done and know that the kitchen still needs to be tidied. We'll remember the times where we didn't respond the way we wanted and then sometimes we can go through that list of angst items and beat ourselves up over it. Make it a goal to see what you did right first. Every day go to bed and if you see the problems think of two awesome things you did instead. And yes, making lunch, driving them to school, helping with homework, folding clothes, kissing them on their heads, letting them wear mismatch gloves (see pic below)  — that all counts. Perfectionism is exhausting. Real is life.
4. Choose one Good Thing. This goes along with see what is right, but every day try to make it a habit to do one thing that makes you happy. One thing. Maybe it's laughing with your kids. Getting Starbucks. Being grateful for the sunset. Gratitude is a powerful motivator and mind shifter.  But here's the deal with gratitude – it must be practiced practiced practiced. So share your list with others and choose joy in the midst of the busy. I know it can be hard when it feels like all we're doing is sprinting in a marathon of motherhood. But trust me, that one thing can change your entire outlook.
5. Don't hold onto regret. There are so many things that I've regretted. I regret not spending as much time with my olders when they were little. I regret the times when I never got to that book that I wanted to read to them.  I regret that I lost perspective of the important and let the to-do list dictate at times. It's just easy to hold onto regret and then let it cloud today. Let it go. The past is the past. We can learn from the past and plan for the future but we are really given the gift of today. Holding onto regret can be exhausting. Maybe you didn't get your toddler in all the classes you wanted or you didn't make those holiday cookies or you had to work extra hours – that is okay – it doesn't define your awesome in  today.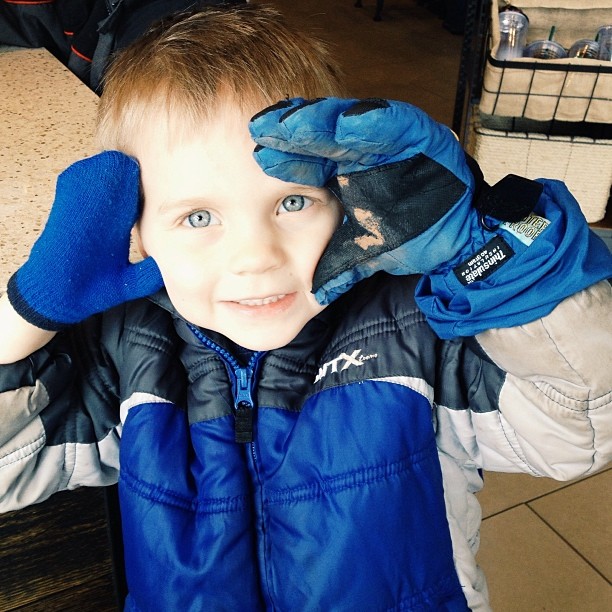 6. Find Community. For real. There are so many of you that email me saying that you feel alone. I hear you. Part of my dream this year is to create community here (and on the facebook page here -> findingjoyblog) but then to also begin to create local community groups of moms. Why? Because community matters. There is great beauty in linking arms with others especially when you know that you can be real. Let me tell you – you can be real here. This is a place of no judging, but rather support, encouragement, and belief in the tenacity of what we can do as moms. Community brings life and energy to our lives. If you don't have community let's work to build community.
7. Tell those you love I love you.  This. Sure it may seem redundant or just like words, but I know the value behind those words. There is a reason I tell my boys have a great day at school today – I love you and am proud of you! every single morning as they tumble out of the Suburban when I drop them off. I want those I love to be reminded of it. Even though it may be just words those words form a bank account of deposits in the lives of those we love. Add good. Value. That matters tremendously during these busy motherhood days.
8. Eat with each other. I know, simple right? But it is an excellent habit for us busy moms. I know again that our schedules can be absolutely crazy.  There are so many nights when I barely have time to get dinner on the table and we're racing from here to there back to here and then I realize I forgot to go there. But time together around the table is beautiful and it matters. Make it a habit – or at least try to implement it several times a week. But, listen, there is also grace (And no guilt) as maybe the season of eating together is as you race to practice here ore there. It's really about time. Not perfection.
9. Create Space in your Life. Whether it is space in the online busy social media world or if it is simply getting rid of clutter or it's lessening your schedule – try to make it a habit to give yourself a buffer in life. Margin, that little bit of space around a paper and writing is a beautiful thing because it lets you breathe and see the text clearer. Think how awesome it is when you have a day where there is nothing on the calendar. I mean seriously, in my world that's a dancing around in the kitchen extra cup of coffee and happy morning.  If you can – schedule some of those this year just so you can chill and have a moment away from the busy.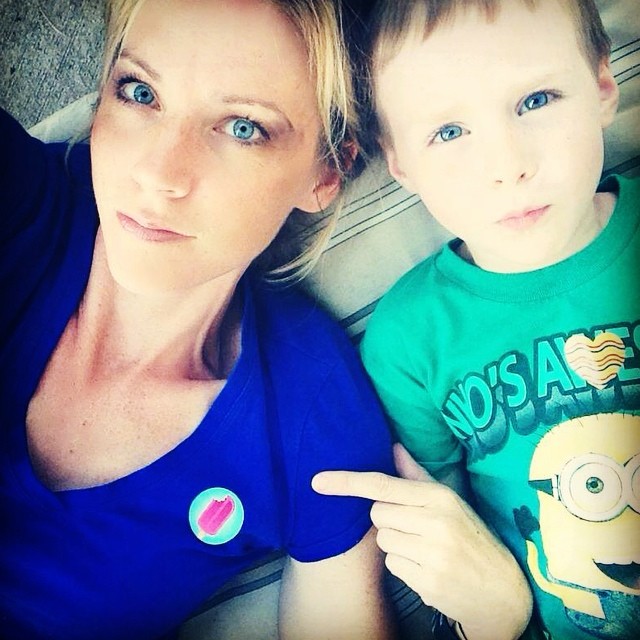 10. Don't Compete with Other Moms. Yep, this one. Perhaps it should say don't compare your awesomeness with another mom's awesomeness. Because let's face it – there will always be another mom doing something better than us. And that is okay. Because there are some things that we do awesome too. When we compete we lose community. When we love each other for who we are and the gifts that we bring to the table then we are stronger. Let's choose that.
11. Let go of Fear. For years and years and years I was afraid to speak my heart. I'd mutter things like I'm fine and it doesn't matter and I don't care and then I'd keep myself busy with things that didn't really matter. Truthfully? I was afraid. I was fearful of people not liking me, loving me, or standing by me if I spoke my heart. Motherhood is full of fear moments. We can get fearful about every single decision out there and partially because there are no right answers to 98% of things out there. Vaccines versus no vaccines. Breast versus bottle. School options. Parenting choices. And on and on. Sitting in fear of making a wrong choice allows no choices to be made or worry to creep in. Make the best choice for your family. Let go of fear.
12. Laugh. Or work to be happy again. That's my goal this year. It's to find joy and be grateful but it's also to find that happy part of me again even in the busy. How about you? Do you want those moments where you just feel content? I think that part of getting that back in our lives is letting ourselves have those moments of laughter. Deep laughter. That's our habit now. Let's laugh and dare to love life with the exuberance and joy that we see in our children.
Those are my twelve. If you have some to share I always love hearing your heart.
~Rachel