I'm a pretty happy person.
Well, I don't like it if my latte is handed to me and it's half foam and like a cappuccino. I really don't like that. Sometimes I'll tell them to scrape off some of that foam and just add more milk. And I don't like bumps on my socks or clothes that fit funny. But, in general, I think I'm fairly happy. I notice rainbows in the sky and will try to instagram them even though they never turn out as brilliant as the real thing. I get such joy watching my kids sing at their kid school concerts. And I love my favorite flannel pants because they fit just right.
Except there are these things that rob me from joy.
I can see them more and more and more.
And they're not the big motherhood things that I'm sure you expect me to write about – about the laundry or the fighting my kids have over things like another looking at them wrong or that they walked out the front door first or that the orange peels on the clementines are stuck.  Nor the finances, relationship issues, money stuff or all the identity stuff.
I don't even know how to write this stuff, sometimes. I think to myself you're the only one that deals with this and then I remember the hundreds of emails that I receive from you all telling me and I thought I was the only one. So I guess, once again, I'll write. But then, again, I wrote about anxiety and this is really kind of part of my anxiety. You see – I have a hard time really letting go of things in the past that hurt me. And lately I've noticed that the hurt part hasn't dissipated, but has rather transformed into this ugly angry part of me. Hidden by the happy and Instagram pics of bags of stuff donated and me holding a correctly made latte.
But, friends, it's there.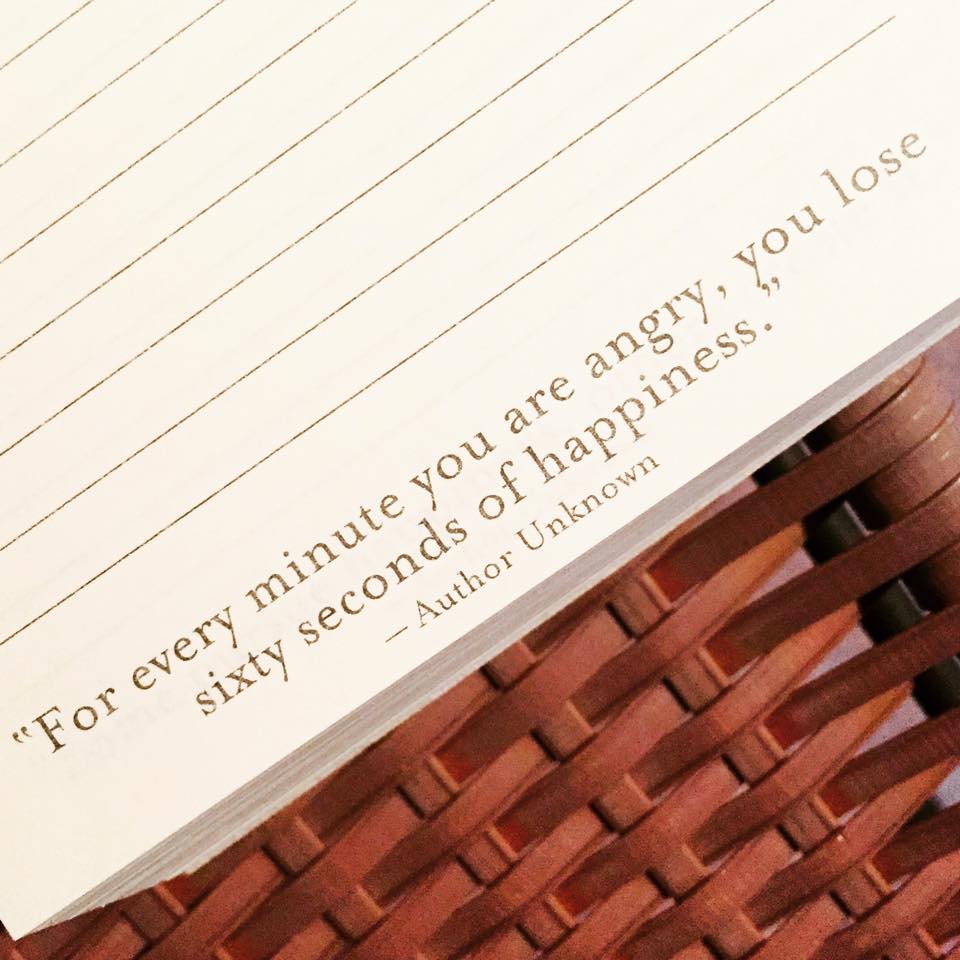 And I don't like it.
Every morning I wake and think that this will be a good day. Well, sometimes I wake and just want to get through the morning – especially if it is -11 like today. And then every once in a while there are these trigger moments that just make me start to get all spun in a tizzy and then things like fighting or the silly latte issue or all of that seems so much worse.
It's because I'm letting the past, and some people, have tremendous power over the present.
I know I just need to move on. I get that.
But man oh man, it's hard.
I think it's hard because as I've identified in the tidying-up challenge that we're doing that so much of my worry about decluttering and all is rooted in fear. And well, here's the truth, in going through my house it wasn't just conveniently focused only on my teeshirts, shoes, shorts, towels and books. There seems to be a great deal of mental cleaning up that is going on as well.
And honestly, part of me is so super frustrated by having to deal with that – I don't have time, it's painful, and it's now not just festering it's just out there – raw. Us moms don't have time for raw, right? But just like my junk drawer was crammed shut with stuff and my counters appearing clean my heart has been crammed full of stuff that I haven't dealt with and let go.
I'm sure you have it too. I'm sure I'm not the only one with people who have hurt us. That part really really sucks, you know. Or maybe you're like me and you're afraid to trust because for so much of your life you were burned. Or maybe you're afraid to be open. Or to love. Or to be happy.
I get it. I understand.
But, you know, freedom in life doesn't happen when we stuff our hearts into the junk drawer to take care of later.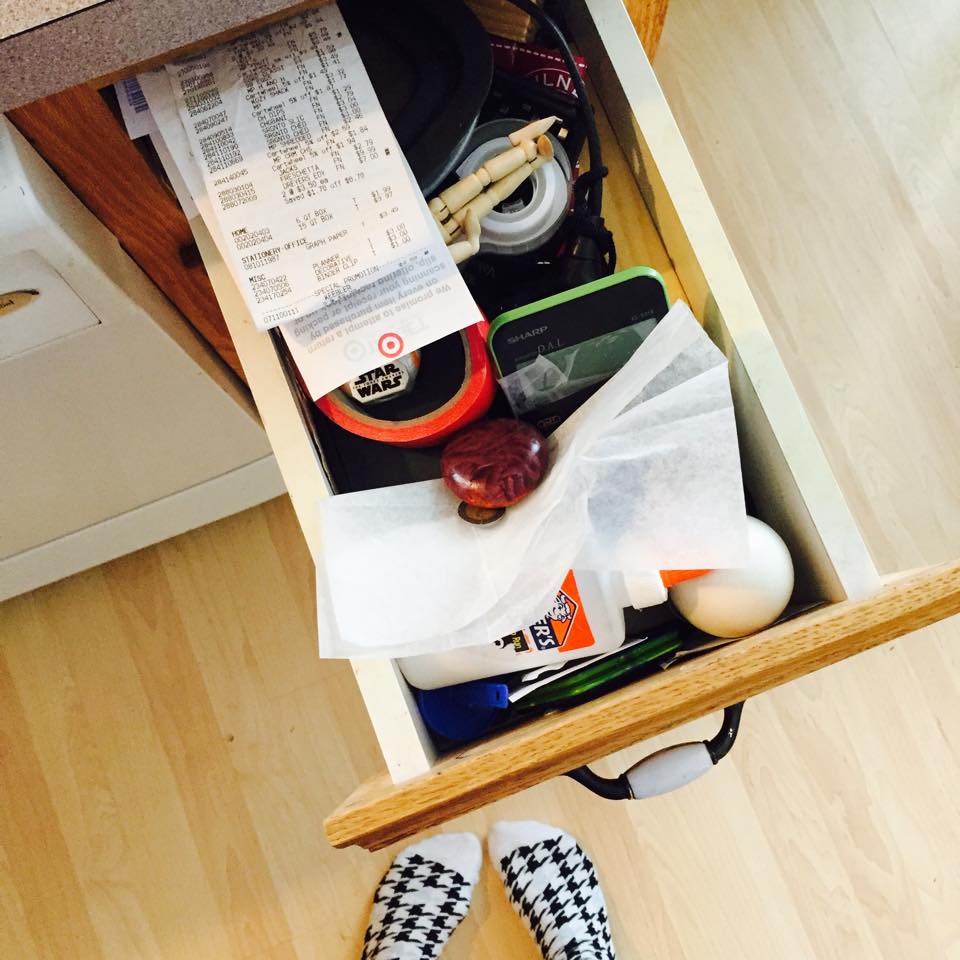 You are worth it.
I think that's what I'm really discovering in this. I'm discovering that maybe it's okay that I am angry about some stuff that happened to me – angry because I never spoke up at all – just shoved me under I'm fine's and a whole lot of people pleasing. Because of fear. But I don't have to stay stuck. I don't have to stay angry. I don't want to be that kind of mom, really. Or writer or person. Or friend. But in order to move on and in order to find order in my heart and real, true, deep happiness again I have to deal with the stuff.
I have to deal with losing almost everything. About feeling more alone than I ever did. About feeling like I didn't matter. All of it.
And somehow in dealing with it, which surprisingly writing this did tremendously, that stuff can move away and make room for good in my life.
You know, tonight while I was writing this I was getting rather teary. I think because I realized how the me has been so squished under the weight of stuff. And because I realized, once again, how much the littlest things matter in life – about the dinners that we make, the bandaids we place, the notes we share – and then my 14yo daughter Grace sent me this picture that she made from my instagram photos.
She saw the happy part of me. The quotes and mom and my love of beauty part.
I want to live with that heart. Not a heart weighed by the past.
Tears.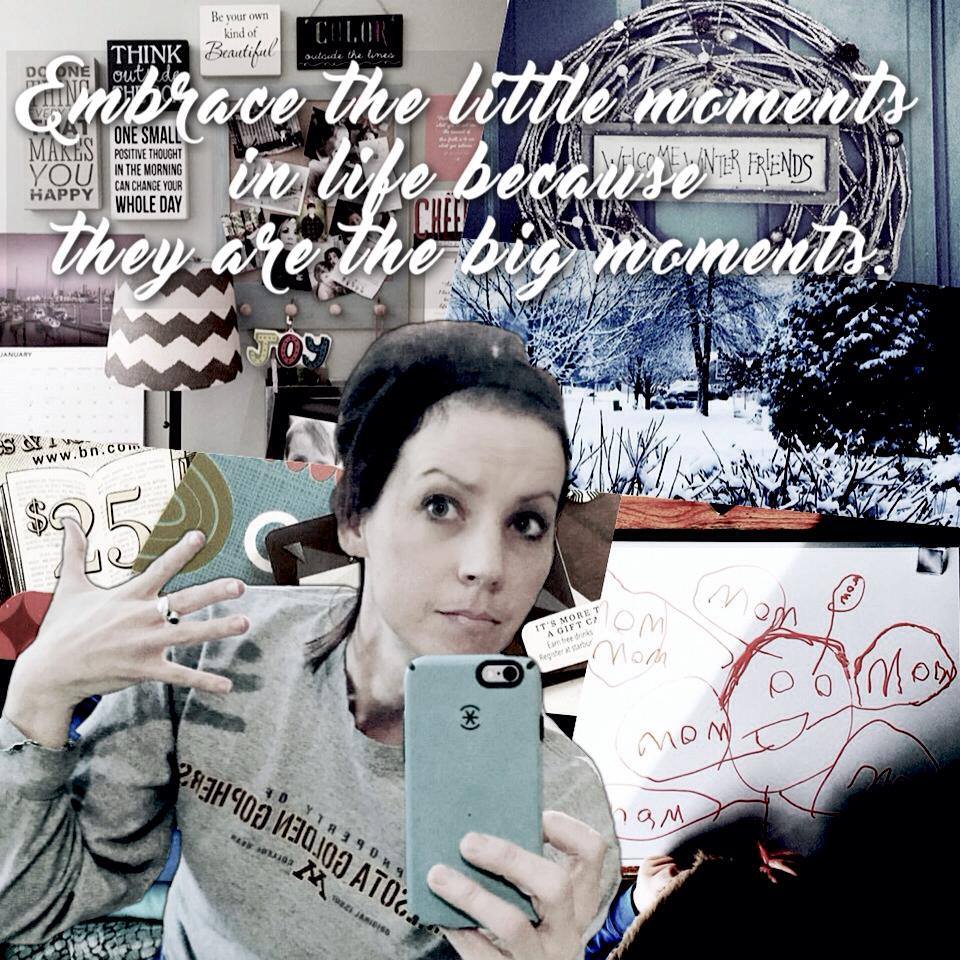 And I saw me how she sees me. That's how I want me. Not weighed down by anger or hurt or sadness or fear. Yes, that fear thing.
So I think it's time I dealt with a whole bunch of stuff and decide to not shove it back. Maybe I need a good kickboxing class. Or chocolate. But you know what, we're fighting for us today. I want you to fight for you too. No joke. I don't want you to keep shoving your happiness behind layers of I'm fine and it doesn't matter and I'll do it later. Fear robs us from joy.
The time is now. Your heart, yes yours, does not belong in the junk drawer of life.
So be brave, fight for it, and work with me.
Just like we're doing with our homes. One thing. Work through it.
And let it be in the past.
It doesn't need to have power over you today.
Because today you are more than enough.
So sweet mom, thanks for reading my words. And whenever I write this gut pouring out posts my hope is that it blesses just one person – one person needing hope, needing to know that they are not a bad person for having hard stuff or being angry – and in that moment the angst or anxiety is replaced with hope.
Hope.
Joy in our now.
~Rachel