Sometimes there's simply too much stuff.
I can see it all around – toys here, a paper stack, a purse on the ground, a pencil thrown about, play food, a coat on the rail, magnets, and stickers, blankets, books, hats, shoes, ornaments, dishes, a glitter water bottle, used iTunes gift cards —  it's all here.
Then there's the obligation stuff: the driving here, meeting then, memorizing this, buying that, helping with homework, volunteering, waking up at a certain time kind of stuff. All needing to be managed. Taken care of. Dealt with.
Honestly all of this stuff tries to chip away at my joy.
Sometimes I long for simplicity. I think, in some ways, I've idealized simplicity as a way. But there is something about not having things and stuff that automatically creates space and breathing room. In it all, it makes life have space when we choose to limit the quantity of stuff in our lives.
Yet, then, when I look, I'm almost afraid to get rid of it.
Hesitant. Hesitant to the thoughts, the excuses, that my mind gives for keeping all the stuff.
Maybe we'll use this book for math.
This game would be great to play.
I remember when they wore this sweater.
This was a gift for me from the kids.
 What if we can't replace it?
There's the real root, the real reason for the stuff that takes over. It's this deep seated fear of not being able to have what I think we need. So then I start to create reasons to keep something — instead of being okay with releasing it. Fear has a way of keeping us trapped behind the barrier of stuff. But you know what?
Stuff is just stuff is just stuff. 
And all that stuff, all of it needs to be managed, needs time, and honestly — it pulls me from those that I love best. I'll get irritated at the little boys with their messy room full of way too much to deal with. I'll get frustrated that the kitchen counters have papers on them, or cookbooks, or games.  I get agitated over the garage with boxes to deal with or the extra clothes piled in the laundry. And as a result, I lose the stillness, the peace, the quietness, the joy in the everyday when I allow managing of stuff to cause a frenzy in my life.
Because it doesn't just affect my outside, but also my inside, my heart.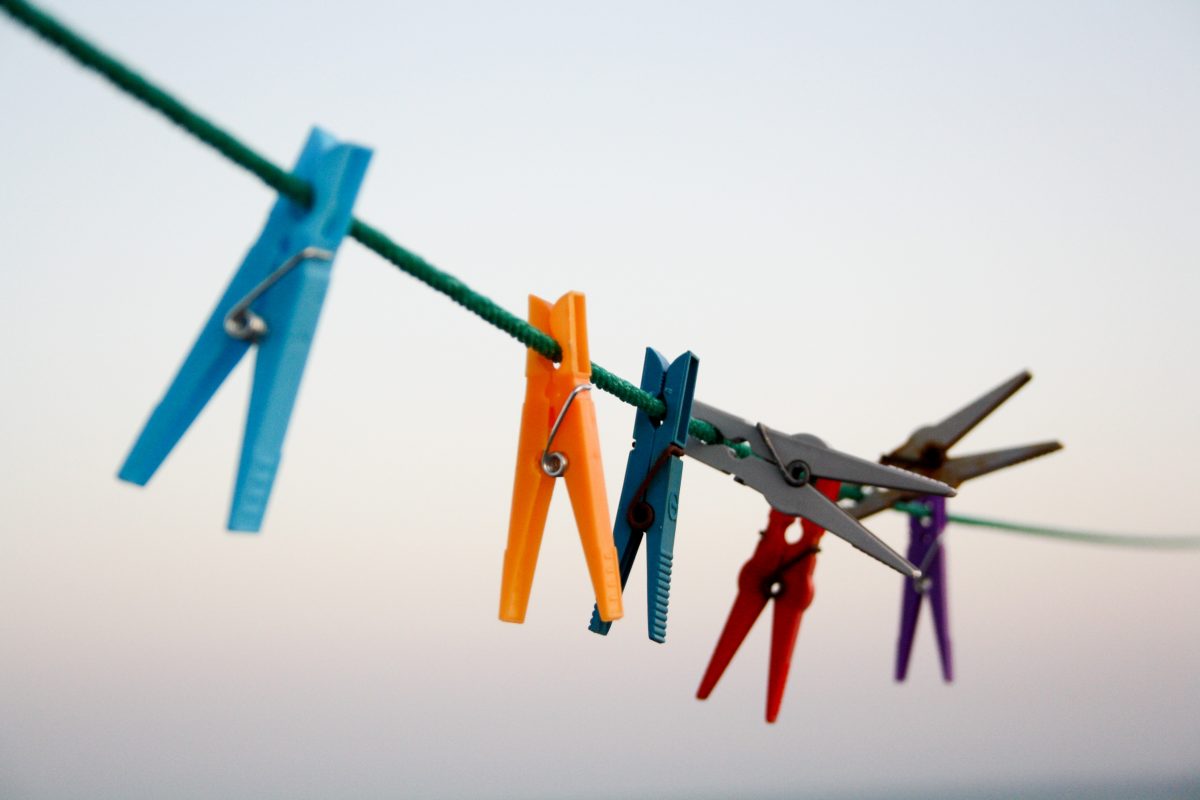 I cannot live in fear. I cannot allow the idea that the stuff is irreplaceable dictate keeping it around. More does not always equal better. The stuff isn't mine anyways. When we cling to the ownership of stuff more Thant the people around us, we lose that sweet space of joy and fellowship we share as humans – working together to build a better world. Truthfully, everything I own is a gift, and I, for this moment, am blessing with managing it. And sometimes managing it means letting some of it go.
I don't want to cling so tightly to things, or ideas, or agendas.
Over the past years of my life I've truly learned how less is more. There's more space for family, and laughter, and joy — space that would be taken up in cleaning, sorting, folding, throwing, getting frustrated by, tidying, re-arranging, complaining about, organizing — less stuff cultivates real room.
And me, a mom, with more time that can be spent intentionally with my family.
So, once again, I weed out extras.
And in weeding I find space, real room and joy.
Kick that fear out.
Trust me.
It is so worth it.
~Rachel
here's the link to join -> tidying up letting go challenge