I just want to let you know that you're not alone.
I know it feels like one of those places in life where you want to hide—where you want to pull the hood up over your head but you're in the carpool line and you need to pull forward and you just want to simply try to ignore the fact that you have this thing called anxiety. After all, anxiety, it's just not cool. It's not trendy. It's not like shouting hey I love Starbucks (which I do). It's not fun to admit.
So I'll admit it.
I have anxiety.
I wish I didn't. It's sneaky. Sometimes I'll go weeks without anything and then one thing will trigger me and I'm stuck in this cycle of fretting about something (typically from the past) and it will cloud my outlook for the future. It takes me so much work to break out of it. I've tried a bunch of things – lattes, running, wine, crying, cleaning – and sometimes it just sits there.
And then, sometimes, sometimes if you're just like me you'll wonder is this really anxiety or am I just making a big deal out of nothing? And I'll get mad at myself for being, what I love to call it, weak or a bother because I am crying over the fact that I burnt the pizza. But it wasn't the pizza, it was just the final straw.
Well, let me tell you, when you struggle with stuff or you have those moments of self doubt YOU ARE NOT MAKING A BIG DEAL OUT OF NOTHING.
It's you. It's your life. It's your emotion.
It's your heart.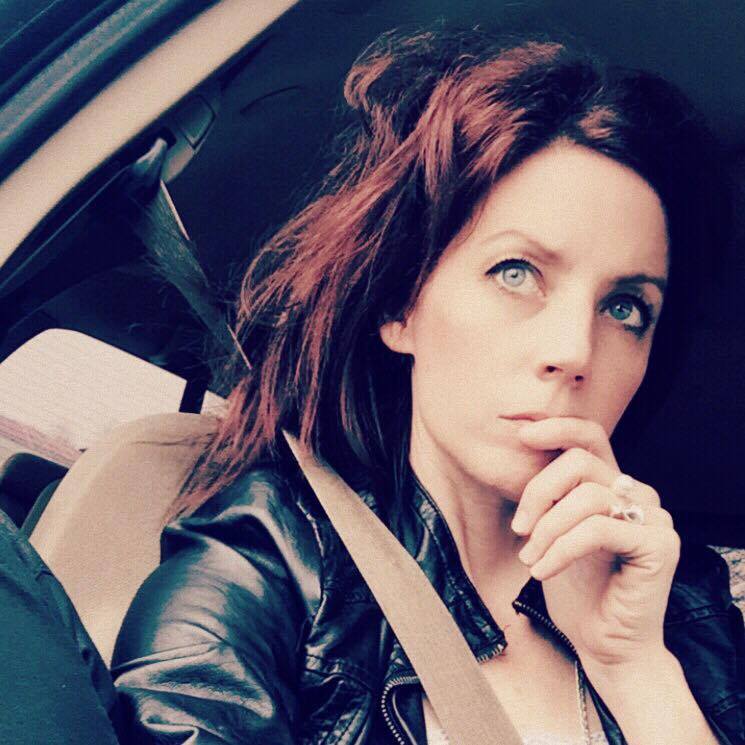 Don't bury your heart under layers of stuff that you think you should be doing or aren't doing. And don't let your value ever be defined by anxiety. Because you are priceless.
Now I know how life and other people can tell you it's just in your head or suck it up or pull up your bootstraps. It's so hard. Because who wants to sit there with tears in your eyes when someone asks you how you're doing and you can't even answer because if you do you won't stop crying and you cannot risk puffy eyes again?
It can sometimes just feel like WAY TOO MUCH.
And that is why I want to tell you a couple things.
First, I don't want you to have shame. NO SHAME. Because when we carry around a bag of shame it just keeps us from doing what we need to do. It's too big a burden to add to our load because when you have kids who call you mom and need you and you're just keeping up with life carrying around shame is just too heavy. You know what I mean? If you've cried behind the bathroom door because you think you're alone or this is too much or that you're worried you're ruining your kids the last thing you need is a kick in the gut dose of shame.
So when you feel shame I want you to deny that feeling and replace it with I am strong and valuable. Every single time.
Second, you are doing a good job. I know, I know. That's hard to hear. Especially if you are sitting there in a life of crazy. But you are – even if you have those moments of anxiousness. Trust me, life and emotions can paint a picture of everything you're not doing and you just hear all of this negativity – you messed up on homework or were late or you're screwing up the kids and they'll never pass second grade because of you – which makes you forget the power in you showing up. Especially when you struggle.
So even if you're struggling with that deep pit of I'm just not enough or I don't know what I'm doing I want you to start telling yourself – the woman sitting in the car driving those kids around, the woman splashing water on her face in the morning, the woman writing notes for her kids – that you are showing up over and over and over.
SHOWING UP IS POWERFUL.
And that matters more.
Even if you feel that you're not.
Finally, life and motherhood do not have to be perfect to matter.
It doesn't have to perfect projects and sparkly status updates and envious relationships – what matters, sweet mom, is that you take a moment and breathe and allow yourself the grace to love you for you. Even when you have anxiety moments. I really believe that our imperfect moments – where the grape juice spills and we sleep on the floor and we cry tears of overwhelm – are the moments that we will someday look back and see an amazing woman, an amazing mother who didn't give up.
That matters.
So from me to you – this is my heart. I've struggled. I've had those moments where I simply cannot shake the anxiousness and I want a moment of freedom. I want you to know that you can also break free from this – you will breathe again and you will find those moments of joy.
Here's the bottom line.
The more you and I talk about anxiety the more we break the cycle of shame. It's a risky thing to tell someone you have anxiety, but a brave thing because you are now an agent of freedom and change for others. And that's why I wrote this. And that's why I want to challenge you to share this with one friend. Even if you don't have anxiety, but because you can help others speak up and feel loved and not judged.
Break free. Live free.
You are enough.
Love.
~Rachel