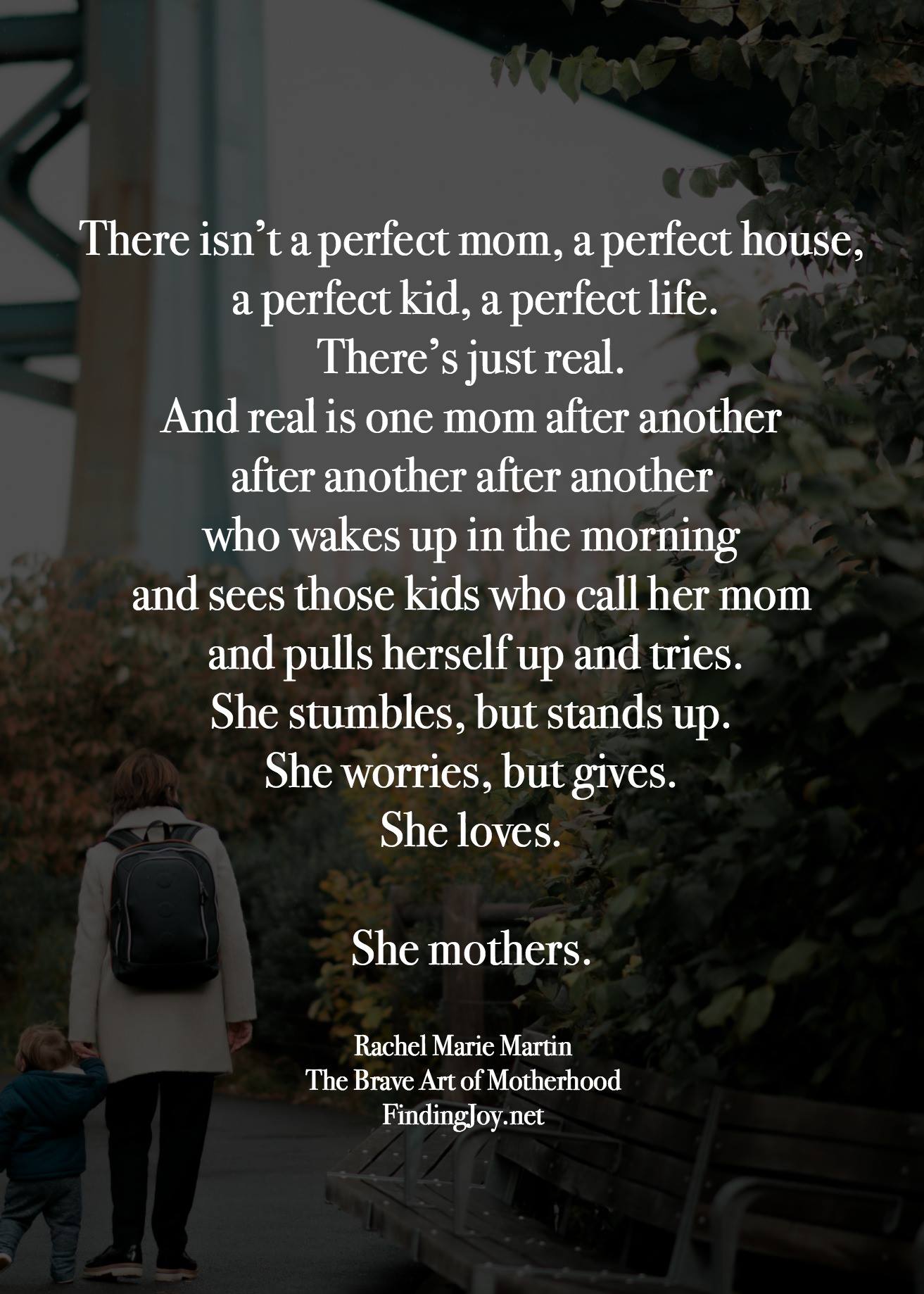 original content and text by Rachel Marie Martin To use this quote and discover licensing rates please contact rachel@findingjoy.net
Protected under copyright.
There isn't a perfect mom, a perfect house, a perfect kid, a perfect life.
There's just real.
And real is one mom after another after another after another who wakes in the morning and see those kids who call her mom and pulls herself up and tries.
She stumbles, but stands up.
She worries, but gives.
She loves.
She mothers.
Words by Rachel Marie Martin
Links
http://www.facebook.com/findingjoyblog/photos/a.207974645908511/2055229341183023/?type=3&theater