Original words, written by Rachel Marie Martin, author of FindingJoy.net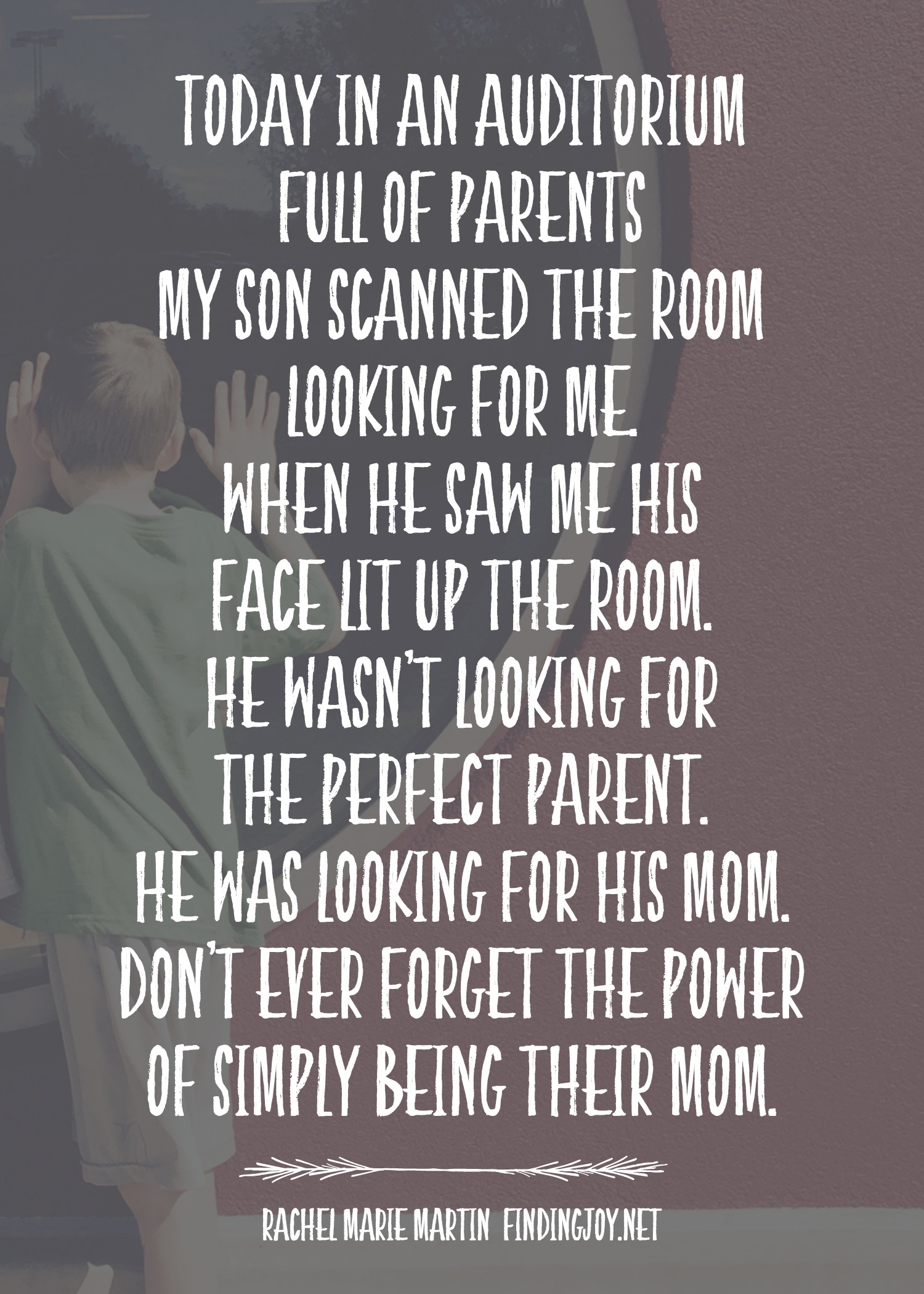 today in an auditorium
full of parents
my son scanned the room
looking for me.
when he saw me his
face lit up the room.
he wasn't looking for
the perfect parent.
he was looking for his mom.
don't ever forget the power
of simply being their mom.
for use, please contact rachel@findingjoy.net
image cannot be altered or words used without attribution – Rachel Marie Martin of FindingJoy.net
This went viral on Facebook on May 23, 2018. First and original is there.