The other day I posted a silly video of me making a plea to fruit cup manufacturers about not filling the fruit cups to the tops with juice all the way because it makes a mess. You know. That mess. The trying to open it without the juice spilling everywhere kind of mess.
It was just for fun.
And to make people laugh.
But I was met with some judging statements.
Presuppositions.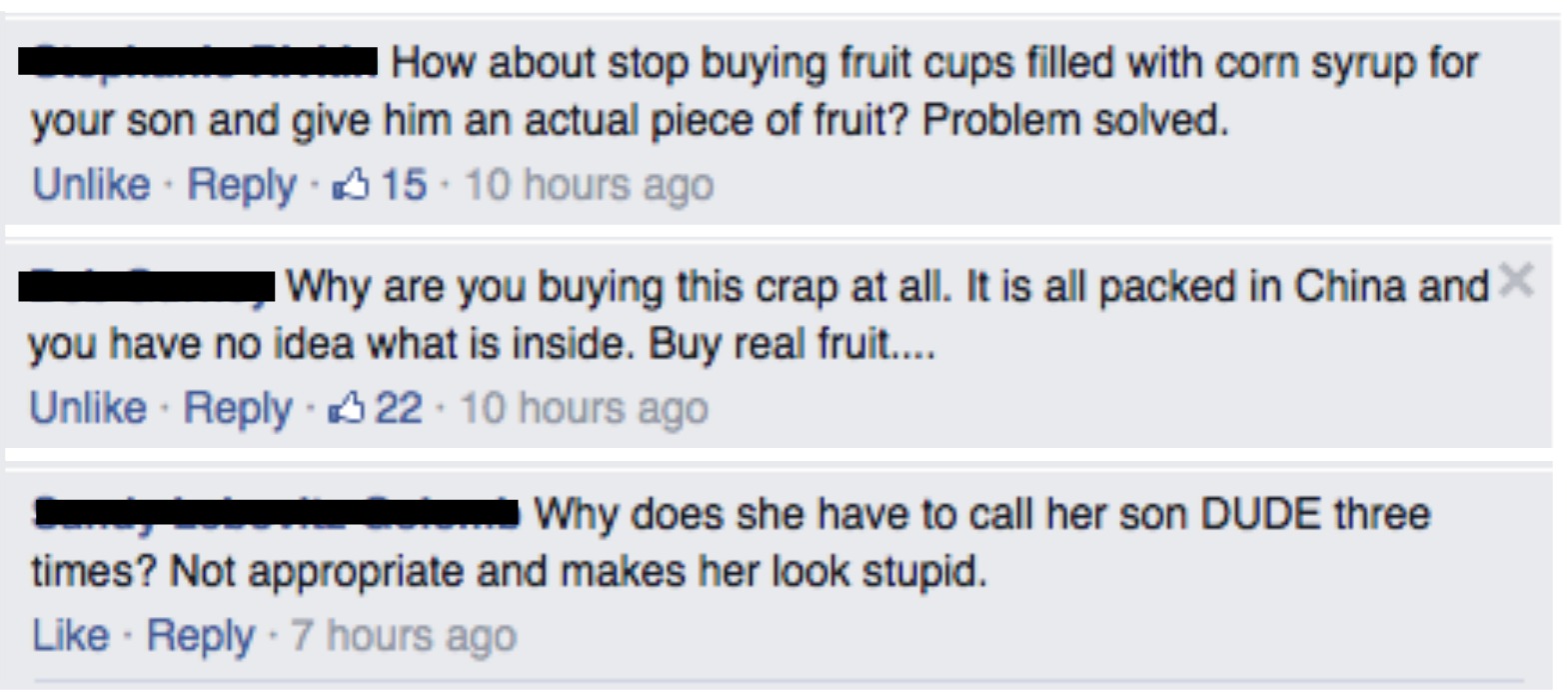 Part of me was like what in the world? We're having an issue over fruit cups that retail for about 63cents a container? And then part of me wanted to go back in the kitchen and take another picture of all the fruit on my counter. And then, well, then I found myself writing some replies about how the ethos of Finding Joy is community and that we cannot allow fruit cup issues to break that. Because those fruit cup issues (and the name calling) ended up becoming a mini battle ground on a page designed to encourage.
(Did I just write fruit cup issues?)
See what I mean?
But, this is something that we need to chat about. Because let's face it. At the core of the issue was that presuppositions were made and assumptions were made. That the fruit cups had corn syrup (they didn't) or that we don't eat fresh fruit (which is our primary choice). And in making assumptions about another person we're forgetting community and strength and not just judging me but making blanket judgments about many others.
You know.
I know that the fruit in a fruit cup isn't the best. I know that some fruit cups have sugar. I know that real fruit is better.  I know all of that stuff. I know. I understand the passion we have for real fruit.
But I also know even more that I don't like judging or name calling or forgetting that there are real people on the other sides of our computer screens.
I know that there are some parents who are really grateful to be able to give their kids fruit cups at times. I know that there are parents who have to work to put food in their kids' lunch boxes and all of that. I know. I am all for awesome and healthy food choices. Absolutely.
But I am also for preserving community.

I feel that when we forget other people on the other side of the screen that it is easy to chip away and erode community. And when we chip away over and over and make assumptions it is easy to become numb to the fact that there is a real person on the other side of that screen reading words typed back.
And words typed are never as strong as words said.
And words typed can be so easily misread.
And we can forget that there is more than likely a mom on the other side of the screen who is doing her best for her family and making choices in a digitally saturated world of choices. I get more emails from moms feeling alone or misunderstood or not knowing how to be real and all of that. The human connection in a digital world can so quickly disappear.
I believe that we cannot forget the idea of grace first.
Listen.
I know we are all passionate about our beliefs. I know we all want what is best for our children. That, to me, is absolutely beautiful. I know there are things that we can do better or should fight to change or all of that. But we can never allow our choices to become dogma and thus that dogma cloud our views and treatment of others.
So lesson learned.
Talking about fruit cups in a video has the potential to stir up contention.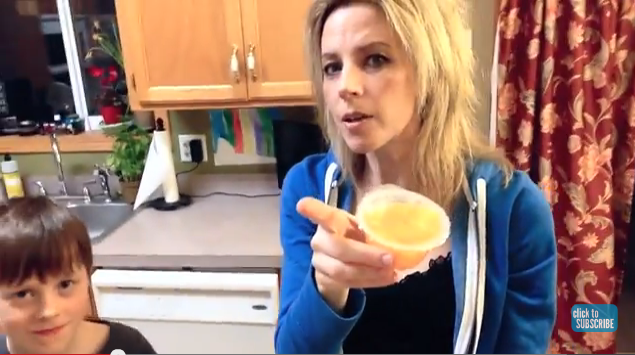 But it also has even greater power to create a great deal of community and laughs and moms feeling like oh my goodness I'm not alone and all of that. Do you know that the reason it creates community is because it makes us feel like we're not alone? We're not alone in the silly things that we get annoyed with – those silly fruit cups. It's not about the juice spilling it's about knowing that there are others out there walking a journey too that get us. It's not the literal, but the deeper of thread of community that things like this create. And when there is contention it has the potential to create schisms in the world of motherhood over items that start out like fruit cups.
Before you reply to stuff or judge another mom (or day) or any of that my hope is that you step back – just for a moment – and remember that that person is real.
This isn't even about me.
It's about us as women (and parents in general) deciding that the person on the other side of the screen deserves our respect. No matter what.  I really believe that we can be passionate about many things in life, but when we allow that passion to strip away the humanity and kindness and we resort to making assumptions, name calling, or being mean then what good is that passion if it alienates us as moms?
So I say enough.
Listen.
The fruit cup retails for probably about 63 cents.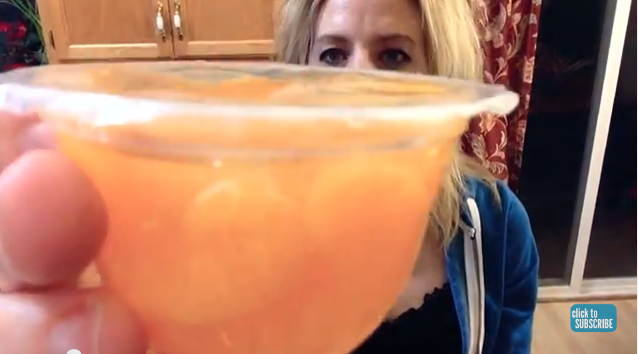 It's not worth a battle on a page about encouragement.
It's not worth it unless you've decided that it's your battle to fight and then you fight it in places where change can take place. Change cannot take place when we throw arguments and meanness and bitterness into an online space like that. It just stirs contention and makes us lose sight of the awesomeness of what we do as moms.
And seriously, again, when we battle over all of this we forget that there are moms and dads and families out there that would be grateful for that fruit cup to serve.  Yes. Go back to this always.  (Read Why Boxed Macaroni and Cheese Doesn't Define Motherhood).
So my last words are this – before you reply – would you say that to someone's face in Target or at church or at preschool? Would you come right up and make that judgment or assumption? Would you want your children reading your replies to others?
If not – then it's not worth typing.
So onward we will go. Living life and doing our best.
Because that's what matters most.
Doing our best for our kids.
(And letting our children see us adults supporting each other – my son, Caleb, in the video asked to read the comments about his video. The fact that I said no is a powerful statement about when we allow small things to cloud big things.)
And sometimes it just might mean serving a fruit cup.
~Rachel
Oh and in case you're wondering, here's the video: