Was today.
It kind of started off as just another one of those mom days where we don't realize our strength or impact until it was done. In fact, sweet friend, so often I totally miss the beauty of simply showing up, loving and fighting for my kids.
My thirteen year old has been sick for days. And I've been up for nights. And I mean, newborn like awake at nights. My body is not back into random two hour chunks of sleep (hats of to all of you moms with newborns), and yet, because it was my boy, I was there. Helping him up the stairs. Getting him water. Checking the breathing of a boy, turning into a man, who needed his mom.
He did. He needed me.
No longer was there the "cool" teenage boy attitude in play. Instead, it was a boy, the boy I carried and loved and taught to walk and read and run who let go of all the outer stuff and cried out for me. It makes me so teary.  I think it's so easy to get stuck into thinking that we don't matter much or that our kids don't see all that we do or they take us for granted. But you know what? They won't know how much we did until, laughing, they become parents.
Or they get sick.
And while mono isn't the end of the world, when you're thirteen and all of a sudden you're sleeping more than half the day and walking into the bathroom is more energy then you have, well, then your mom is who you turn to.
We didn't know it was mono until today. Until we went through a night of him waking like the newborn again, and him whispering to me at 2:30 in the morning how he knew he needed to see a doctor, and him telling me thank you for helping him get water in his worn body. So this morning, this morning, I did what we do as moms. I got on the phone in our new home city and I called and called and called and found a doctor who would accept his insurance who would see him this morning.
And we got in. We got seen. And we got answers.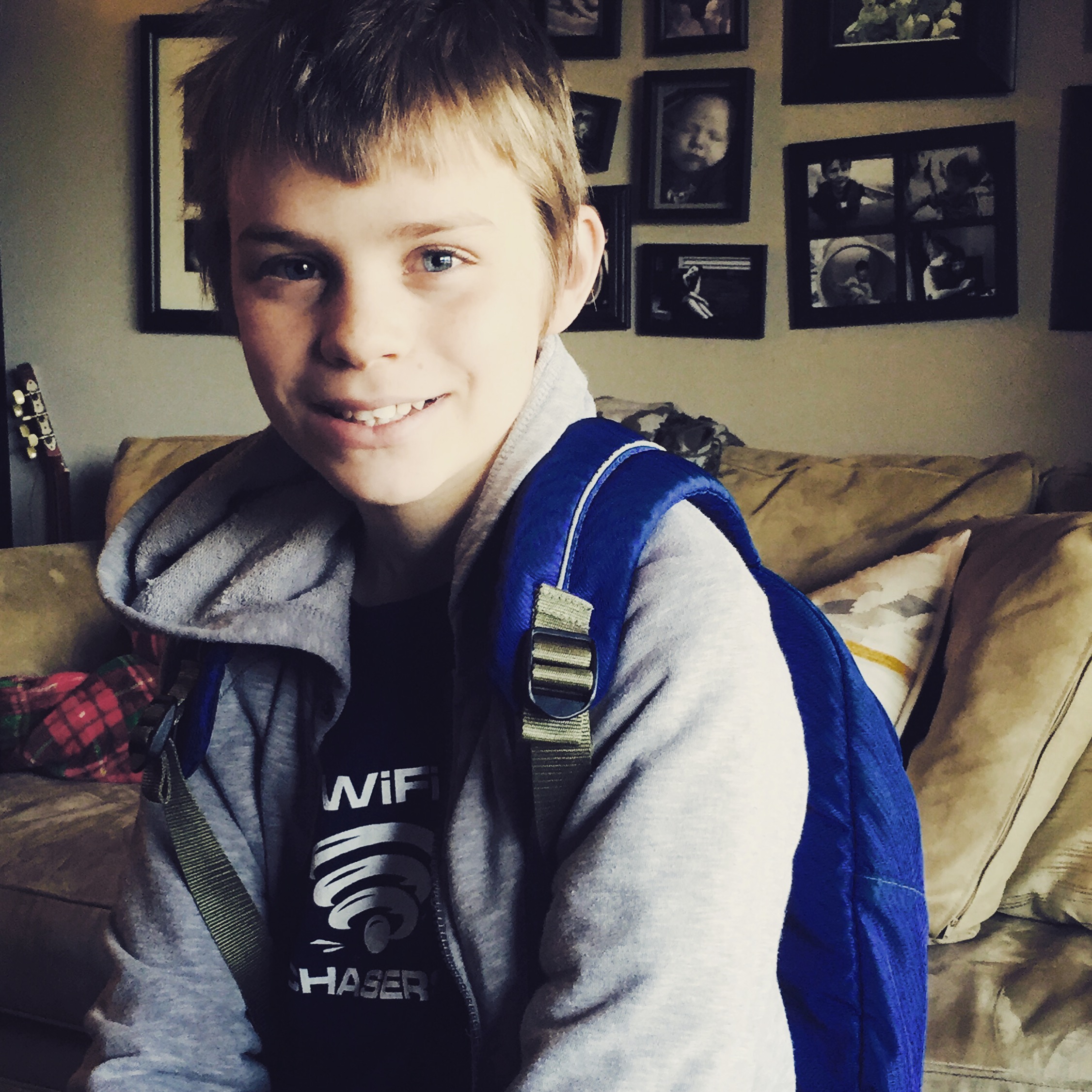 And we miss that power super much.
We miss when we stay up and when we rock. We miss when we show up to school assemblies. We miss packing lunches and cutting sandwiches. We miss rocking babies to sleep. We miss pushing swings or waiting for texts.
We get so busy doing we miss seeing everything we've done.
And that is why today, today I am asking you to stop, just for a moment, and to breathe.
To breathe and see all the things you might have missed in the busy and to exhale knowing you are doing a good job. Yes, yes, a good job.
Motherhood doesn't mean perfection.
It does mean loving, giving, showing up.
And that? That is what I remembered when I sat in the doctor's room as the doctor explained how to deal with a swollen spleen and liver and missing school and no gym (to my son's delight) and dehydration and so forth. And she ended it with this.
You know him, your his mom. Trust your gut. After all, that's what got you here today.
Trust your gut. See your strength. Love well.
And mother.
~Rachel
ps…if you have any words of wisdom, I'd love to hear. You can share in the comments or on this thread on my facebook page. Thank you. 🙂