I'm writing this with a glass of wine, on a Friday, sitting next to my son who is building a lego set, after I served my family a frozen dinner.
I was supposed to go out, but I didn't. In fact, tonight I messaged my friend and said I just can't. I just need a night of chill and nothing to do. I need to make it through.
Motherhood is like that.
Sometimes I think we grasp at all the things we think we need to do. You know, the events, the cleaning, the volunteering, the doing. Well, here's the truth, sometimes you just need to make it through.
Stop.
Stop whatever you are doing and whatever list is going on in your head and listen. Really listen, not the pretend listen we do for our kids sometimes, but the real, real listen.
Here's some truth -> sometimes your only goal is to make it through.
And that means the holidays too.
It's okay if you don't do family pictures, make cookies, awesome limited time deals, volunteering, all of it.
You know why?
Because you are human. And being a human, being a mom, means that there are curve balls and normal thrown at you all the time and sometimes whatever you are dealing with makes doing all the extra stuff pressure.
It's okay if you just make it through. 
It's okay if you show up.
It's okay if you decide to say no to the extras.
It's okay.
Because whatever season you are in right now sometimes means that you just need to look at your friends and to let go of I'm fine and instead tell them that you need help or are struggling or that the newborn is driving you nuts or that you don't have time for cookies and you'd be thankful for some. We all get it. We are your village even if you don't feel like you have one. But you need to admit that you need the village.
Being strong when you need the village only hurts you.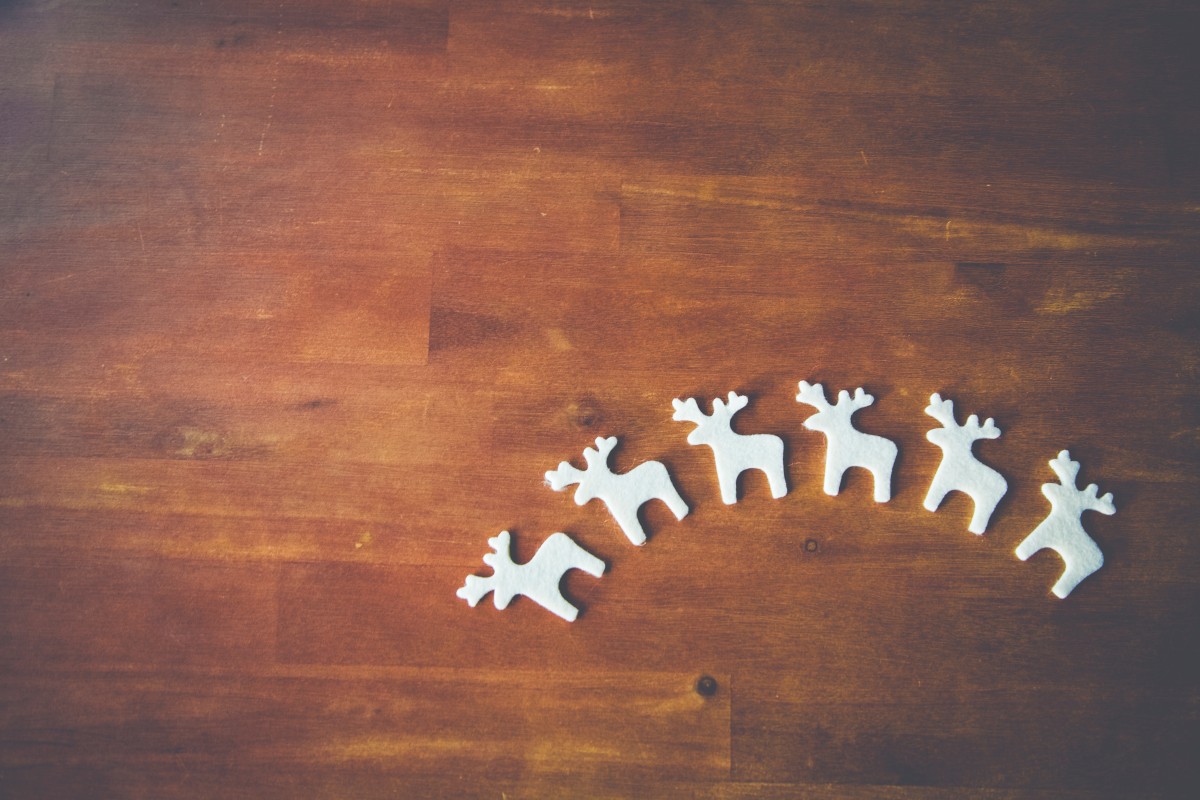 When you need to get through, we as moms understand. We are your heart, pulsing and beating and understanding. You know why I know? Because there have been so many times where I just needed to survive. The first year single with kids was a survival year. I think I was grateful to just get up and get going and make it through. When we all had influenza over Christmas was another survival year. Or last year when I moved cross-country was another survival time (not advised, by the way).
But my kids? They made it. In fact, they talk about the Christmas that almost wasn't because of the move. They talk about how they love the frozen dinner. And the year of my divorce I realized just how strong I was. And when we were all sick I realized how much I needed to say "yes" to friends who brought me food.
You will make it through.
So if that is your story this year – there is NO GUILT. This is your story. And if it isn't your story then your job is to look at your friends and to SEE who is just making it through and to SHOW UP FOR THEM. You know why? Because there will come a time when you need the same. So let's be this village. No more solo or being super strong because we don't want anyone else to know we need help.
You can do this. You can make it through.
You will make it, my friend.
Breathe.
~Rachel
#findingjoy