I have been clinging to this outward identity.
Maybe to try to keep the illusion of keeping things together or to not change or to really not let go. I've gone through so much in the last two years – divorce and single parenting and travel and discovering myself and my son's autoimmune issues and finances – and in it all it's been this place of finding me.
Much stress, my friends, much stress.  It has been a great deal of keeping it together and inside I felt like I was falling to pieces. It's been being raw and writing my heart. It's been looking in the mirror and trying to define me for me but still labels and expectations and stuff from the past kept clouding me.
So I know, you're wondering what in the world this has to do with hair, right? Well, today I cut all my not ever true to me blonde hair and colored it deep dark burgundy brown. Close to the real me and for sure closer then the hyper blonde. I know, bear with me, as I know it's just hair. But I'm telling you this was one of those moments in life where I didn't realize how long and how hard I had been trying to keep it all together but in some ways, had lost myself behind unrelenting pressure.
The second I left the salon and drove home I realized how my hair was a picture of me and my life.
I had been clinging to this broken hair for several years – afraid to let it go – afraid to move on – afraid of what people would think – afraid of not hiding – afraid of just being me – afraid of feeling small. Getting identity from it.
The funny thing, is that I know, I know, you all probably saw it as good. That was because I was really really good at hiding it. Yes, me, the gal who talks about real and loving yourself, I had become an expert in making something seem better than it was, and underneath it fighting this angst knowing I needed to let it go. Every video I'd tuck part behind my ears so no one could see how weak and falling apart it was. When I'd get it colored I'd tell them to keep it blonde because I got so much identity from it being a certain way. I wouldn't let them cut it because I thought it needed to be long.
I really was hiding behind something really really broken.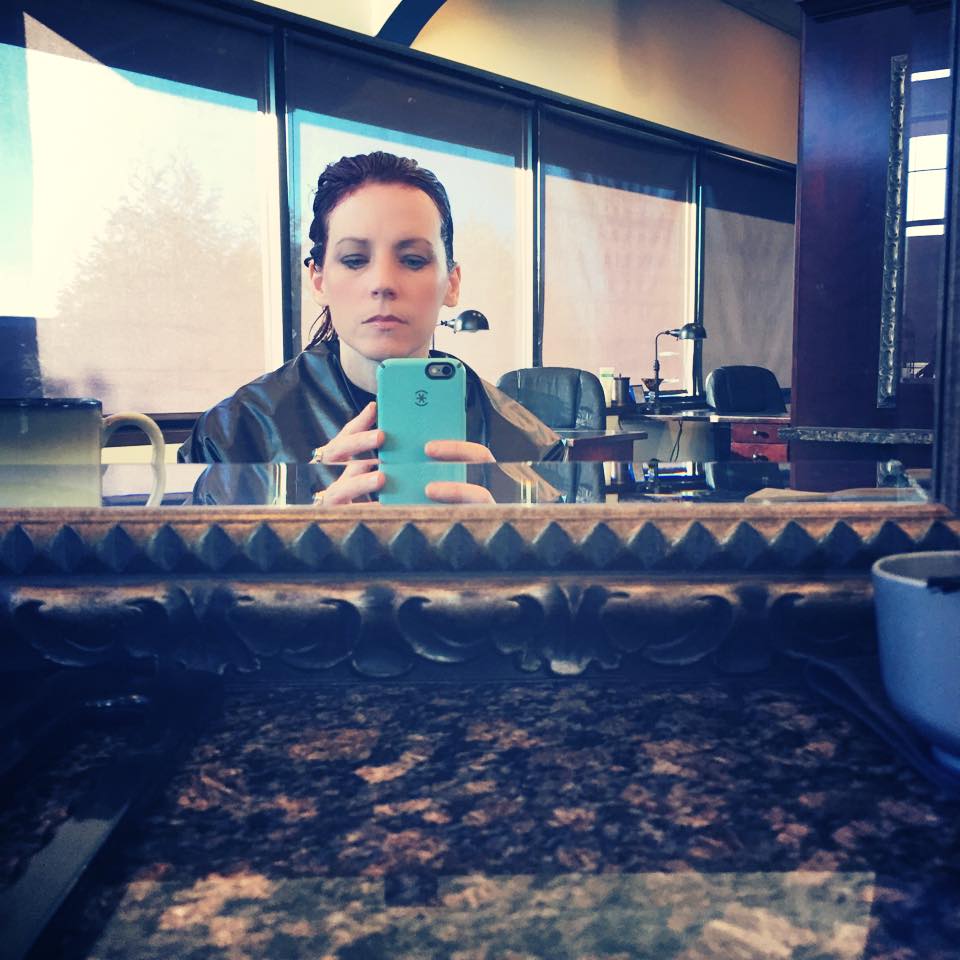 I really was afraid to let it go.
I really was terrified of who I would be without the crutch of who I thought I was already. Getting rid of everything that defined me would mean that the world would see me differently and I realized that in the core that I was not defined by that hair. Even though I allowed it at this deep level to define me.
It kept me stuck.
It kept me stuck in old identities, old beliefs about me, old questions of worth and it really was something I worked to hide. To keep it together. But, my friends, there comes a day when we all have to look at our lives and say enough and to stop hiding and to start loving us for us.
Not for the outside stuff.
Not for always keeping it together. Not for having perfect lives. Not for having kids that don't mess up. Not for the size of our body. Not for the color of our hair. Not for any of that outside stuff. Not for successful marriages. Not for awesome jobs. Not for clean Martha Stewart houses. Not for pinterest projects completed. Not for any of that stuff. None of it.
But for us.
But for you.
You right now.
Maybe you're like me and you have these places you hide behind. Maybe it's not tucking hair a certain way or turning your head so no one saw or muttering I'm fine's, but just maybe there's part of you that you need to let go of so that you can be free to be you.  Maybe you just need someone to remind you of your value and your worth and to realize that it is not dependent on any of that stuff above.
I tell you – I've cried for several hours now. And it's not over my hair. It's over the realization that I had allowed an external like that to keep me stuck and that now in this place in life I just want to be free to be me. To love freely. To mess up without guilt. To give myself grace. To be a friend. To not worry so much what others think of me. To just be.
That's why I wrote this. I want that for you too. More than anything.
I just want you to know that you are beautiful for you.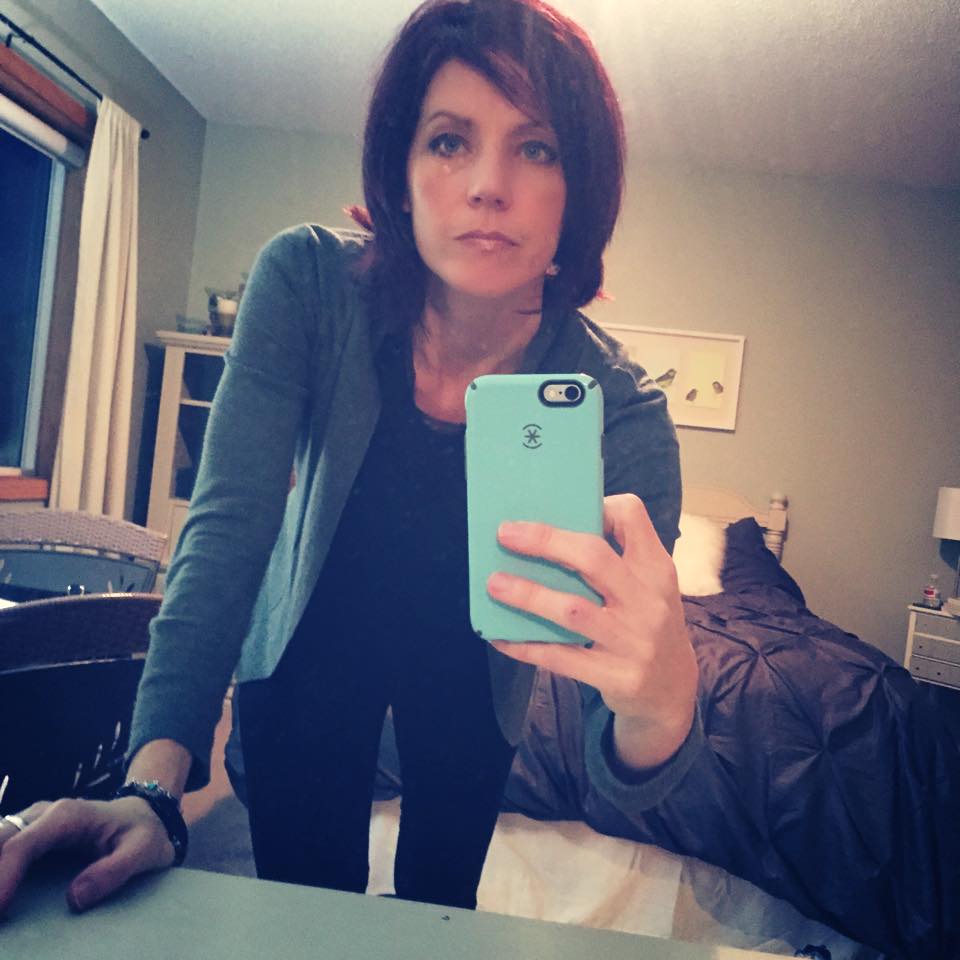 Not for one iota of anything on the outside.
But because you are you.
From me – a broken and yet trying and loving and believer in good to all of you.
~Rachel
I guess it's time to change the profile picture…