(such sweet words)
Whenever Caleb comes in the room he announces his presence with –
it's me, Caleb.
And today, September 15th, it's that sweet boy's fifth birthday.
I love him.
Before he was born, I knew that his middle name was to be Daniel. Knew it. Then, after praying, both Todd and I felt that he was to be called Caleb. His name together? Caleb Daniel. Which means faithful and brave.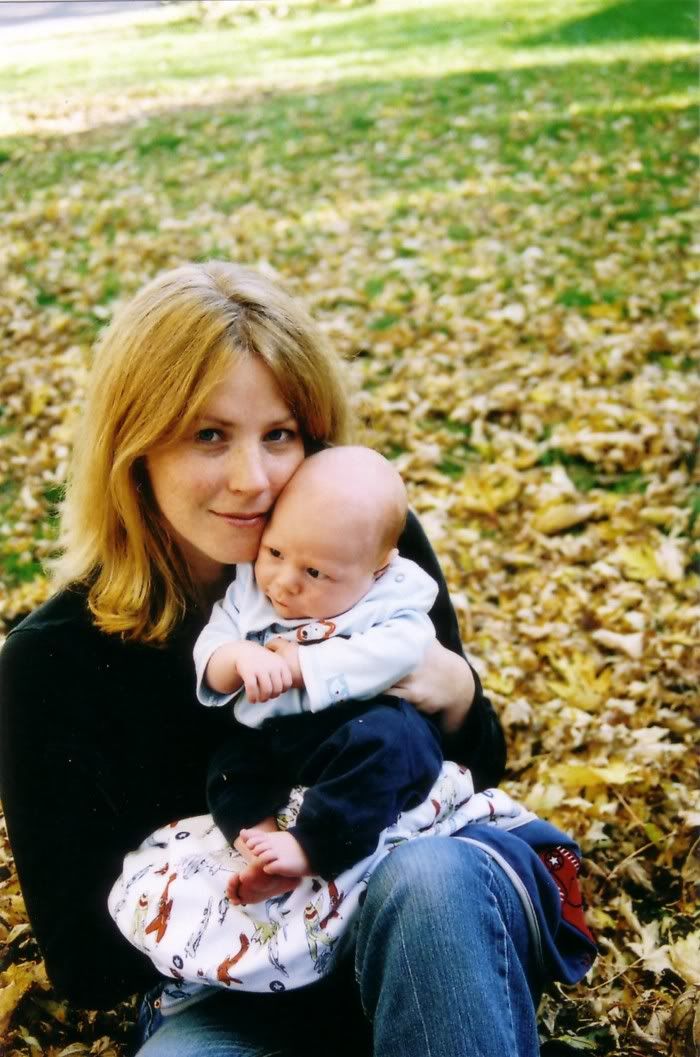 Caleb and me – he was six weeks old
Little did we know that a short eight weeks after his birth, my husband, Caleb's dad would be diagnosed with cancer. I would hold that little baby, rock him, and feel the goodness despite the worries. When we'd go to the Cancer Center patients would line up to greet the baby — my Caleb. He was hope in the midst of trial.
And he's always held that special spot in my heart.
When I'm down, he brings me flowers.
When I'm sad, he gives me a hug.
When I laugh, he laughs louder.
When I work, he works besides me.
I love my Caleb.
I am so grateful to be his mom.
Happy Birthday – It's Me, Caleb!