The tears rolled from my cheeks. Heavy, thick sobs that could no longer be hidden as my body shook with each contraction. There wasn't much space to breathe, nowhere to escape, and the emotion of the moment caught up with me…
….I wonder about those mothers that I see on the Compassion site. I wonder about them laboring and if the tears fell just like mine, rolling down their faces and forming puddles on their shirts.

I wonder about the times when they open their doors and welcome children in and become mom and don't worry about the food to provide but rather open their hearts and homes. I wonder about the mother of the little one at the top of the Compassion Blog, drinking water – safe water – from the faucet.

Today, I am honored to be over on the Compassion Blog sharing about Mother's Day and writing an essay that gives tribute to mothers of the world. I am passionate about Compassion's mission and their heart for children. Please take a moment and read my post on their site and then consider sharing it with others. Together we can be a voice for these mothers and these children and help bring awareness to the many living in real poverty.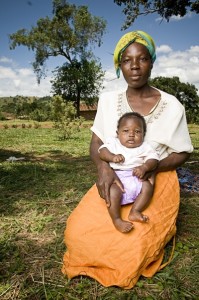 image courtesy of compassion
I beyond blessed by this opportunity to be a voice, to share my heart, and to step out of the box of comfort and think about mothers raising children all over the world in different circumstances and in poverty. It was humbling to think of life, and of mothers, in a perspective that moved away from the often taken for granted conveniences of my own life. In fact, I related the story of when Samuel was in the hospital with influenza and how numerous times doctors told me how children died from influenza (and other illnesses) in third world countries every single day because they didn't have access to medical care like we did.
Compassion changes the lives of children. It opens doors, protects them, helps give access to medical care, and gives opportunities where there are often none. Today, take a minute and remember those mothers and those children. You can make a difference in their lives.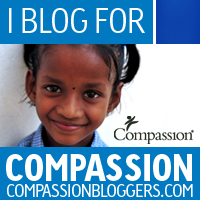 Finally, I teamed up with the Compassion Bloggers Network for this post. Learn how you can use your voice in the blog-o-sphere to help children in poverty and join me in posting a tribute for mothers in poverty.
to subscribe to finding joy by email – click HERE.
Images and original content are sole property of Rachel Martin and may not be used, copied or transmitted without prior written consent.