…Probably looks just like you.
You see, I didn't want to get a Christmas tree this year.
I guess it was kind of Scrooge like, but it just seemed so daunting. And messy. And time ladened. And and and… but I did get a tree. I loaded up two of my boys and drove to the first place and found out that they had closed. So I went to another, picked out one of seven trees that were left – while declaring it the perfect tree for us – loaded it up and drove home.
I instagrammed a picture of my son Caleb with the words better late than never attached.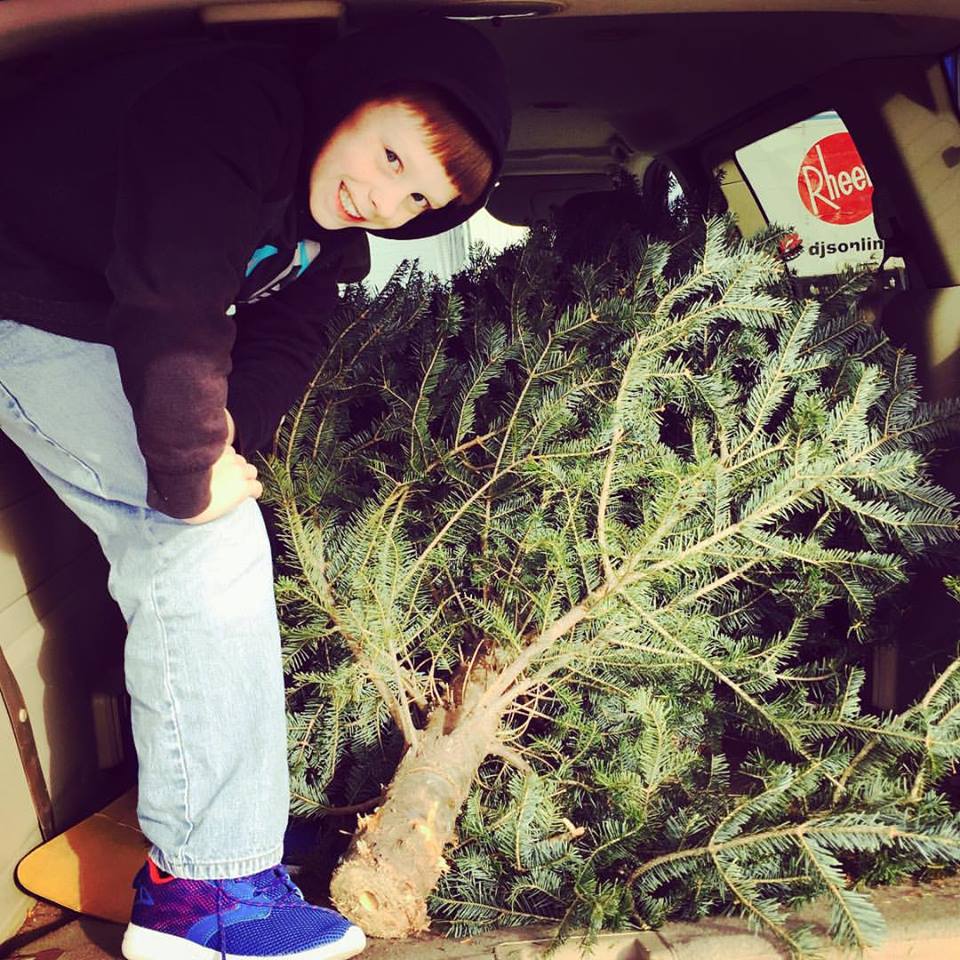 I did my best.
My best this year meant getting a tree a couple days before Christmas. My best some years means trying to figure out how to get presents when groceries need to be bought. My best sometimes is telling my kids to go their rooms for a long time (okay an hour) because they keep fighting. My best other times is making Christmas cookies with store bought gluten free mixes. My best other times is just buying the cookies.
Somehow I dismissed my best.
I kind of looked at the tree and thought that I didn't do enough.
Sometimes I look at my life and think I'm not doing enough. I'll look at the tree and see the ornaments missing or that the lights outside aren't lit or that we had frozen pizza for dinner tonight – again. I will look at the laundry baskets sitting up in my room with folded clothes that haven't been put away yet. Yet, meaning for four days.
But I miss that the laundry was done. Or that I made dinner. Or that there is a tree set up.
Maybe it doesn't look like it belongs on Pinterest. Maybe it makes a really poor Facebook update. But maybe just maybe it's that absolute perfect best for today.
I know that many of your lives don't look the way you dreamed. I wish I had the perfect words to tell you – words that would take that bit of sadness away. Words that would make this time of year a bit easier. Words that would just simply help. I don't have a twelve step program for instant joy.
But you see, that's what makes joy, well joy. Joy is kind of looking at life and seeking out the good in the midst of the crazy. It's different than being happy – happy is just found in the moment – but joy, well, joy is a choice. A choice to be grateful, to see the beauty and to just live aware that those little things matter.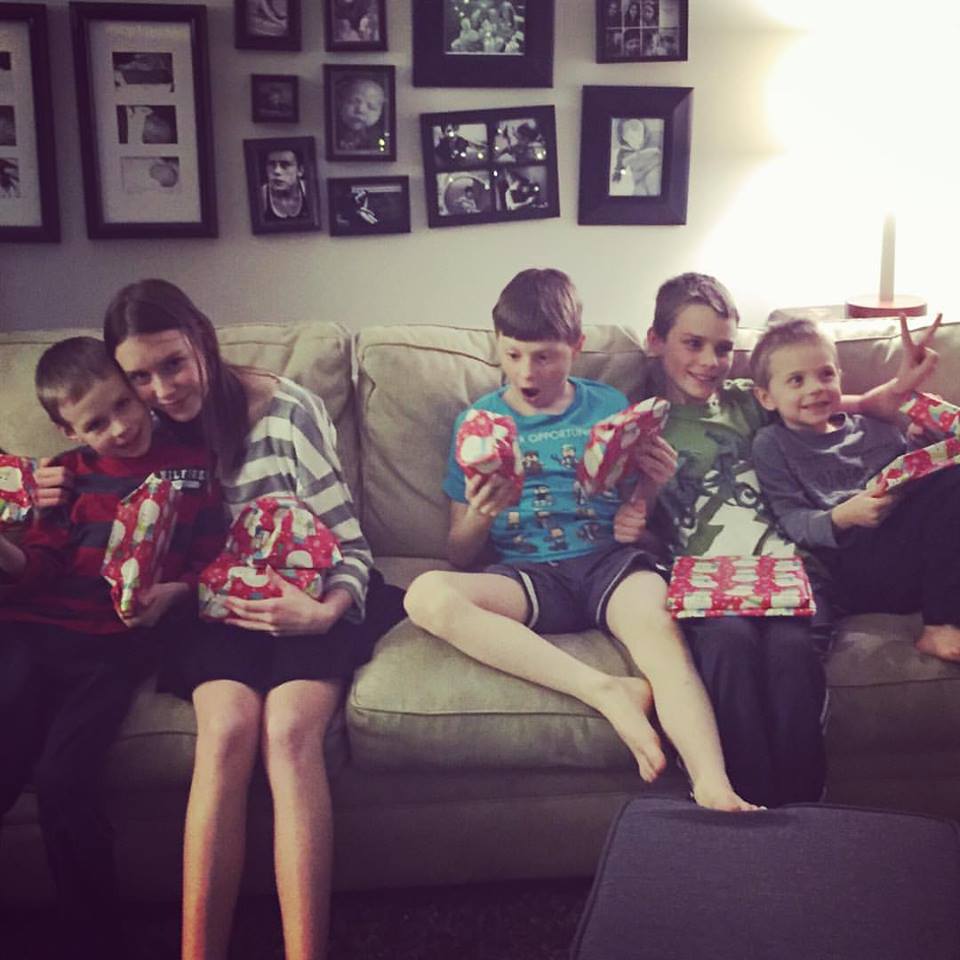 Joy can be found in doing our best. 
Yes, your best.
And maybe your best belongs on the front page of Pinterest or maybe your best is just getting by. The beauty of it is that we can't rank each other's bests against each other. Because that doesn't matter. What matters is your heart – giving and trying and loving and doing it over and over and over and over.  Do you know how powerful that is, my friends?
My kids loved today.
They loved today for little things. Hot cocoa with extra marshmallows. That they got to put ornaments up (they didn't care that it was only days before Christmas). That we had pizza for dinner. That I let them open the Secret Santa gifts that they got for each other tonight (see above picture for that joy).
I had cut myself down for not doing what I thought I needed to do. And in that I missed a whole lot of beautiful.
Don't dismiss your awesome.
Start to see it – to be proud of doing what you need to do. Sometimes it means going up the stairs and apologizing for overreacting. Sometimes it means mac and cheese for dinner. Sometimes it means no birthday parties because we put groceries on the table. Sometimes it means kids are mad at us. Sometimes it means little sleep and extra coffee.
Your best matters.
Because you are doing it. Yes, you, right now. And if you think you aren't – then look around and start to see. Start to find joy in a life that doesn't need to be perfect, but is rather full of moments of you doing your best.
So right now, as you read this, hold your chin up high.
Be proud of you – of your best.
Because I really am.
~Rachel
ps. thanks for all of your support this past year. I really appreciate you.