How do you see you? As a woman? A mother? A friend?
Do you see yourself as beautiful? Would you dare to say that out loud? Would you admit it publicly if given a choice?
Amazing, right? I watched and I thought what would I choose? Would I be confident enough in me to walk through the doors that we all should walk? Or would I just shuffle in through the average one?
When you look in the mirror it's so easy to see the flaws and where we think we don't measure up and all the things we should be doing. It's easy to see what we don't like and miss that deep internal beauty and confidence.
You see – you are already at the core absolutely profoundly beautiful.
I want to be like that mother who looked at her daughter and pushed her in the direction she should go. That's really who you are – even though culture tells us so many things about ourselves – expectations and should be's and measuring up moments – at the heart you are beautiful. There was no way that the mom was ever going to let her daughter walk through the average door.
There's no way I'm going to let you either.
Hold your head high. Embrace your awesome.
Choose beautiful.
~Rachel
and if this blessed you the way it blessed me – would you please consider liking it or sharing it? You can also find the link to it here on Facebook -> Choose Beautiful And for those of you who love Pinterest and want to bookmark this video for later here's a pin.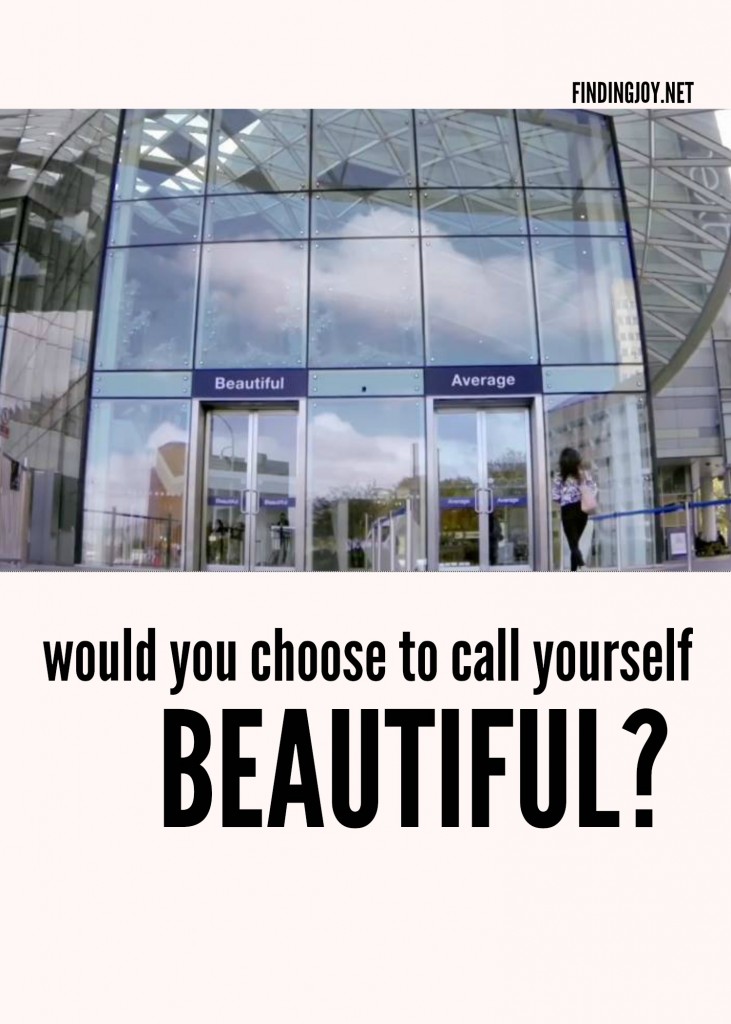 #findingjoy