I was incredibly behind.
I think every year I vow that next year I won't be the person shopping at the last moment and that I will order things and prep for Christmas all year round. And every year, and I mean every single year, I disappoint myself and find myself in the days before Christmas out-of-breath and racing around. Like a crazy panicked person without any margin in her days.
Trust me. There's no space for error when you wait until the end.
Way out of breath.
And then, well, then life caught up with me.  That's my littlest guy, Samuel, below. I took that picture of him last night at urgent care as he was getting a neb treatment (with, which is why we have a picture of his least favorite neb mask ever. When you have asthma you become familiar with the assortment of nebulizer masks). He was getting that neb treatment because he now has pneumonia.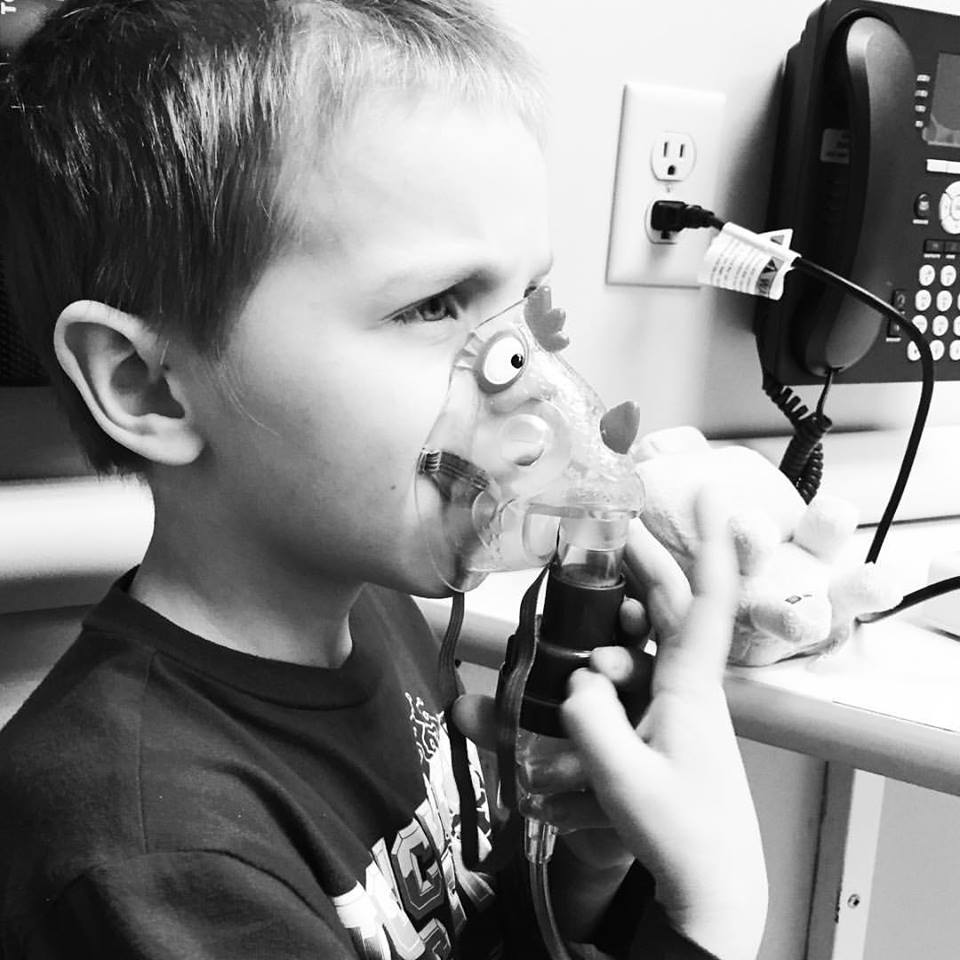 Pneumonia wasn't in my last minute running around schedule and routine.
But you know, I didn't really care as I sat in that Urgent Care waiting for his O2 level to get to at least 94 again. I didn't care that my kitchen was a mess or that the shopping list that I had panicked about earlier in the day was half complete. I just mothered.
I know that this time of year is full full full of expectations and to-do lists and sometimes they don't get done. Some years there isn't enough money or some years there's sickness or relationship issues or whatever. And when those things happen it's really easy to let the air get sucked from our lungs. And other times we just realize – let it go – because the real important isn't that to-do list.
It's not in having Pinterest inspired wrapping paper with fabulous toys. It's not in cookies frosted in the craziest of ways (have you seen those awesome videos of cookies being frosted? Holy moly. I don't think we'd eat those. Totally framed here.) It's not in the perfect gifts either. Because truth be told – my kids often like the $2.99 item MORE than the item I was way excited for them to open. It's not in the perfect day either.
Because you know what? When I sat in that urgent care with my Samuel I thought about how I really didn't care if nothing got done on that list. I cared about him. My family. My friends. And my friends and family knew I did my best.
I know you are doing your best. I know it. Even if it feels so so so hard. Sometimes when it feels super hard it's because we're trying exponentially hard. Maybe that part you don't feel right now, but truly, my friend, if you didn't care and didn't love them you wouldn't try and care and give so much.
See that guy? I love him. Just like you love your kids.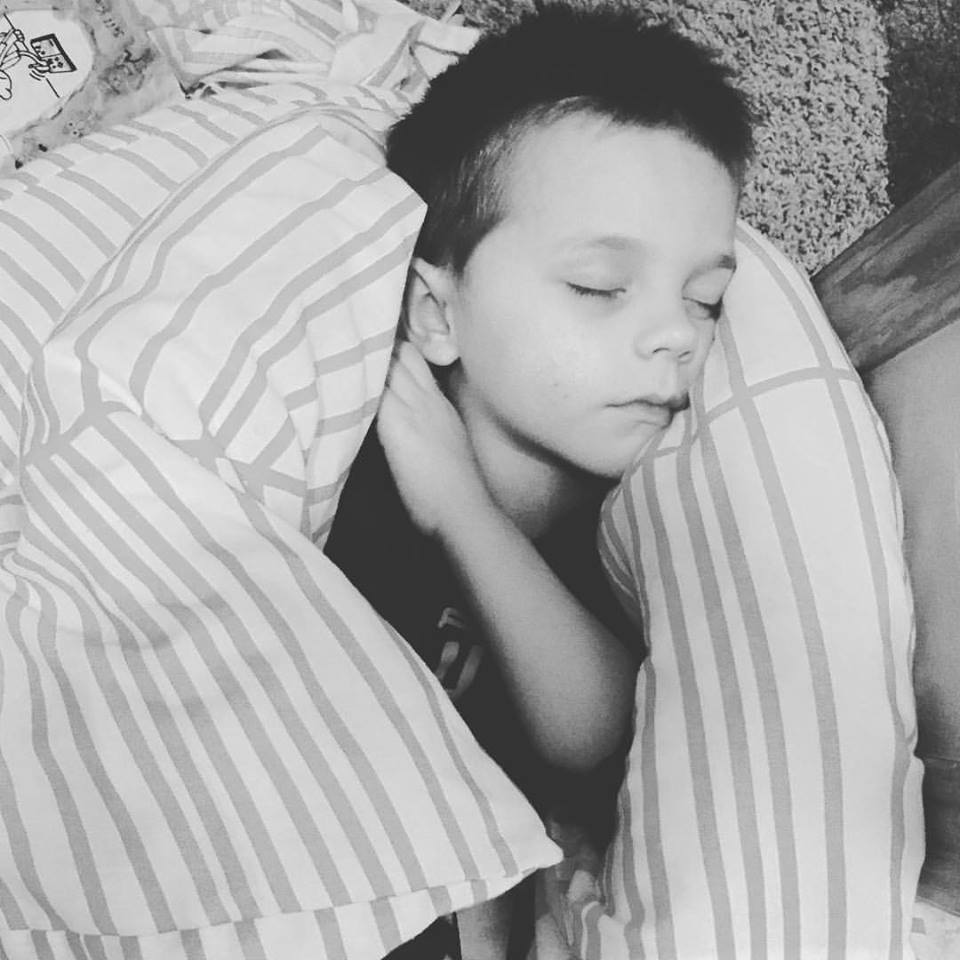 So maybe right now for you you too are racing in a frenzy and need a reminder that even if it isn't perfect – it's okay. It really will be okay.  It will.
And if you're in a spot that's really kind of hard right now – you know – I just want to tell you that first I'm sorry and second just some words of hope and friendship and encouragement. I'm not even sure if it helps to know that someone out there is thinking of you amidst a world of twinkling lights and carols, but I am. Because, I've been there, in the holidays where it feels as if the air has been sucked from my lungs and all I want to do is breathe and get through.
Cling to the little things.
The reason that you celebrate the holidays. Your traditions. Your family. Your beliefs. Those are the reasons to remember in it all.
My Samuel? He'll be good.
We've walked this road and I know the treatment – rest, priorities and action. It's the same for you and me. Rest, my friend and don't let the to-do drive you to the edge. Prioritize the importants – it's the little things that matter. And take action with what you can do. Let go of the rest and simply enjoy these days the best you can.
Merry Christmas, my friends.
~Rachel