We're talking about some rules tonight.
We're talking about being a happy mom. And it's not going to be about doing a whole bunch of stuff that is going to leave you sitting in the bathroom behind the door with tears in your eyes and the kids go crazy and you thinking I can't handle this and I've failed and all of that.
This is going to be about hope. For real. Some practical hope for all of us. Because we don't have time for sugar coated philosophy life stuff. We are moms. And we're on call 25 hours of our 24 days. And somedays it's 26, but thankfully those days are every 3.2 weeks so unless you're on that day we're just going to breathe.
Here are the rules.
1. We will not put ourselves on hold anymore. Don't even start reciting the to-do list. I get it. Mine is categorized by google and involves indexes, subsections and addendums. Here's the deal. That to-do list will not get shorter as motherhood progresses. It will just morph and get more busy and will also include teenage stuff. I don't want you to forget you in this journey. You can read 10 Things Happy Moms Don't do for more inspiration, but the truth is that until you get some time for you you simply will run empty. And eventually empty stops. So right now, yes now, I want you to write down, think of or tell a friend (or leave a comment here or on Facebook of one thing you're doing for you.) Thank you. You'll thank me later.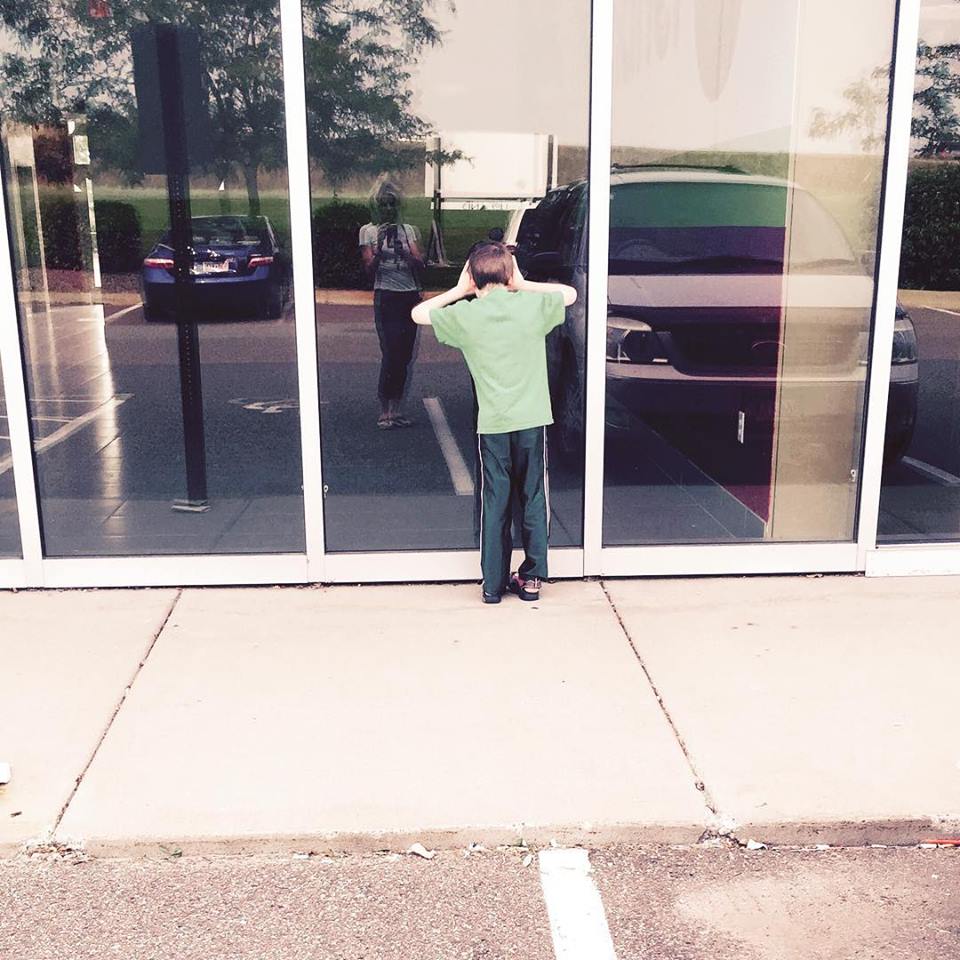 2. We will give ourselves grace. Now, a couple weeks ago someone asked me about this whole grace in motherhood thing and this is what it is – do not be so hard on yourself. Because the truth is this – you will mess up. Yep. You will. Just like me. If the bar is perfection or perfect kids or a house that looks like the dream house page on Pinterest then we are all setting ourselves up to fail. So none of that. Grace means being proud of you when it is pancakes or popcorn or cereal for dinner. It means knowing that if you are late for soccer or they can't find a cleat or the homework is lost that that is simply part of life. It means if the house is messy when your friend comes over then, well your house is messy and that's just real.
3. We will learn to like our kids. I know, silly, right? But seriously, we're going to work on liking them. We all get loving them – we love them and fight for them and worry about them – but sometimes those kids drive us crazy and we don't really like them in that moment. Yes, yes, I'll admit it. But, honestly, deep down you know what I'm talking about. It just takes someone to say it. But, we need to like our kids for their awesomeness. Maybe this means that everyday you take out a piece of paper and you write down something you like about your kids. Maybe it's the crazy tenacity that they have or how funny they are or the that they are silly.  But we're going to love and like them. Taking time to think about those sweet things brings happiness back because then when they're obstinate we have a list of everything we like that we can read behind the bathroom door as we count to ten.
4. We will not compare us, our kids and our lives to external variables. Don't laugh. I'm being real. And this is where you'll really need number three that grace thing because chances are you'll get stuck comparing just like I do. And sometimes it's not even comparing to others, but it's instead the comparing of your life to what you thought life should be like. But I'm telling you the truth, and if you're feeling tears well in your eyes you get it, comparing just chips away at the contentment and happiness in our lives. It can leave us empty and wondering what we did wrong versus looking at everything that we've done right.  So today, today I want you to focus on that – the awesome that you do every single day and to kick (or at least try) that comparison to the curb.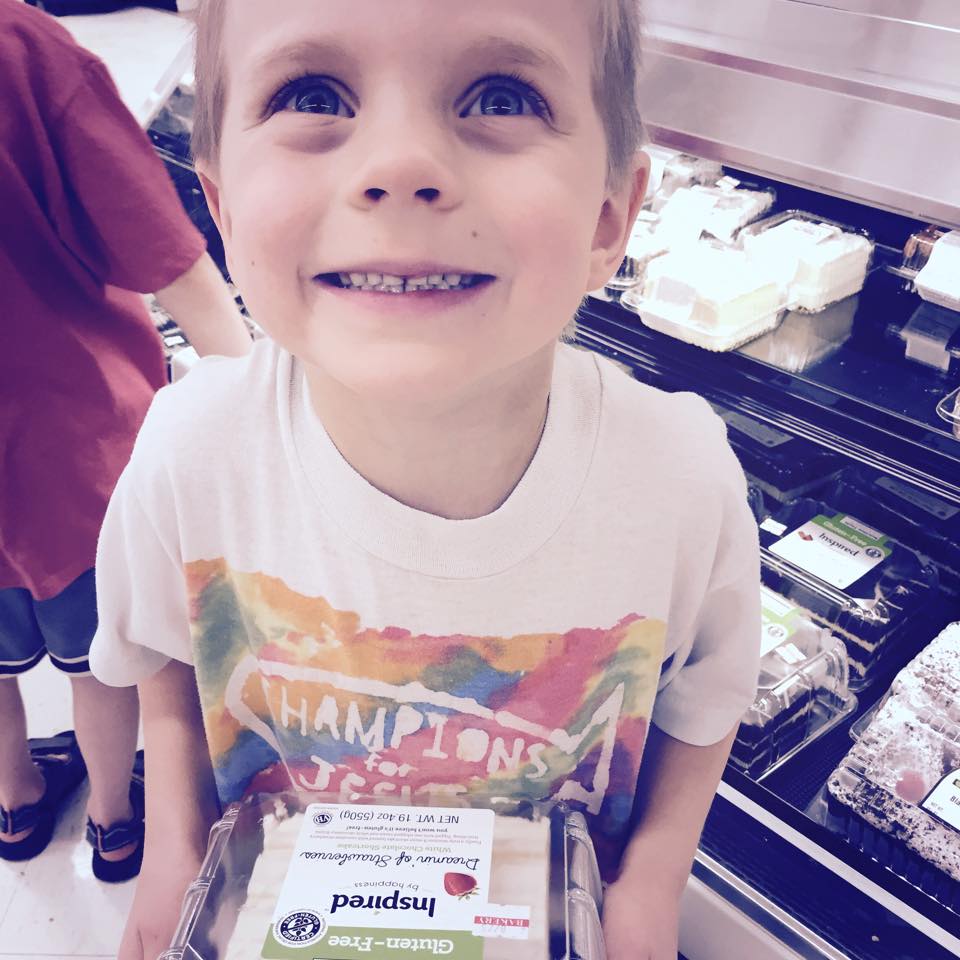 5. We will worry less. Not gone, because I don't know how one can get through motherhood and not worry, but we're going to work on worrying less. Sometimes our kids do things that we just cringe at and it's easy to worry what others think of us in that moment. That doesn't matter. What matters is that we're there for our kids and love them and care for them. Same with the worrying that we're messing up or that we missed stuff or that we should have responded better. Worry less, love more. You can do this.
6. We will simply work on being happy. Happiness for me is a choice. I had a friend say to me that I must like to live in overwhelm because I'm overwhelmed all the time. Talk about a knife in my gut, but honestly, and humbly, I think he was right. I kind of had adopted this overwhelmed identity – I'm a single mom and thus exponentially busy and how in the world can I be happy? Well, if that's my target, well, then I'm stuck. So I've decided to work on being happy. Yeah, you could call it the living the glass half full mentality, but I'm going to try. Maybe it's listing the things I'm thankful for or checking the negative a bit more often and seeing the good but that's the goal. That's what I want for you too.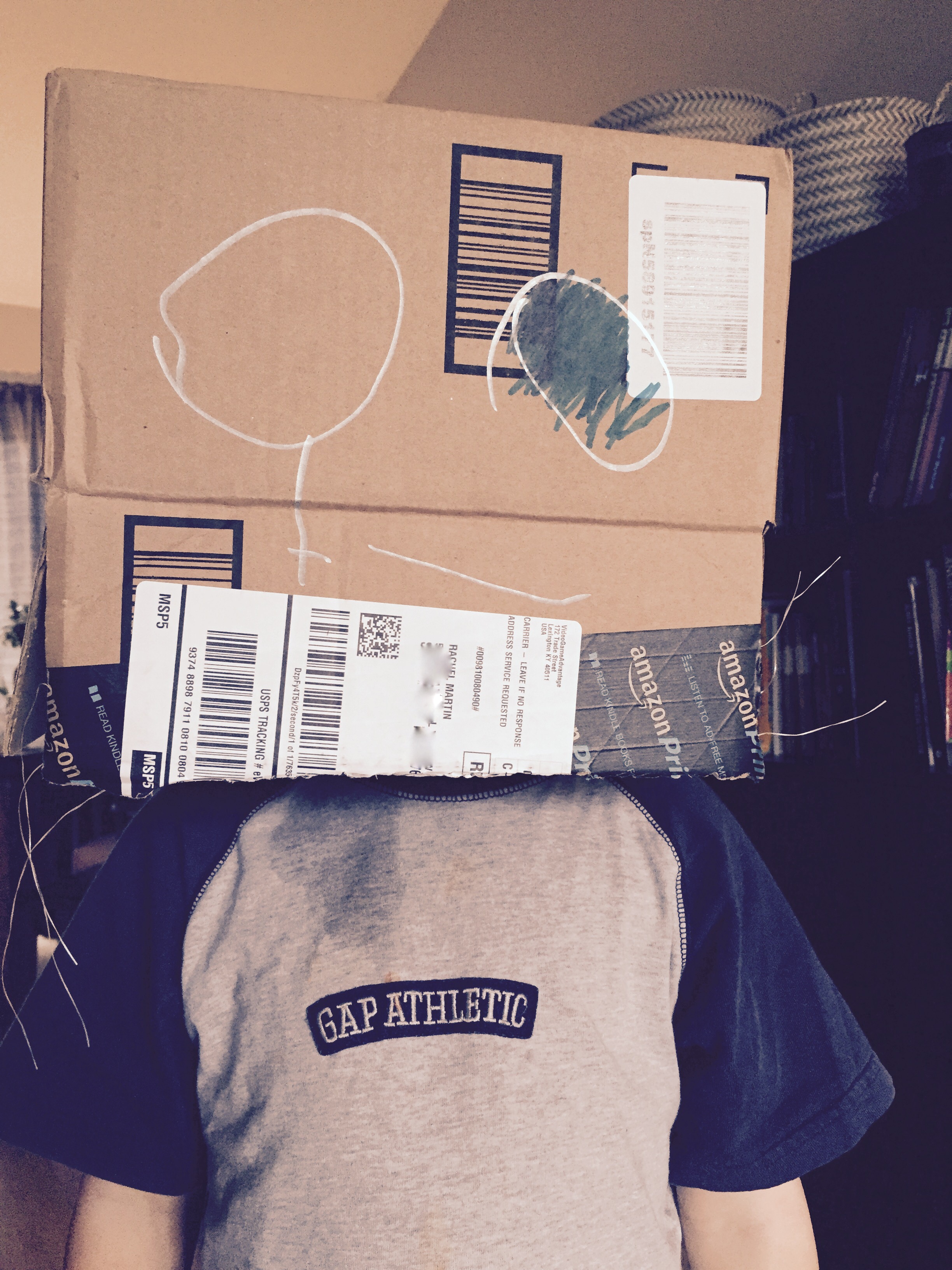 7. We will be okay with not being perfect. And sometimes that means saying that you've had a bad day. Sometimes it means saying that you've had a great day. Sometimes it means saying that you don't know what to do next. The more we put the cloak of perfectionism on ourselves the more stifling life and happiness becomes. Sometimes we just need to dance in the rain or jump in the pool with our clothes on or have ice cream for dinner just because we are living life. Living life. I had a friend whose daughter died unexpectedly this past week and when I think of that I realize how I don't want to live life with so many of the happy moments on hold until life is perfect. You have now. Read the extra book. Let yourself just be. Laugh. Embrace life. Let happy trump.
We can do this. And you know what? We'll never follow these rules perfectly. Just think of them as a guide. A trajectory. Happiness can be there.
Don't ever forget number one. That's the most important.
Don't forget you.
~Rachel
Read more Happy Mom Project Posts Here.
I forgot how to be the happy mom (almost 300k likes. I think I'm not alone here)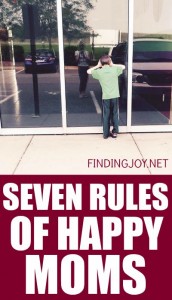 Looking to add it to your Happy Mom Pinterest Board? Because, lol, that's the board with real stuff. Like that it's okay to have mac and cheese for dinner two nights in a row. Okay three. Here's a pin for you.