Before I begin, I know there are books out there on this topic of ten percent. I happen to own a couple (10% Happier being one of them). I've always understood the principle and yet it hasn't been until recently that I've lived the principle. Maybe it's not so much as a principle, but for me, a lifestyle – a shift in my mindset.
I spent 2020 wondering what was going on and 2021 holding my breath waiting.
By the time this year came around I realized I no longer wanted to live in that waiting space, that holding of breath, that watching and not doing. Yet, 2020 taught me, and pretty much the whole world, that our foundation can change. Fast. We all were caught in this frenzy, in this still slow burn of what is happening while we waited to emerge stronger, better, or perhaps, back to a form of normal.
By the end of last year I realized that no matter all the different viewpoints on normal and what was going to happen that life would just be different. And, honestly, it's not a bad thing, because it means we adapt. In adaption there is always a shedding, a letting go, but without it, we couldn't become who we need to become.
So how does that relate to this 10% thing?
Well, once January rolled around I began to understand that I couldn't live life on hold anymore.
I think the whole world was starting to realize it.
We were in this frozen state and honestly, ready to thaw.
To emerge.
But I learned that I didn't want to emerge as I once was – perhaps a bit naive about time, certainly too comfortable in a normal that I believed couldn't be touched, and honestly, not really a ten percent more kind of gal.
I was good. You know the I'm fine kind of good.
I'm fine, I'm fine, I'm fine.
But I wasn't pushing myself as hard as I could. I wasn't resting when I needed to. I wasn't saying what needed to be said.
I was, in this strange way, settling in being okay.
Not that there is ANYTHING wrong with being okay. Let me just put that out there. I'm a writer who celebrates being the world's okayest runner and being okay with self because it is about self-love. After all, we are WAY TOO HARD on ourselves. But friends, truthfully, I was a bit soft with myself. I didn't have that fire in my belly, didn't have the urge to get the dust off. I just was.
Fine.
After 2020 and 2021 that was the last thing I wanted.
I emerged with this new vigor, this sense of wanting to be fully alive. To feel the sun on my face, to be the friend at the doorstep hugging, to do the hard things, to no longer deny self, to look at all of those things that were in the box of someday and to decide that I would make them today.
And that's the 10%.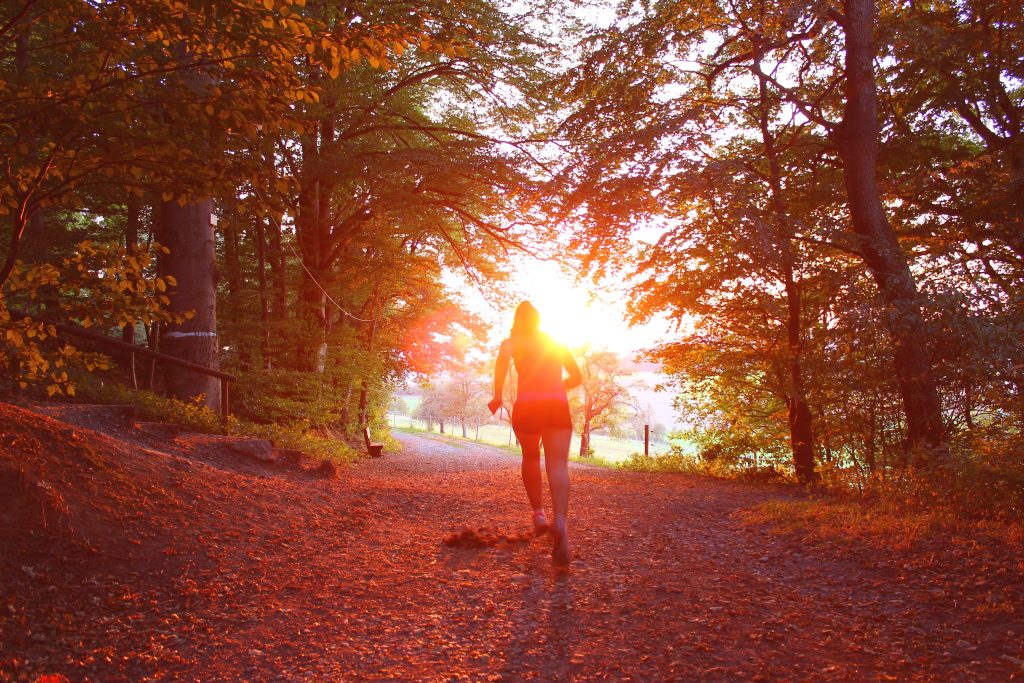 Let me explain it in my running analogy way. This year I aim to plan 899 miles (the distance from my driveway in Nashville to my parents in Minneapolis) and have blocked it out. Yes, something might happen that might make it not possible, but for now I'm planning this – and running.
A lot.
Which means, when it is nice outside I add extra. A tenth of a mile here, ten percent there. I ask myself, "Can you make it just to the next block? Another loop? What if you tried to run back to the lake and back again?" I push the ten percent. Just a bit more, run.
Instead of letting the uncomfortable stop me I've begun to look at it differently. The uncomfortable is a sign of progress, of change. And, the place where I feel uncomfortable is farther and farther from the start.
In other words, by pushing myself to do more, I've gotten stronger.
That strength has allowed me to actually feel a bit more alive.
Do you know why? It's because I've realized that I don't want to cut myself short anymore.
I don't want to live in fear.
I don't want to live in waiting for tomorrow.
I don't want to wait.
Listen, now listen, this goes to other areas of my life too – speaking up, taking breaks, fighting for my heart, finding boundaries and more. Ten percent isn't about pushing one's self to exhaustion.
It's actually about reclaiming one's self.
That's the hidden part. It doesn't feel that much in the moment but over time – it's huge.
When you begin to value that moment of rest – you'll find it on your calendar.
When you begin to value health – you'll change patterns.
When you begin to value your mindset – you'll create boundaries.
When you begin to value time – you'll challenge fear.
These involve us not settling for responses. It might mean sitting in the uncomfortable and being okay with it. The uncomfortable isn't bad – truly – it is a sign of growth, of change, of what needs to be seen.
So, my friend, this is the year of goals. This is the year of fighting for our vibrancy in life to return.
The thing about ten percent is that it doesn't mean you have to be perfect. It doesn't mean you have to know something from the start. It's just about trying just a bit more – it's about doing. It's about putting a goal on the schedule. It's about you seeing yourself and valuing – you. Not waiting.
This is YOUR year.
My challenge to you? What could you accomplish with this ten percent more approach?
You are worth it.
~Rachel
ps… I really think this was influenced by the idea that I don't know how many summers and falls and winters and springs and summers and again that I will get to live. It may sound morbid, but truthfully, the fragility of one's timeline is enough to spur most of us to action instead of watching. I don't want to get to the end of my days thinking, "Wow….I wish I had tried." I'd rather get there and be grateful – even with the stumbles and falls – that I took the risk. You know why? It means I didn't live in fear AND I valued my heart.