I have received hundreds of notes about my dress that I wore for my wedding last week. And friends, just like normal, there is a story to tell. You see, I had decided on a dress. Not that dress. A safe dress, an okay dress, honestly.
My oldest kids arrived two days before my wedding and asked me about it. I told them it was okay. And without missing a beat, they both said, "unacceptable" and we drove from the airport to Macys.
Once we were there we all started looking around and my oldest, Hannah, started pulling dresses that weren't in my normal "safe" selection of dresses. I pulled safer dresses. Nice, okay, but not spectacular. Not a dress that represented the bravery and courage of a life changed.
I tried on my dresses first.
All okay. Some I hated.
Then I tried on the second pile and loved them all. And then I tried on that floor length sequined dress. Not safe, not okay, but a dress that celebrates life. Celebrates movement forward.
A milestone in life dress.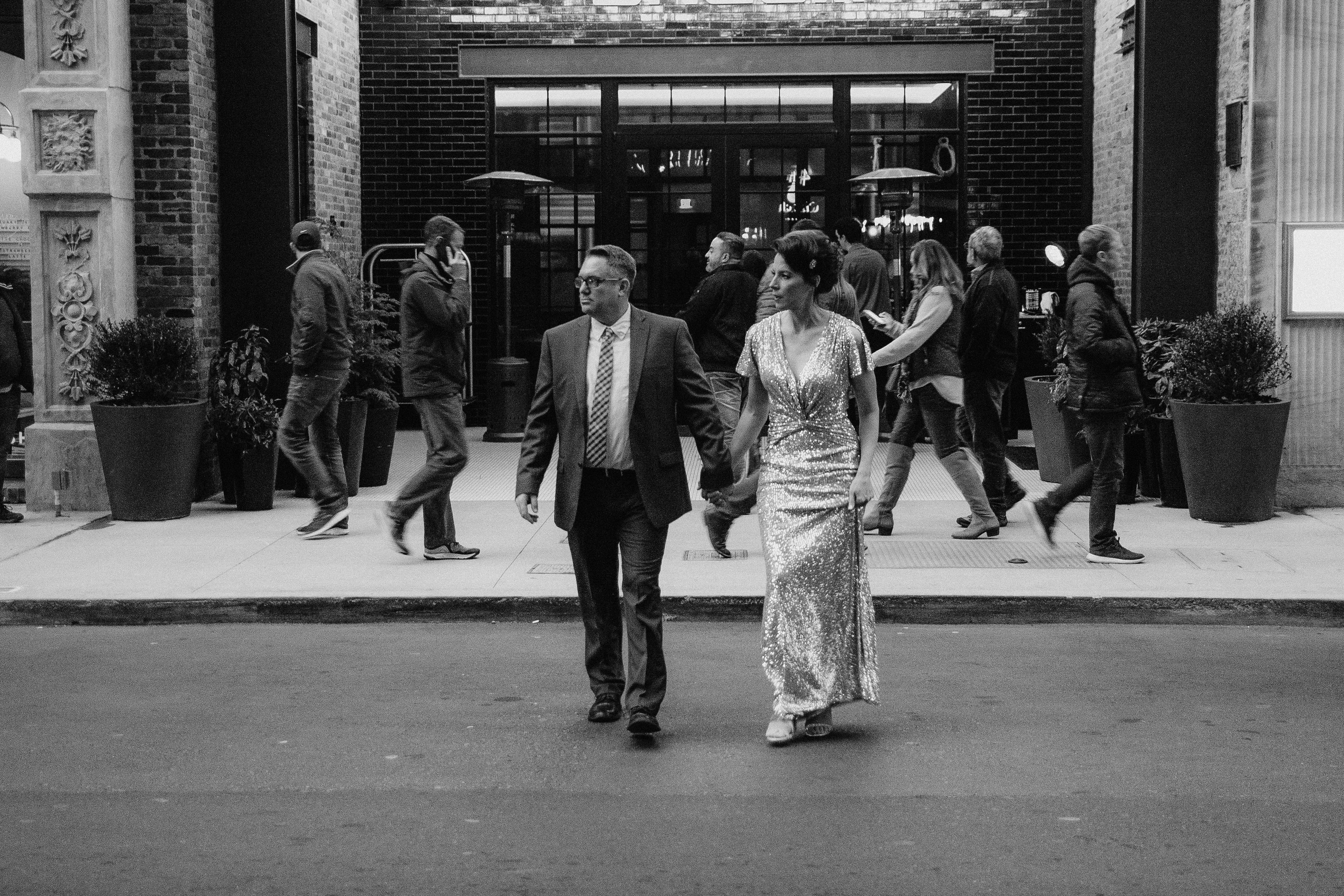 I couldn't stop smiling from the moment I saw.
It wasn't safe.
But my life wasn't safe and easy over the past eight years. I had experienced loss and in that loss I had moments of despairs and angst. My writing here reflected it – from my fears of failing to worrying that I was enough to the days when I had enough. Yet in it all, I kept on stepping forward, kept walking. I kept believing, kept hoping, kept going.
Moved to Tennessee.
Published a book.
Was on national television.
Bought a house.
Got married.
Healed my family.
And it didn't deserve okay.
Healing a family, coming to a place of happiness again is what I celebrate. And healing is never ever okay. It's spectacular.
So I bought the dress. And as I paid for it the sweet older woman who checked me out asked what it was for and my two oldest kids answered with delight that it was for my wedding. I told her it was on the 20th floor, downtown Nashville and it was my next chapter.
She looked at the dress, pointed to the traditional wedding dress section and said, "honey, this is a dress that is perfect for you at this point in life. You've done the other, now it is time to shine."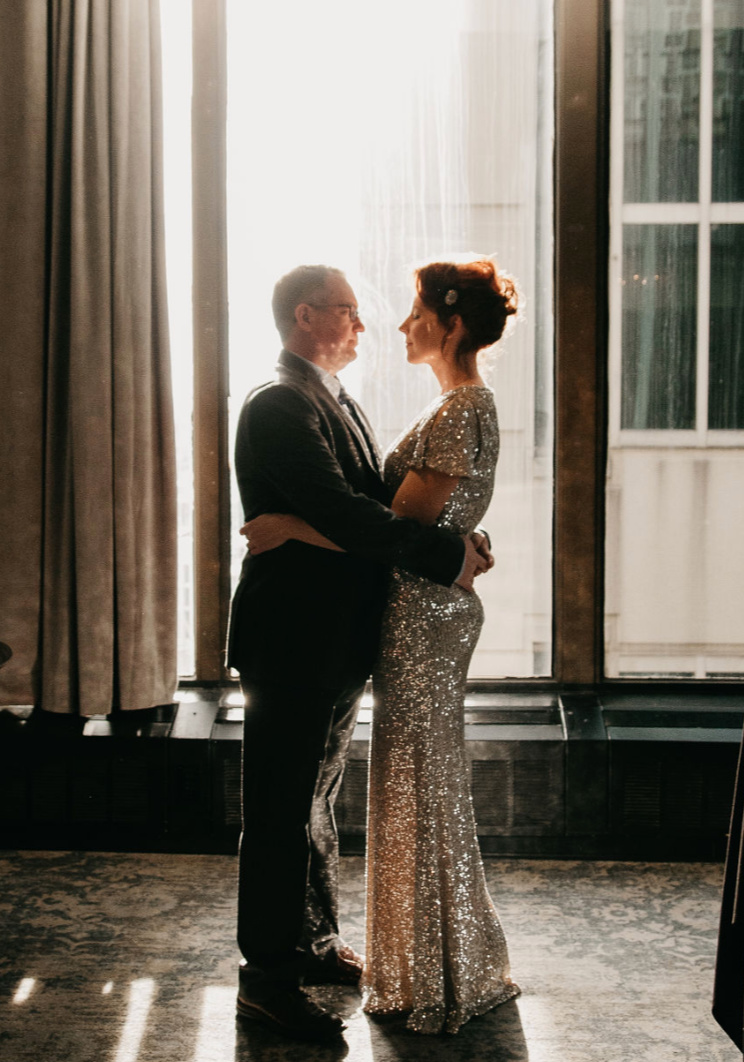 She didn't know my story. My posts about "shine, girl, shine" or any of it. After I paid, she came around and hugged me and told me to wear it with love and confidence.
My oldest took these pictures of us.
We were downtown Nashville and horns were honking and people stopped to watch and in the windows were faces pressed out watching. The dress caught the light and in each sparkle this bravery and fight of the last years turned into a glorious celebration.
It was magical.
Not safe, but risky and beautiful and brave and a celebration.
All because my own children pushed me out of my own acceptance of "just okay….."
Listen, I know that our culture says it's okay to be okay. Heck, even I write that. But sometimes we all need that friend, that push, to step outside of okay and into spectacular. It means that we accept it when people push us and we are willing to push others.
Don't settle for okay.
Life is too short to live every moment in the shadows.
Dare.
Risk.
Shine.
You are worth it.
Shine, girl, shine.
It's time.
~Rachel