This is me. #blushing
Scenario 1: Woman at Target looks at me with a strange look.
My Response Internally: What is it about me? Is it my hair? That Samuel's shoes don't match? Oh my. It's the Fruity Pebbles in the cart. She thinks I shop poorly. Is my zipper down? Why is she looking at me like this? It's the lack of coupons. I knew it.
Truth: She wasn't looking at me at all, but was instead trying to figure out when she should get to Starbucks and was squinting to see if the line got shorter. I was, in fact, in the way.
***
Scenario 2: The kids rooms look like an atomic bomb went off.
My Response Internally: They don't love me. If they loved me they would keep their rooms clean because they know how much I like having the toys all sorted into appropriately sized color coded boxes. In fact, they probably don't even think about me. They dumped it out because they just wanted to create more work and to see me get exasperated.
Truth: They're kids. They dumped toys out. End of story.
***
Scenario 3: I'm given a suggestion about making things better.
My Response Internally: I suck. I can't get anything done. I'm not doing enough work. I knew I didn't measure up. Why can't I do things right? What is wrong with me? I'm not appreciated.
Truth: It was just a suggestion to make life easier and my day more efficient.
***
See? That's me. Classic go-to-the-extremes over reactor who sorts the world in sometimes the most ridiculous ways.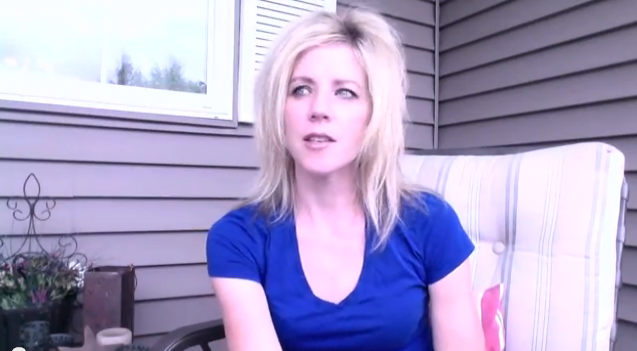 I think I might win the award for the world's biggest over reactor.
Oh, trust me, it's not the award that people are clamoring for. There is no Academy Award for the girl who can go to the worst assumption in under 32 seconds straight and in that time have gone through an entire life strategy, analyzed motivations of other people, and created not only a brilliant comeback response but also had my own eyes well with tears even when I attempted to will them not to.
Yes. That's me.
I don't know what it is about me. Emotions? The lack of sleep? The taking of things personally?
It's kind of frustrating at times.
Like I would love to go through life with this buffer zone around me, this filter warning me – words coming in that you might not like. She's going to look at you weird and it's not about you so just ignore it. Don't worry about that response – and on and on and on.
But, oh no, I'm an internalizer.
The classic over-reactor in me flips it to the extreme.
I become defensive. I apologize for my lack in things even when, honestly, I'm not really lacking. I will get mad when there's nothing to get mad about.
So instead of writing about how to change it I thought instead today, well today, today I would accept me for me. Maybe that's part of the issue, in a way. Maybe it's not as much overreacting but being a person that likes to keep things neutral, peace driven, and happy. Although, sometimes, I've realized, it's at the expense of me. So, yes, yes, yes…it's about determining balance – when to speak up and when to be quiet.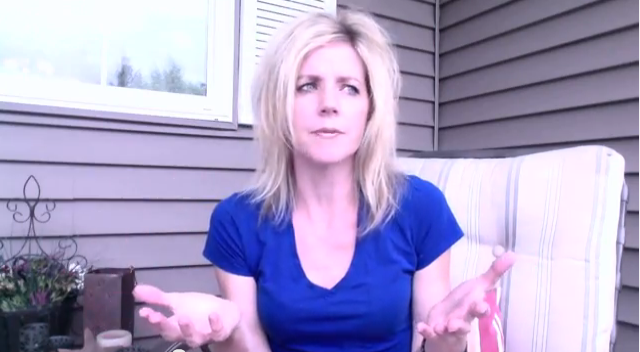 But truly, do you know what I realized? I over react because somehow I make things about me.
Yep. That's the issue.
So, I'm admitting it. I'm admitting it that sometimes I jump to extremes.
I wish I could change me.
But, here's the other part of this part of me – or anyone else that totally relates – the same part of me that tends to take things personally is also the part of me that feels life so incredibly deeply. I can cry at commercials. I love people fiercely. I will give and give and give. I tap into the emotion of life. I'm okay with running in the rain. Or dancing down the street. Talking to strangers on the plane. Helping others. Looking outside myself, making it not so much about me, but about serving others.
I don't want to lose that part.
I don't want to not feel empathy. Or to not want to encourage. Or to not try better. Or all of that. Sometimes I believe the parts of ourselves that frustrate us are also the parts of ourselves where are strengths are hidden as well. We just don't see that as clearly. Do I need to not over-react and jump to the worst case scenario and all of that as quickly? Yes. Always working on it. But, I've also learned to understand that sometimes it's not even always about me being negative – it's just me wanting to make a difference or thinking I didn't do enough. It's just learning and learning to love myself even with the flaws.
So I'm trying to find this balance.
This understanding and grace.
But more than that, I'm learning to love me for me.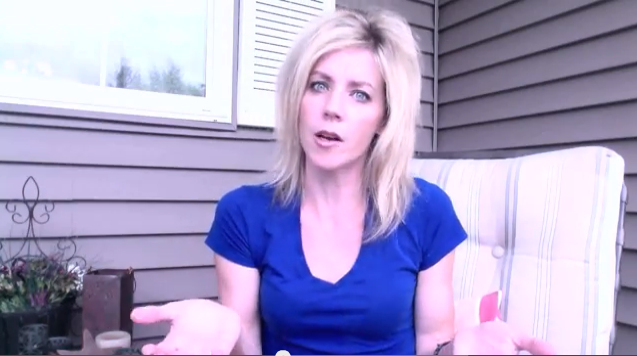 All of you over-reactors in the world I'm here to tell you that I can relate. I get it. Oh my word, do I get it. But, I'm also here to tell you to not feel shame about being the way you are. Maybe you just feel things.
It's okay.
From me to you.
And if you don't like this post I'll just take it personally and go in my room and cry.
Just kidding. Sorta.
~Rachel
Bottom line? Start to see the positive in yourself and the impact that you're making in this world.
Here's my video on Seeing the Positive in Yourself. It's important.