Many thanks to my brother Joel for this picture that he took from a recent trip to Ireland.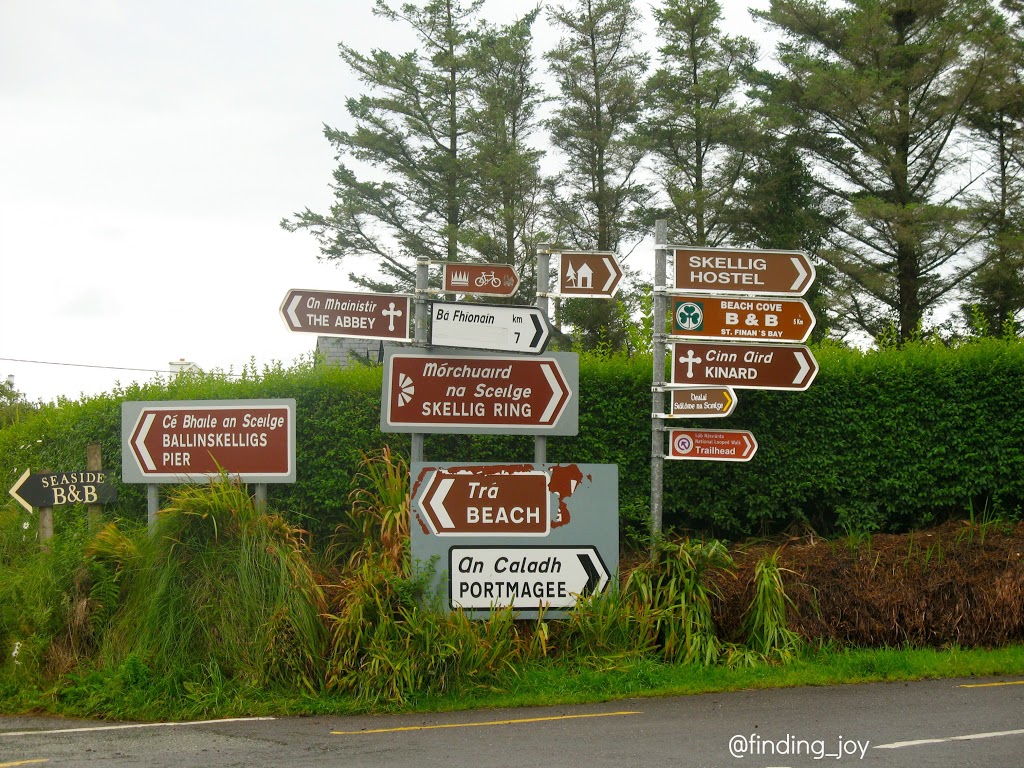 Looks like life, doesn't it?
Too many things to do, too many places to go, directions, decisions, lists, expectations, dreams, and the day to day wrapped into one spot, one moment in time. Often it's little things – the black shirt or the blue shirt. Peanut Butter and Jelly or Mac and Cheese for lunch. Brewed coffee or a quick trip to Starbucks. And other times, huge decisions – where to send the kids to school, if you move, or go back to work. But honestly, often, everyday can feel like that picture above. Too much on the plate – all leading to sometimes almost doing nothing. But often? Often everyday, the ins and outs, and normal things can leave you sitting there not knowing what to do next.
There's laundry, dishes, cleaning, reading to the kids, driving them to classes, your time, your work, your dreams, homework, phone calls, emails, facebook status, blocks to pick up, cars to clean out, food to prep, fights to stop, kids who whine, bills to pay, relationships to deal with, expectations, and just way too much to do. Especially this week – this week of Thanksgiving here in America – I see it – when I'm at Target or Costco or driving about. Busy, busy, busy, busy.
All of that busy can rob of joy and can leave behind anxiousness.
Do one thing.
I know, I've written that to you before, but I'm writing it to you again this morning. There are certain reminders that we all need, and I need it as well, and today? Today it is to choose. Do one thing. Then do the next thing. And the next. And the next. Make a decision. Stick with it. Don't give up. Keep going.
This picture? On my fridge. I look at it every single day.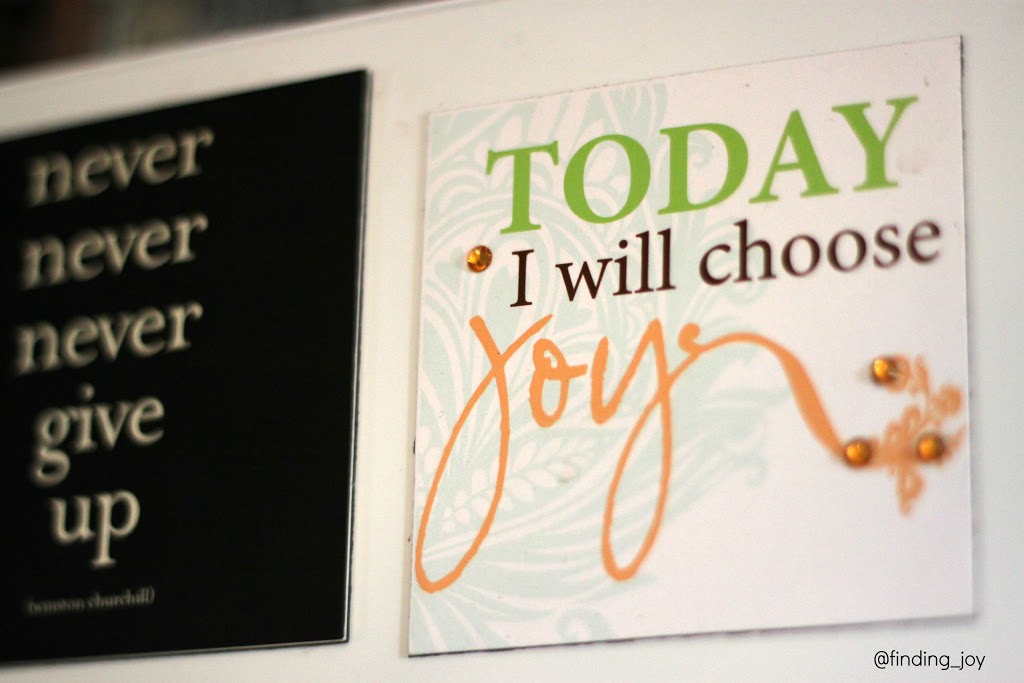 Put on your list, as the first thing, the idea of living choosing joy. When you adopt that strategy then every other item that is on your to-do list will go through the filter of joy. So when you're shopping and everyone is crabby and you're starting to get crabby and the cashier ahead of you is dealing with people who are less than patient you can choose to be joy to that person. Greet them, thank them, and be real.
It's the same with your family. Kids make messes. Kids test. Kids fight. Kids aren't perfect. Choose joy. Joy doesn't mean that you're faux happy – that's not real. Joy doesn't mean plastering a smile on your face when inside that's the last thing you feel. Honestly? Joy, to me, is living real. It's living awake, aware, and allowing one to be willing to allow the little moments, the little things, in life bless you. It makes those things, those times of simpleness, absolutely beautiful. I love you's from your two year old, sunrise, warm socks, a note from a friend from years ago, the sun streaming in through the curtains, holding hands, hot coffee, finished laundry, drawings taped to the wall – little gifts, joy, tucked into every single day. Life will simply keep moving and the little things will just pass by – look for them – practice gratitude.
Do your one thing, do it well, don't give up, and choose joy.
to subscribe by email – click HERE.
Images and original content are sole property of Rachel Martin and may not be used, copied or transmitted without prior written consent.