That's nice.
I mumble quick words to my eight year old, my Brennan, who had come to tell me one of his amazing stories. Again. His eyes, full of excitement, shot a questioning look at mine.
You're not really listening.
Oh, I am, it's neat.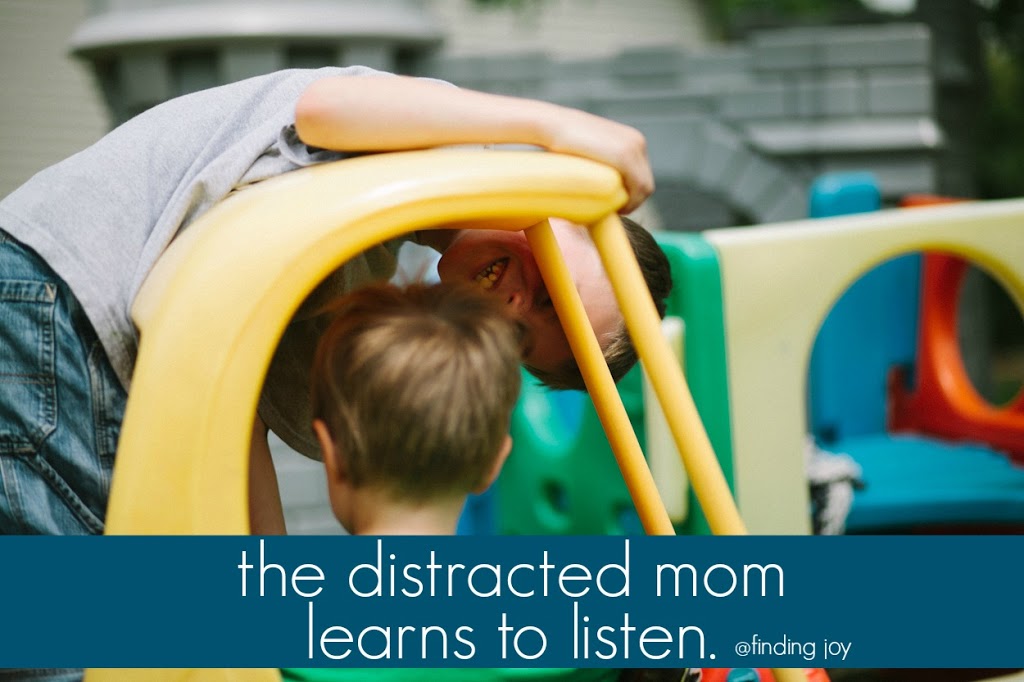 But, I'm not. I'm in my own world of agendas, doing the next things, and reading those endless supply of emails. So I didn't really listen. I did the half-kind of listen, the nod your head, and simply say
sure
 and
that's great
at the end.
And Brennan wasn't buying it.
He wanted the full listen. Where I close my little netbook – the email can wait – and I look at him and listen. Not forced, but rather a mom eager to hear about this story that he's been creating. The kind of listen that he deserves.
But, it's hard for me.
The distracted mom.
I'm stuck in such a cycle of moving forward and trying to keep everything balanced that stopping my initial agenda requires an intentional effort to refocus my focus. I could move on autodrive all day long racing from thing to thing to thing and brush aside the stories, creations, and simple play times.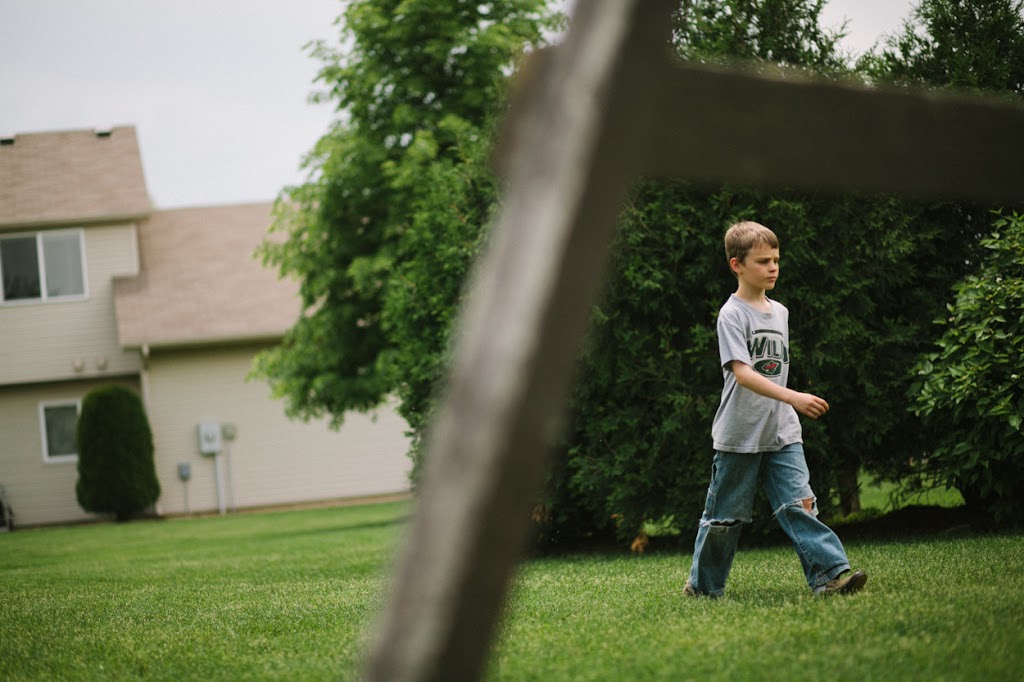 I shut the lid.
Tell me about this story, Brennan.
And I try to listen. When the thoughts of work, or the pile of dishes, or the spelling words he should be working on creep in, I remind myself over and over again redirect my thoughts to Brennan's story. I listened. Hard. Then he was done.
Thanks, mom.
He picked up his pencil and started writing his spelling words. His heart was full. The distracted mom was a focused mom and listened. She really really listened.
How I respond now has impact. If he, at eight, sees that I don't really want to hear his words, then what will happen when he's 13? I want him to know, I want my other children to know, that when they come to me that  I want to listen, I will pay attention, and I care about them and their hearts. That faith in who I am as a mom is cultivated now.
So I must close the netbook, put aside the agenda, and give of my time for just a bit.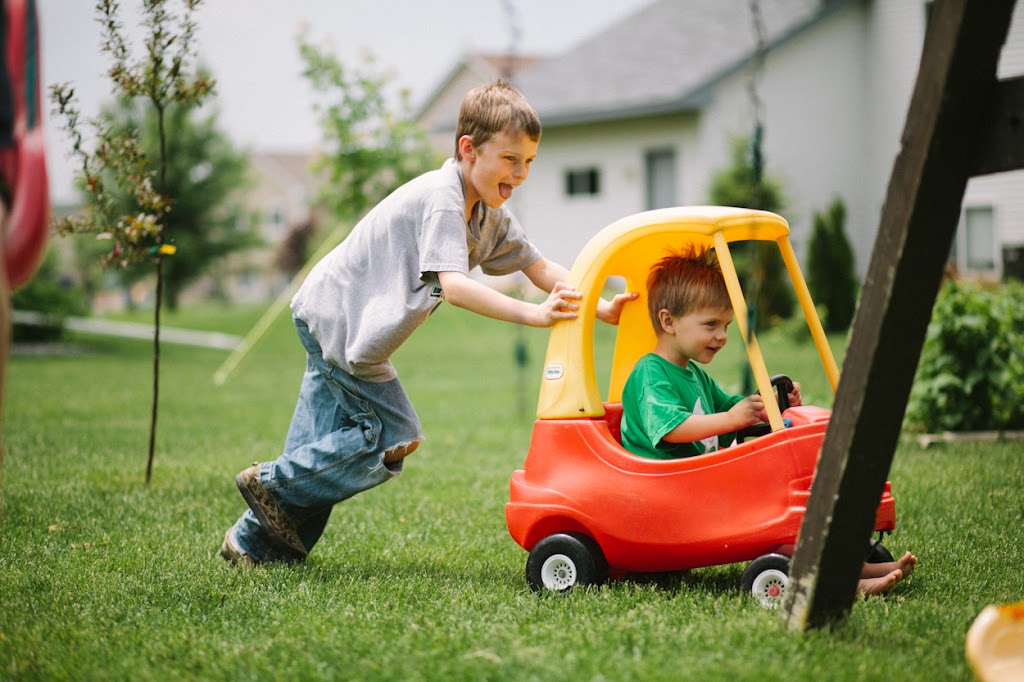 The listening mom.
So much better than the distracted mom.
It's baby steps.
Look for the moments. The little things.
You can do it.
~Rachel