You told me on my birthday you were sad you didn't get me a present when you handed me the card that you made for me. I could see it in your eyes – that worry, that fear that it wasn't enough. But listen. And listen closely – that card, sweet kids, meant more than any present in the entire world.
This is why: It was your time, your words, your heart on a piece of paper. But more than that, it was the nuances of our story that you captured. Details that I miss in the busy. I know you see the busy. Sometimes I worry you don't see the fun things, the little things that matter because I'm always telling you to do things – get up, do homework, clean your room, put away your clothes – and sometime I fear I'm not telling you how much you matter and how great you really are. 
Yet, your words showed what mattered to you. They showed me what you see and what you want me to remember.
Not the big things, but those little moments that we share as a family. The way we laugh at silly things or a dance in the kitchen or the smoothies that I make at night. And even the things I get after you for – like jumping from the couch to the coffee table – you made into something that is wonderful and real. Sometimes I forget the power of the simple, and yet you remind me.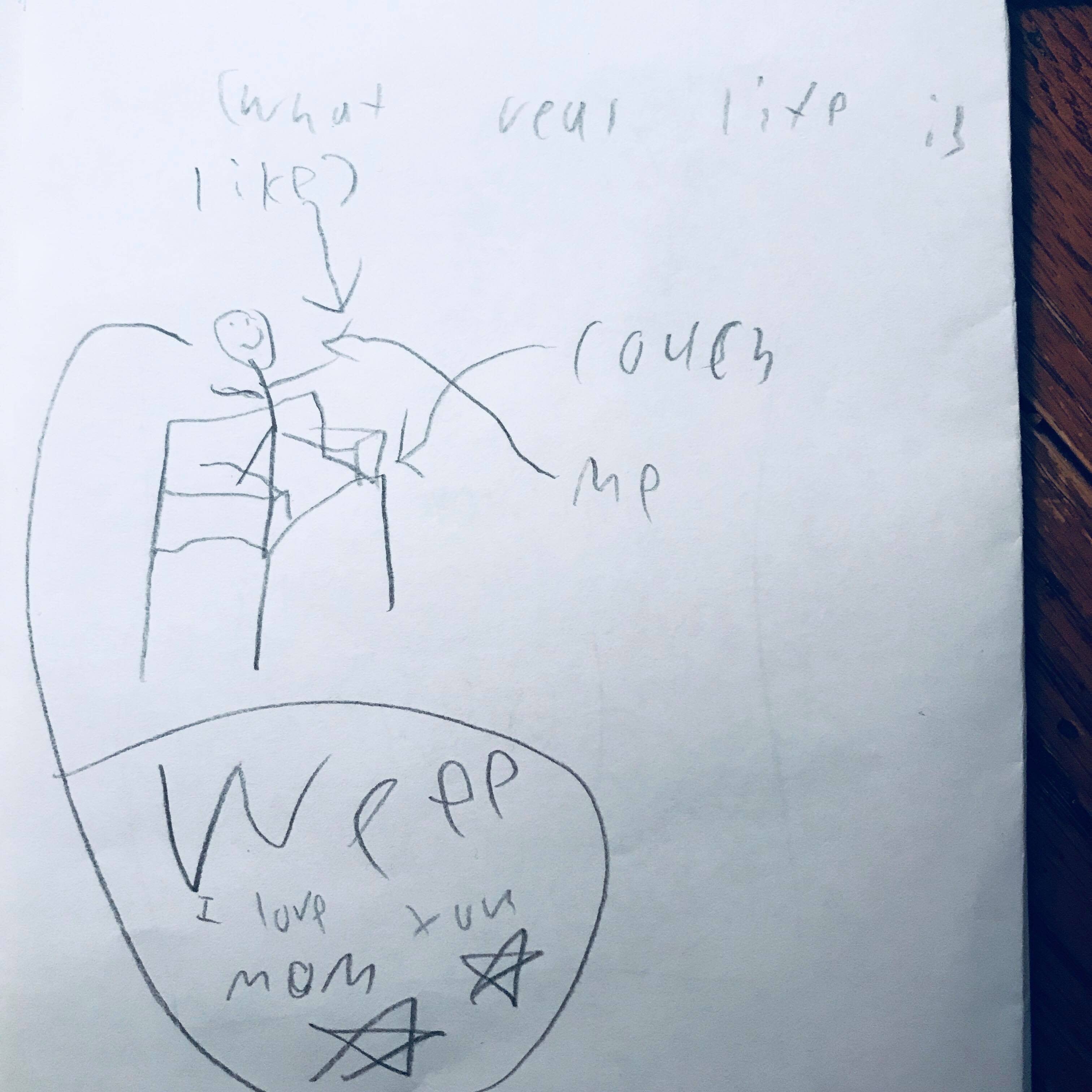 You see, I don't need you to be perfect.
I don't need perfect presents or perfect grades or perfect rooms or perfect lives.
I just need you to be you. 
I just need you to love and try.
I just need you to be kind.
I just need you to embrace your wonderful parts.
I just need you to live with joy.
You will hear so many things about life. You'll be told that you need to do this and that. You'll be measured on success and fails. You'll find love and heartache. You'll face expectations and realities. But if you can keep on seeing the small, the little things, the beauty in normal than you will live an extraordinary life.
That is because you will make the ordinary extraordinary.
So don't apologize for not buying me something. Instead, you gave me the sweetest gift of all – you reminded me of the value of trying, loving and being a family.
Look for the little things in your friendships. Appreciate each other for who they are, not what they can buy.
~original words by Rachel Marie Martin