This is a guest post by my dear dear friend Rachel Macy Stafford. Be blessed friends.
When my daughter Natalie was in grade school, I had an experience that helped me see – in a moment of shocking clarity – that I was creating a home where my children were growing up afraid—afraid to make mistakes, afraid to take risks, afraid to be themselves, afraid of me. When I saw the damage I was inflicting, I made a life-changing decision to figure out how to alter my behavior, no matter what it took.
Through many small steps, brave introspection, and healing self-talk, I was able change the environment in my home and communicate with my children in ways that helped them thrive. My parents were the ones who noticed and articulated the profound change in a way I'll never forget.  
My daughter, Natalie, had begun spending her mornings in the backyard before school. One day I looked out and saw a little garden right there in the middle of the yard. I watched as she lovingly tended to her miniature plot. Her joyful smile made me take pause. The peace on her face was tangible. Since my dad was a gardener at his home in Florida, I took a picture and emailed it to my parents.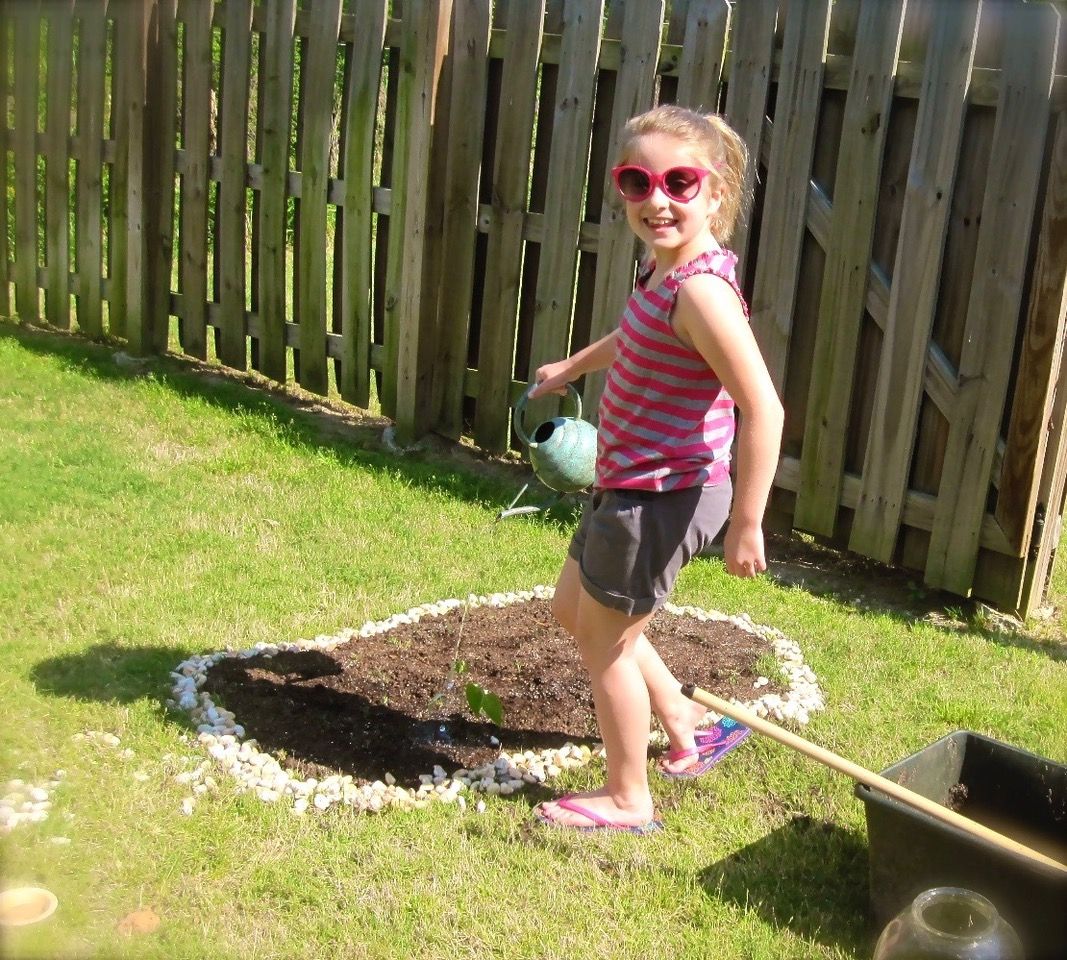 Nothing could have prepared me for the reply I received. My parents wrote: 
"Thank you for this precious picture of our beautiful granddaughter. Over the last two years, we have seen a tremendous change in her. We no longer see a scared look in her eyes; she is less fearful about you being upset or impatient with her. She is much happier and more relaxed. She is thriving and growing into a content, creative, and nurturing person. We know for a fact the changes we see in her coincide with the changes we have also seen in you." 
I covered my mouth to muffle the sobs; results of my determined choice to take small steps to change my behavior were showing up – in my child.
With some time and perspective, I could look back and see that when I was struggling to breathe beneath the weight of 'not enough,' my child was too. 
My daughter had absorbed my tension. 
She had absorbed my frustration. 
She had absorbed my anxiety. 
She had absorbed my unhappiness. 
And as my negative emotions filtered down to her, they impacted her ability to grow, thrive, and blossom. 
I didn't realize it at the time, but I know this now:
Our children are our garden. They absorb our stress, just as they absorb our peace. They absorb our negativity just as they absorb our joy. And we have the power to control what they absorb, but first, we must tend to ourselves. For me, it started with the determined choice to recognize when I was putting too much pressure on myself, and to begin to practice healing self-talk.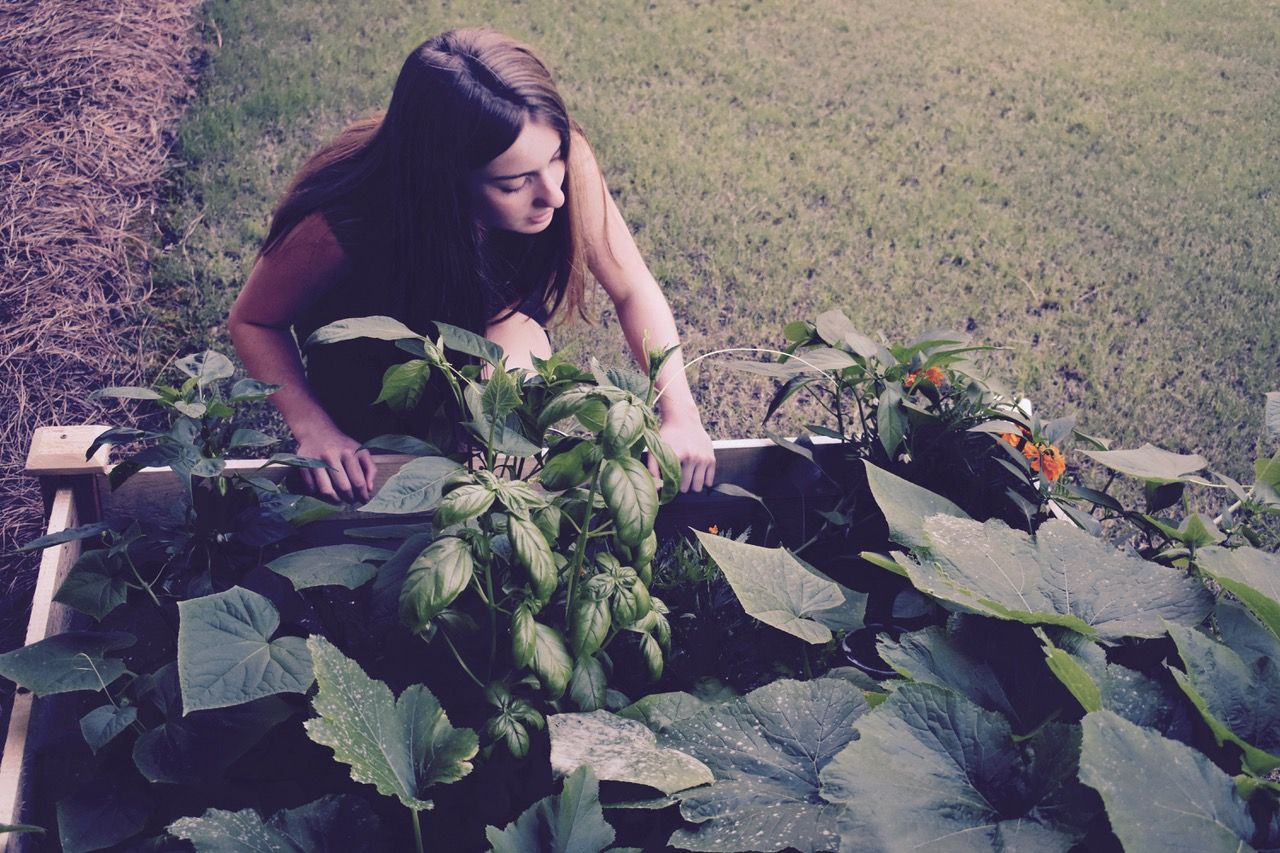 It sounded very much like this: 
Dear one, you have feelings. They are real. They are worth listening to and acknowledging.  
You have limits. They are real. They are necessary to keep in place as a means of valuing your time and honoring your health.
You have dreams. They are real. You are worthy of time to pursue what makes your heart come alive. 
You have needs. They are real. You deserve affection, rest, sustenance, and grace. 
Perhaps you forgot you have feelings. Perhaps you forgot you have limits. Perhaps you forgot that you deserve love and care just like anyone else. Perhaps you forgot that it is necessary to look after YOU.  
It's okay; I forget too.  
But today, let's look after ourselves just as we do our loved ones. Perhaps we can make it a habit. 
Even the one who holds up the world needs a reprieve.
Even the one who doles out the love needs replenished.
Even the best fall down sometimes.
And we'll never find out just how much we can grow and flourish until we take time to tend to what is most precious. 
Lately, I've gotten a glimpse at what can result when make a life of tending to what's most important. Natalie is sixteen years old now. When her school closed due to the pandemic, she started a garden just like she did when she was small. After doing two hours of online studies, she tends to her zucchini, strawberries, bell peppers, and tomatoes. Despite the pressure-filled messages of the world, Natalie knows taking a breather won't take her out of the race. She knows the vital importance of listening to her heart when she is worried and stressed. She knows her path to worthiness is her own—and she is forging it for herself and blossoming in her own time.  
What is your heart indicating it needs today, dear one? How will you tend to it? Change begins with one small step to live love. Begin with yourself. 
*****
In her newest book, LIVE LOVE NOW, Rachel Macy Stafford does what she does best: she lovingly encourages, guides, and challenges us to be better than we've been. Through raw stories, hopeful reflections, and tangible tools, Rachel reminds us that simple changes yield positive results. Live love and revive your heart while making your home a healthier, happier place. Preorder now and receive $40 worth of bonus gifts including Rachel's 21-day self-care audio series and tools for connection. Click here to preorder and claim your gifts.