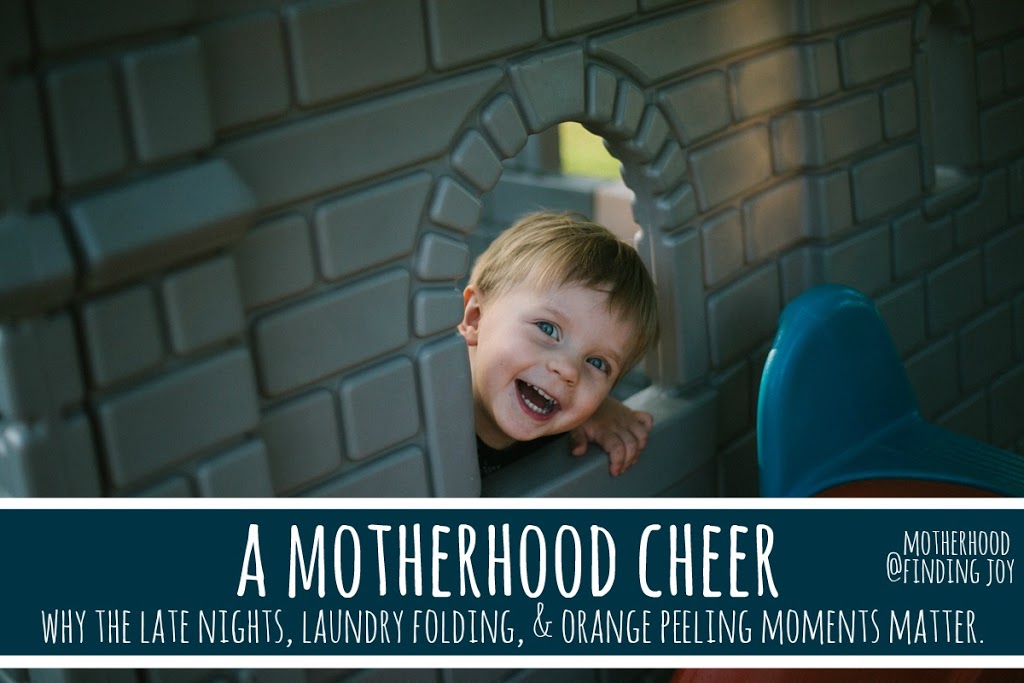 I pushed my hair up out of my face, wishing I could find that elusive pony tail holder, and wandered into the kitchen getting ready to make that first cup of
brain clearing wake up now
coffee. It was just after six, and my Elijah was already awake as I think he wakes up at the very first sign of light. He's the one that decides that when he gets up that everyone should be up. He'll start talking loudly and wandering around making noise – he doesn't know about the
move like a ninja trick
that us moms know about in the wee hours of the morning.  The dishes were behind again (I think I need two dishwashers), the prospect of snow in the forecast, and I was already getting bombarded with the mom cries.
Mom. Mom. Mom. MOM.
Brew coffee, brew. That was my cry.
That three minute Keurig Coffee Maker was feeling like it was taking about twenty minutes. As I stared at that red mini machine that I purchased for a deal after Christmas at Kohl's several years ago I thought about the list of everything to do on my list today. Laundry. Math. Taking the recycling out (yeah, it's on the list). Reading. Really, everyday, ordinary things that I've got on the list. And then there was the other stuff. Coffee date. Write two thousand words for my book. Finally move the bag of donate clothes from the door by the garage to the pile in the garage and actually call to have someone pick it up. That last step is often the hardest.
Mom. Mom. MOM.
I am literally a foot away from Elijah. I'm talking he's so close to me that I could start to count the hairs on that cute little head of his that often doesn't look as cute at 6:11 am. Sweet, early to rise, boy.
MOM. Can I play the ipod?
Here we go. Big pre-coffee sigh from me.
No, Elijah, it's morning right now and we don't play media in the morning.
And with that he crumpled to the floor and the day began. Before that three minute coffee was even brewed and my creamer added.
It's not too glamorous at times.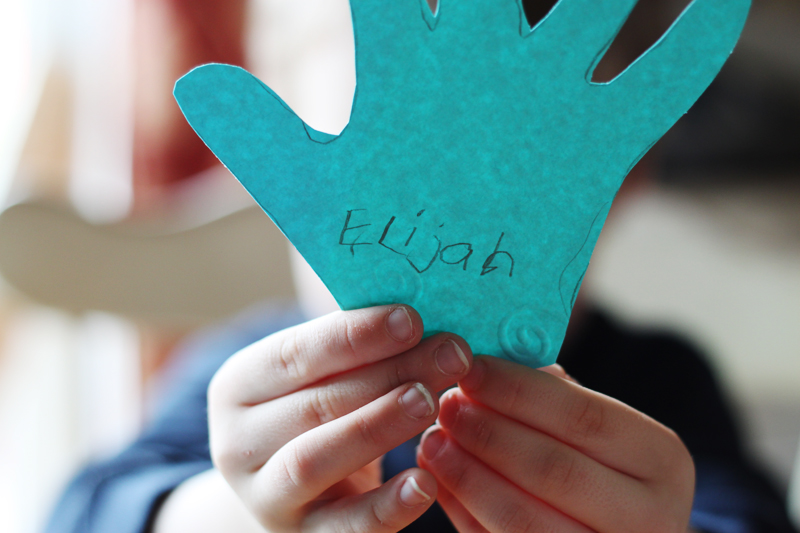 The ordinary beauty days are often covered under layers of to-do lists, mom cries, wiping up of spilled milks, expectations, not met expectations, and the desperate quest to find a pony tail to get that unruly hair back. Or, maybe that's just me. But, I don't think so. In fact, as I've been working on writing my book I've come to  the realization that often times we feel very much alone in the motherhood journey and yet sometimes we don't really talk about the tough parts.
Like getting really frustrated when they keep asking for an orange and you've said no a dozen times and all of a sudden you have a child throwing a tantrum in the kitchen. Over an orange. Or how sometimes you secretly wish for just 36 seconds where you don't have any noise at all. Or that sometimes, and I love doing this, instead of putting the clothes in the dryer because you missed the time to switch it, you simply run the wash load again to buy yourself just a bit more time before the folding and putting away begins.
Motherhood is hard in the midst of the beautiful.
Actually, let's reverse that – motherhood is beautiful in the midst of the hard.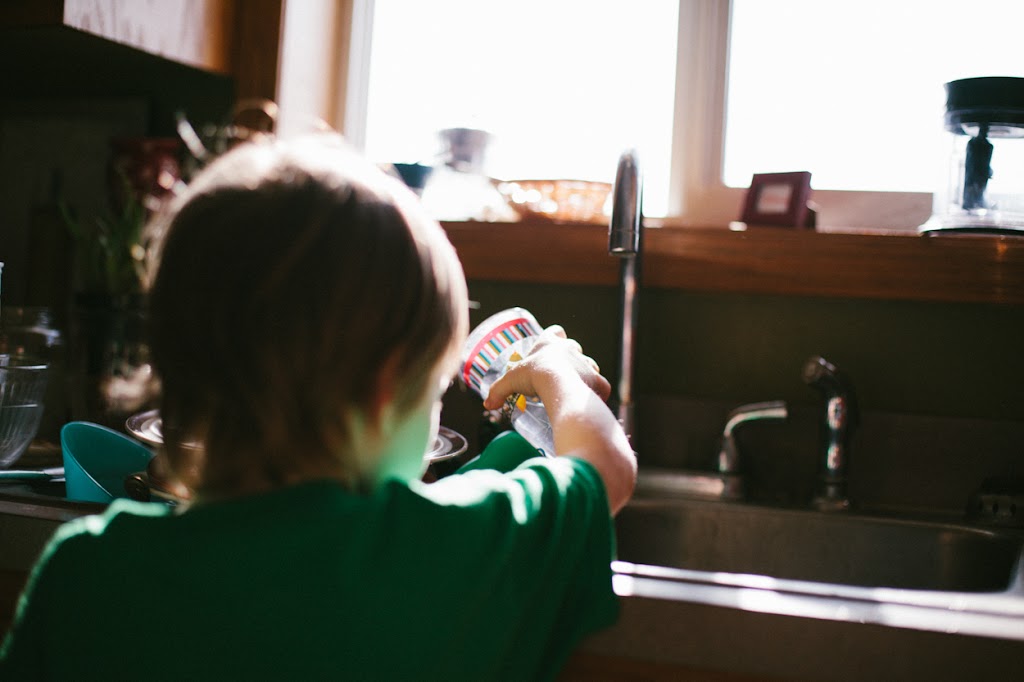 We still have to work – we work at home, we work away from home, we work in the home. And we still have to deal with crumpling to the floor five year olds over not getting an orange or playing the ipod. And we still have all the things that we love to do and it's this balance of trying to accomplish it all within a world full of expecations, measure ups, and make sure you do this as well.
Sometimes I feel like I want to crumple to the floor too.
And sometimes I feel like I want to pin that superhero motherhood cape on my back and run down the street to the park and scream that today was an awesome and amazing day. Because those happen as well. But most days, most days are just those kind of days where we're dealing with the dominoes falling and people upset about oranges, and kids fighting over who had the red lego with the flame on the side first, and tantrums on the floor, and knock knock jokes repeated, and no one wanting to do math facts, and you waiting for your coffee (or tea) to brew.
And then every once in a while you get a glimpse of how extraordinary what you are doing when you count to ten and wait for the coffee to brew and peel the 321nd orange in your motherhood days truly is. You get that moment of stepping back and seeing you, seeing you give of your heart – bit by bit by bit – to these little people whose lives will forever be changed by you. Someday you'll remember how you sat on the couch and helped with a crossword and tried to figure out the words with your nine year old for cashews and almonds without giving the answer. You'll remember how you sat up at 2 am and rocked your three year old back to sleep after they had a bad dream. You'll remember.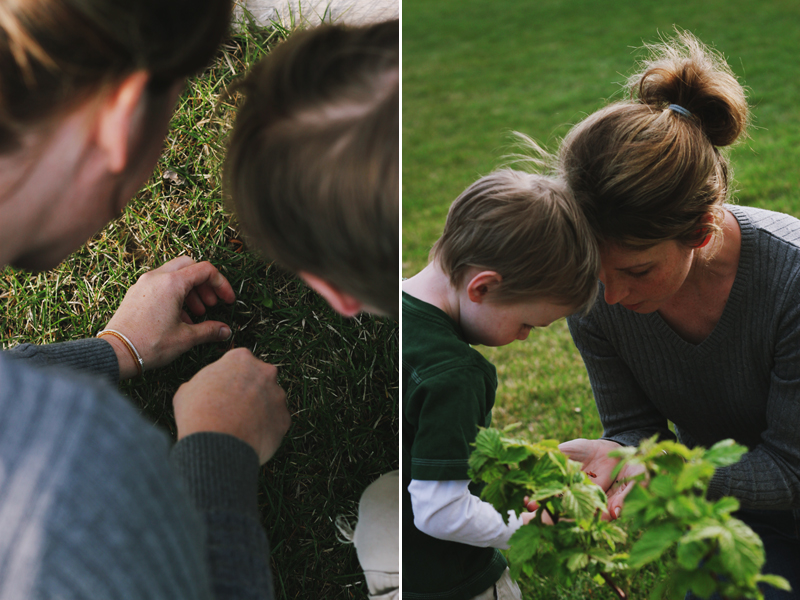 But you might not see it now. You might not see the extraordinary in the ordinary that you do everyday. And that is normal. That is okay. You and I are in the midst of the journey. In the part of motherhood that is very much the hardest – where the finish line (which sometimes we wish wouldn't come so fast) isn't visible and there are a bunch of roads to climb and it's work and we're having to herd many along with us.
It's amazing what mothers do. It's amazing what you do.
So today, today I lift my cup of three minutes brewed coffee from my Keurig and I toast you, the amazing mother.  I celebrate motherhood and in celebrating it I celebrate you.
Don't tell me all the times you didn't answer right, do it right, or where you wish you had done it different. I have those as well. But those don't define the extraordinary. Those are just bumps, bends in the road. It's the journey put together, the days woven together with tantrums over oranges and sweet moments of holding hands while walking that make a life.
Coffee mugs in the air. To motherhood and all of the beauty in the midst of ordinary.
Amazing.
Now, I'm off to peel another orange…and remember that cheer.
Images and original content are sole property of Rachel Martin and may not be used, copied or transmitted without prior written consent.