Today I was the mom in the kindergarten line with the kindergartener throwing the major fit and crying as they peeled him off of me at 7:32 am.
Today I was the mom tucking the tears back in her eyes while I turned around and told them thank you and they said we'll call you if needed as I was trying to ignore all the other people around and cars full of kids and what they might think of my ninja fighter and Houdini-like escaper of a son.
Today I was the mom that called the primary school at 8:41 am on her way to Starbucks (at the advice of two friends) because I couldn't stop worrying who breathed a sigh of relief when they told me he was happy and playing.
Today I was the mom that felt like a failure and forgot moments like these.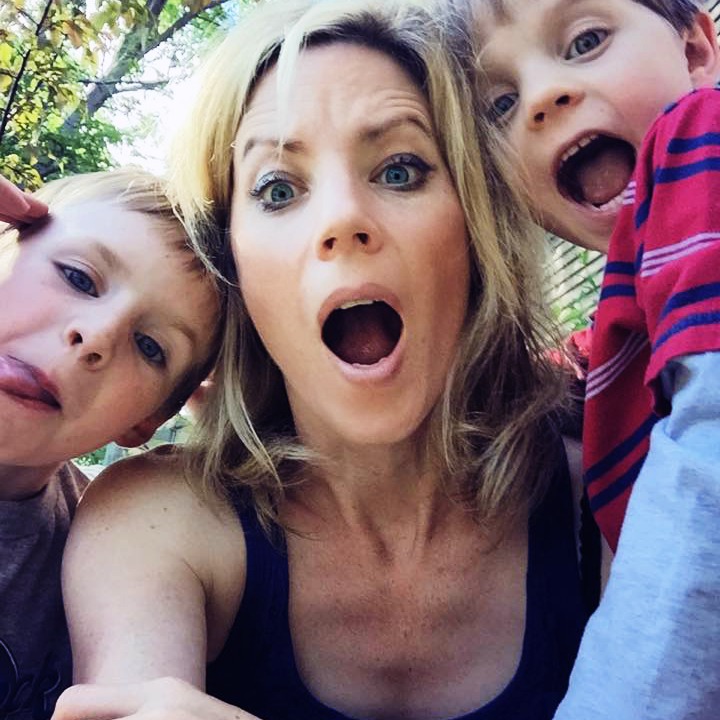 Today I was the mom that dumped her whole morning story on the baristas at her Starbucks who looked at her and loved her in her crazy state and made her macchiato with love and simply smiled.
Today I was the mom that managed work and cleaning and phone calls and doctor appointment scheduling and forgot to eat lunch until 1:23 pm and then lunch was some crackers and protein shake.
Today I was the mom.
The mom who so didn't have it all together. The mom in black yoga pants and a tee shirt sans make-up in the pick up line mom. The mom who knew she totally didn't have it together but just kept on pushing. The mom so thankful for everyone at that primary school who loved her son even when he was quite unloveable (can we just all collectively thank those teachers – we need good in this world). The mom who lost the sheet of paper explaining what to do for birthdays for her almost ten year old. The mom who managed to get the dishwasher loaded and running and remembered to move the wet clothes from the washer to the dryer before she had to rerun them.
Sometimes the definition of mom gets confused, I think.
Sometimes the mom gets those little words of just in front of it and it mars the real deep value of what we do. Because as all of you know – kids screaming for you and you letting go makes the tears fall. Hard. Because mine fell.
There is no just in that ever.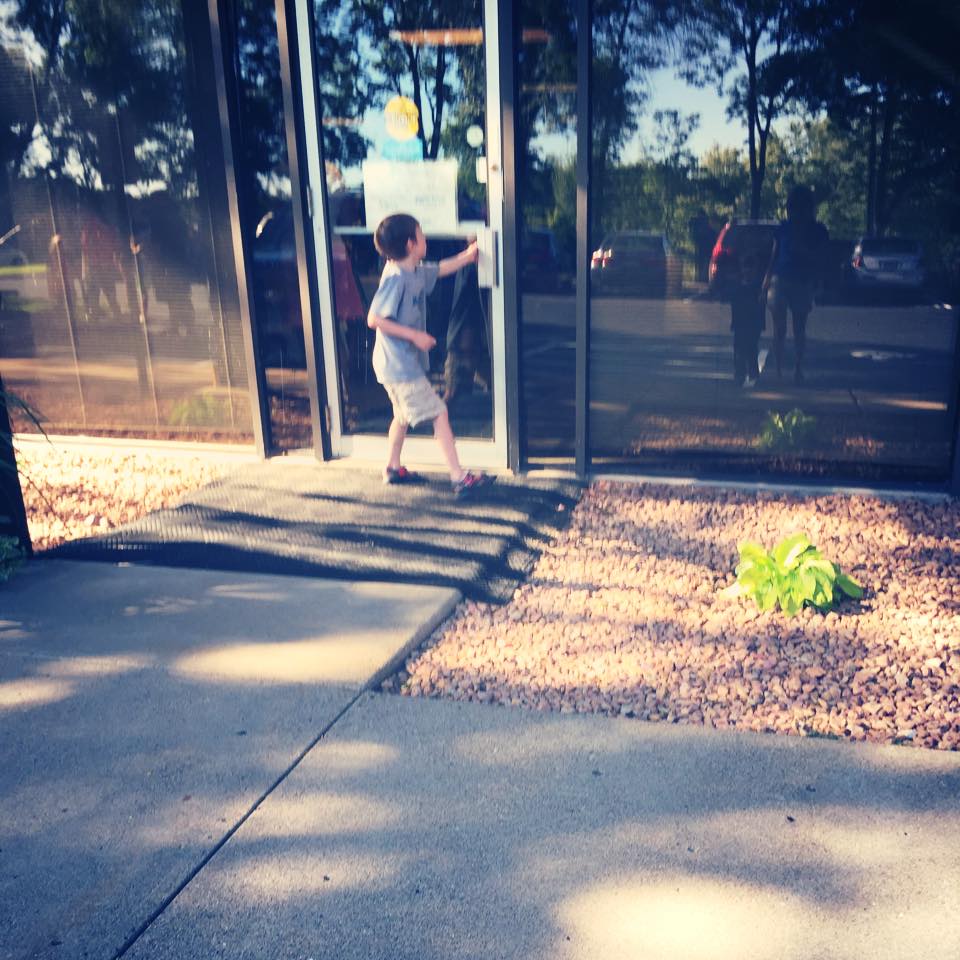 There really isn't that ever in front of anything us moms do.
In fact, I was totally mom enough in that moment. I was enough. I did what I had to do and realized my need for others and I let the tears fall. And I didn't walk to the car in shame either. I walked to car with my head held high because I was the mom in that moment.
I loved him.
Oh friends, I so so love him. And having them tear him from my arms was the worst.
But I did it. Because I love him.
You love your kids too.
You love them in the good and crazy and sleepless nights. And sometimes when the day ends you'll look at the list of what you've done and you'll see a whole lot of empty boxes waiting for checks and you'll look at the battles and slammed doors and the I hate you's and the boxed mac and cheese for dinner and if you're like me you'll look at yourself as falling short.
I was the mom that didn't fall short even though it felt like I fell flat on my face.
And, friend, again, that's you too.
There's no falling short when you give. There's no qualifier of just in front of staying up all night and getting a preschooler to school with matching shoes. There's no minimizing of everything that you have to balance and do and get ready.
You are the mom.
A hero. A caregiver. A rocker. A fighter. A person with an iron will. A person with the most tender heart. A nurturer. A chef. A driver. A lover. A homework helper. A feeder. A listener. A friend. A, well, you get it.
You are the mom.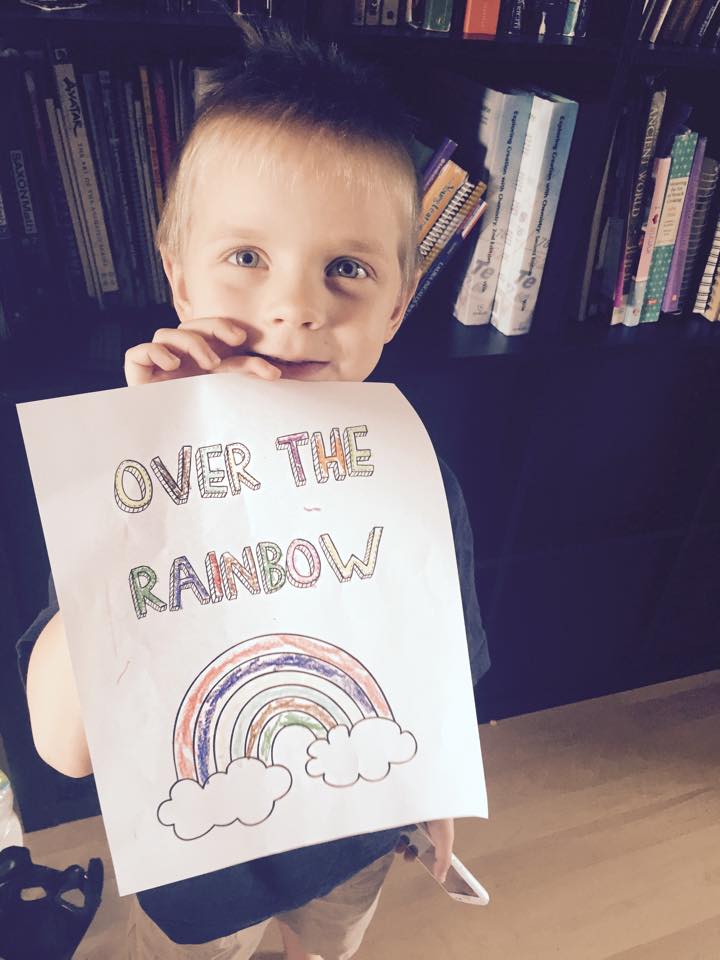 So today when you read these simple simple words about my day I want you to remember two things – one, have empathy for that mom in the parking lot with the child that freaks out and two, when it happens to you remember that empathy that all of us have towards you. No judging, but rather sisterhood there. But beyond that, and throughout your motherhood journey – from babe to toddler to kid to middle schooler to graduate to adult, remember this:
You are never just a mom.
You are a mom.
You are their mom.
And if gold stars were rewarded for that – well – I'd give you the entire sheet.
~Rachel
ps. I might have shed a whole bunch of tears when I picked him up and brought him to the car. Just keeping it real.
pps. If you need further proof of Samuel's day please see my Facebook update below.