Don't you care?
Those were the words I said to my boys sitting at the kitchen table this afternoon.
My awesome boys, who were just kids, who happened to leave some popsicle wrappers out and a popsicle melted and the kitchen that was clean 90 minutes prior now looked like it needed to be on HGTV's most difficult decluttering show. I'm not joking. it was less than two hours. I think they have a secret skill, in fact.
But I took it so personally. Because I felt like that was them telling me, in a way, they didn't care about the work or that I like the kitchen clean or all of that. I took that as not being appreciated.
Motherhood and work oftentimes is the most under appreciated feeling job ever.
You know what I mean. And if you don't yet, oh my please share the secrets, because I think from the get go motherhood is an incredible amount of giving with very little recognition of the weariness and bravery that we have inside.
No one sees us standing in the bathroom scrubbing toilets or trying to get permanent marker off the wall or negotiating with bill collectors on the phone or clipping coupons and trying to tame the three year old while we walk through Target. No one sees us weary at night but awake still working. No one sees all those behind the scenes stuff we do for our kids. Last week I slept in an airport on my way to Nashville for a business trip. It was, well, like sleeping in an airport. But I do it for them. And in case you are wondering, I'm the one with the crazy hair on top of her head.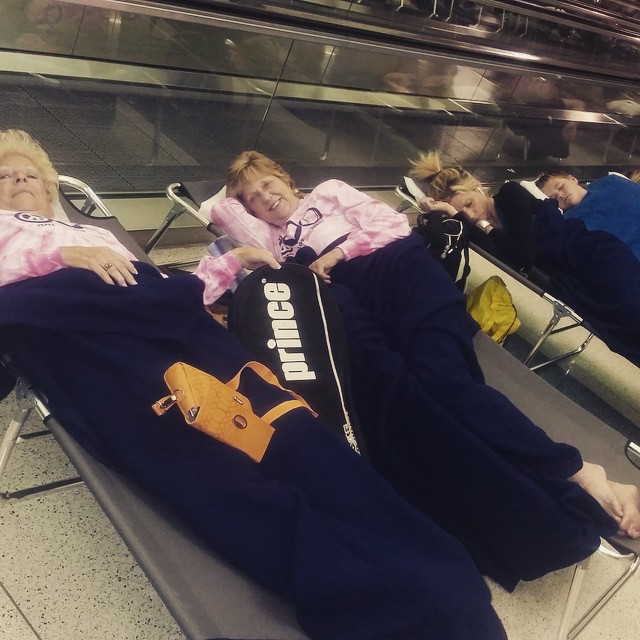 You have those hidden things too.
You have those moments where you give and give and give because you love those kids that call you mom. The kids that slam doors or tell you that you're the worst or that you don't understand or who don't like dinner and you just well, you just are trying.
Sometimes that feeling of just wanting to be appreciated makes tears well in the corner of my eyes. It's that kind of feeling where I want the instant replay of motherhood to take over and the voice over of Did you see that? Your mother made dinner with three items, made it on time, rescued the laundry from the washer before she needed to run it again, entertained the toddler, answered the phone and you all made it to soccer on time!
But, well, there's none of that. That's just kind of expected of us, right?
This weekend I gave and gave and worked and worked and yet sometimes it simply didn't feel like enough. Somehow I want to tell them to recognize that when I work hard – like go watch the replay of your mom getting up at 3:37am to catch a plane so she can work so she can put those fruit snacks in the cupboard where you pick out the grape ones. But no, it's just there.  Or I war to tell them again that all those $1.99 Amazon Kindle downloads add up. So do frappuccinos at Starbucks or marker stains or all of that.
I want them to see the hours I give and how I clean the kitchen and make dinner and fold their clothes. I especially want them to recognize that when they pull all the clothes out of the drawer. I think that might be a universal of motherhood – laundry angst.
Kids don't see it. Others don't see it either.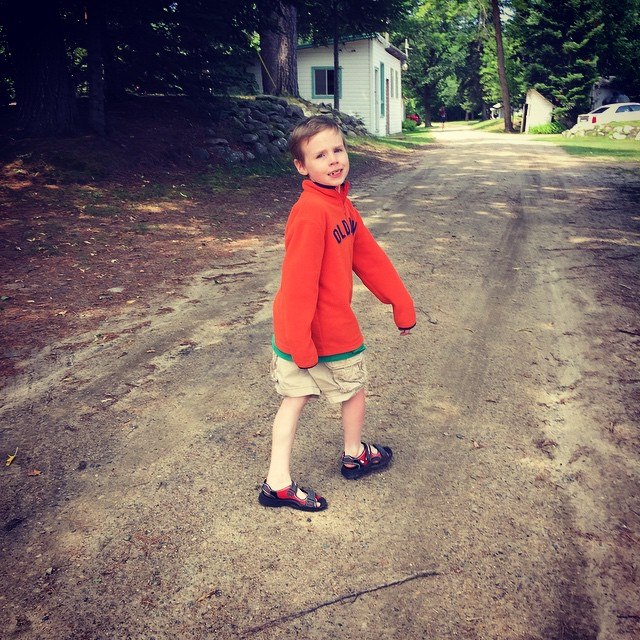 They see that there is a new download for Minecraft or that they don't like pecans in their chicken salad wraps or that they're bored or it is too hot to play outside. They see a drawer of clothes but are instead looking for their favorite shirt and really don't care that you did the above awesome folding method. They see dinner, and honestly what kid likes chicken salad? So instead of thanks they tell you they don't like it.
I think I've learned to not take it personally.
I'm the mom.
Not the one to make sure that every single second of their life is perfect.
Again, I'm the mom. I'm the one telling them to clean their room and pick up the popsicle wrappers that they left on the table and then telling them that tomorrow they can't have popsicles. I'm like the bad guy. Limiting media time or making them bring their dishes to the sink and load them in the dishwasher. I make them make their beds and answer politely and tell them no more downloads.
I love them.
Having them tell me thank you isn't part of the description in our motherhood handbook.
I wish it was.
I wish it was for you too.
(And yes, really enjoy the moments when they do.)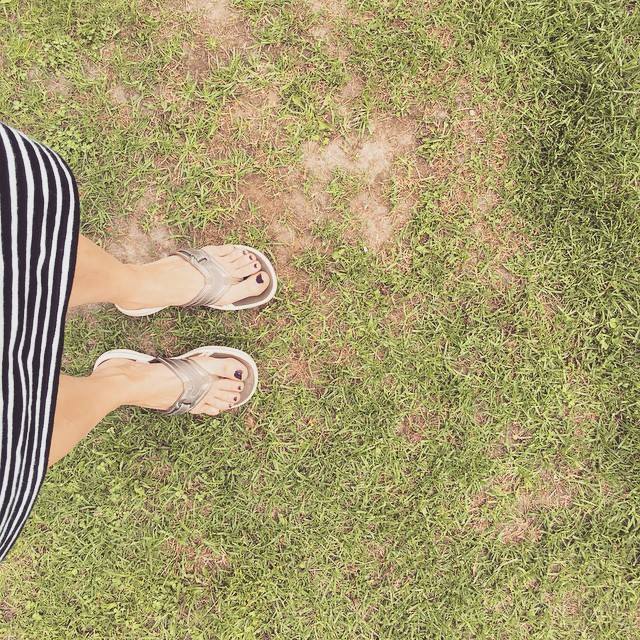 Because so often motherhood can feel like the most giving giving giving giving loneliest adventure that we're stuck in ever. And it's worse too if there isn't someone in your life telling you that what you're doing is awesome. Even if it is quartering grapes and wiping the rim of the sink or tying shoes into double knots.
So listen. I'll tell you.
I appreciate all you do.
I really do.
Because when you have those days or weeks or months where you feel most unappreciated you kind of just need someone to speak truth to you. Truth about how when you work hard for your kids it matters. Truth about how making meal after meal after meal matters. Truth about how rocking babies matters. Truth about how waiting up for teens matters. Truth about talking with doctors and teachers and parents matters. Truth about how you, you matter.
Motherhood is hard.
It's such a giving of self thing in life that we are told to suck up and just do. And we do it. We don't stop.
Keep doing. Keep loving. Keep cutting peanut butter and jelly sandwiches into triangles. Keep fighting. Keep rocking. Keep picking up popsicle wrappers. Keep reading books. Keep on keeping on.
Just know it all matters.
Even in the weary what on earth am I doing? unappreciated feeling stages of life.
I know. I've had that for the last couple of days. I've wanted to throw my hands in the air and say do you see me? Do you appreciate me? Do you?
But you know what?
I don't need that. Because for a moment tonight as I stood cutting those grapes for that chicken salad that I loved and only one of my kids did I realized that being and doing and giving mattered most.
And I became proud of me.
For pressing forward. For loving those kids. For giving.
So sweet mom walking the journey with me – be proud of you.
I'm not joking. Be proud of you. For all that you do day in and day out and day in again. Be proud. Hold your head high, eat you chicken salad that no one else likes and be proud.
You may not hear thanks or any of that for a long time. So tonight it's coming from me.
Thank you, thank you, thank you. 
I am proud of you too.
~Rachel
ps. and if you want a popsicle in this house, well, tomorrow is not a no popsicle day.