I'm just going to be real.
I think I've lost me a bit in the last year.
I've spent so much time making sure everyone else is happy and good and the kids have what they need and that things are taken care of and in that journey I've forgotten me. I don't like to talk about it, really, because I think that you all would think that I've gotten it all together.
But I don't.
And then when I try to write it comes out forced and cliched and maybe it's because I'm afraid of really being real and telling how painful it is when you feel stuck in life. I don't even know if it's so much forgetting of self, but rather much much more of being stuck. I now understand why in the Middle Ages there were indulgences sold so people can get out of Purgatory.
I never wanted motherhood and life to have this part. We don't talk about stuck often. We talk about next steps and what to figure out and goals and dreams. We talk about learning from the past and fixing ourselves. But we don't talk about stuck. We don't talk about wanting to just move forward in life.
I think that's because no one likes to talk about it when they're there. And there isn't a good solution oftentimes. And, well, truth is sometimes we just have to exist in stuck. Stuck is uncomfortable because it goes against every self help book, Anthony Robbins video, Oprah charge and so forth because even though there are solutions sometimes we just are stuck waiting.
And it sucks.
Like friends I have tears going down my cheeks writing this. Not because I want empathy or all of that, but because I've been trying to hold it all in. I'm such a fighter for what's right and when life gets unfair and I feel tied or that I can't make a decision or all of it – well, it just hurts.
I know that there are so many of you stuck too. In jobs you don't like, relationships that need mending, with financial issues that don't seem to have a resolution point, with rebelling kids, with sickness, with babies that just won't sleep through the night right now. Sometimes life is just being stuck.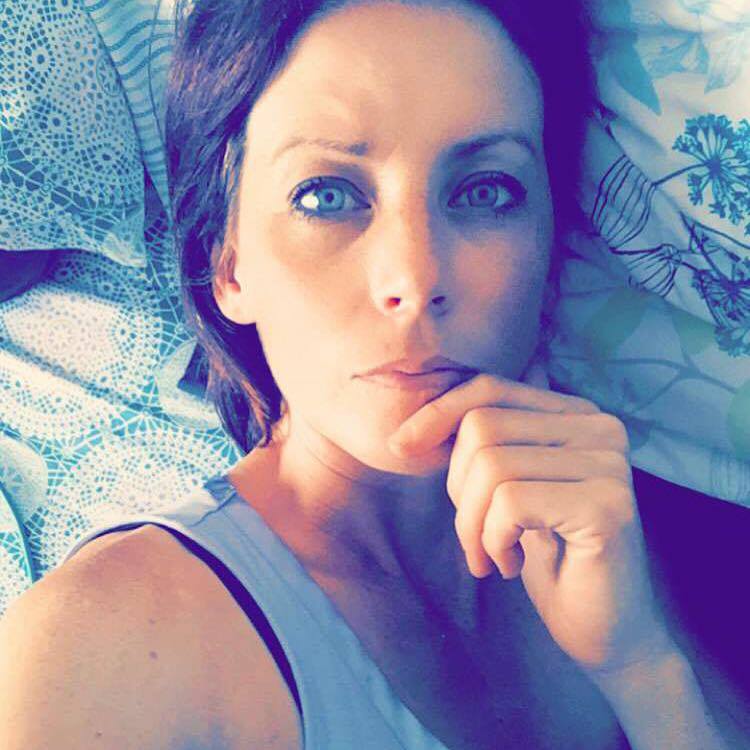 I don't have a solution.
I don't have 32 simple steps to do over the next week that will make you make the right decision and life will turn around and the rainbows and glitter will appear. I can't write to you telling you that if you just got up five minutes earlier and wrote down everything and danced and made a new goal it would disappear. I just can't. But what I do have are these words to you, right now, about you not being alone. Because sometimes when one is stuck the lonely parts creep in and make it worse. It seems like everyone else has it together, right? But, you know what? You'll get unstuck. So will I.
Until then?
It's grace. It's where we look at ourselves and don't grade ourselves so damn hard, but with the same empathy you would give me. It's where we are proud of the little things and where we have hope and see how hard we try. It's where we salute the moments that others would deem just normal but for us their victories.
I applaud you.
I am thankful for you.
And, my friend, we will get through.
So, friend, reading this who is stuck or who knows someone in that place — be a friend, give grace and make sure every day to do one little thing that makes you smile. You know what? If it's a Snickers bar then it's that. If it's watching Modern Family it's that. It's just something that makes you feel happy.
Love you guys.
~Rachel
Want more community and a group of moms determined to get unstuck? That's this page.