I used to be terrified of vomit.
I know. How is that for an opening line?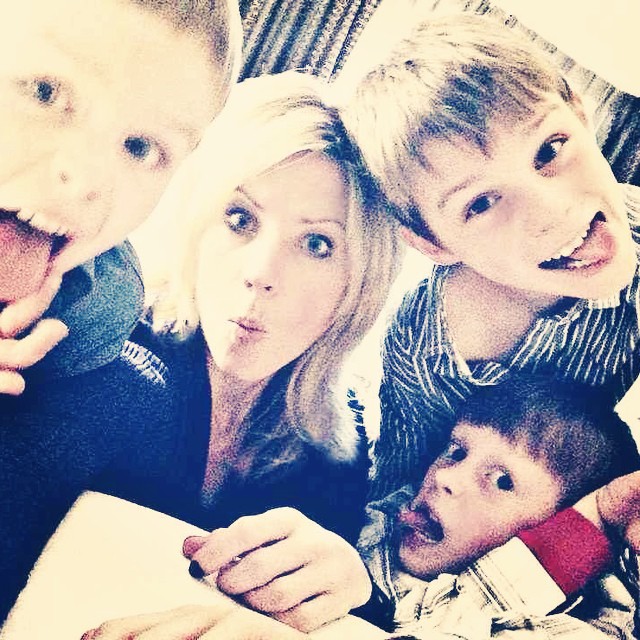 But, listen, it's true. I couldn't step within five feet of it without getting panicky. I'd freak out and feel sick and not be able to even be in the room. Stomach flu season would come and with it would be me living on the edge constantly hoping against hope my kids would be the immune ones. I'd stock up on activated charcoal and avoid public places and never ever let them sit in that blue police car cart.
(I've gotten over that. Kind of. Now my kids are big enough to just walk.)
I would own every type of hand sanitizer and would give the vitamins and know what essential oils to use. Let me just say – I absolutely hate with everything in me – vomit. I'll take sore throats and colds for weeks versus 24 hours of that dreaded in my heart sickness in my house.
Fast forward to last night.
I was awake from 1:41 am until well, now, which will have been all night except for 18.4 minute chunks of exhausted, but still listening, sleep.
With sick, puking kids.
And I did it all.  Clean up. Laundry. Holding them. Tucking them in. And getting up again.
And again.
I know, silly, right?
Like that deserves recognition or applause. I mean, seriously, it's not like I need to get the badge of motherhood that says that I've mastered the art of the stomach flu. Although, hmm, maybe there should be one. Yes, there really should.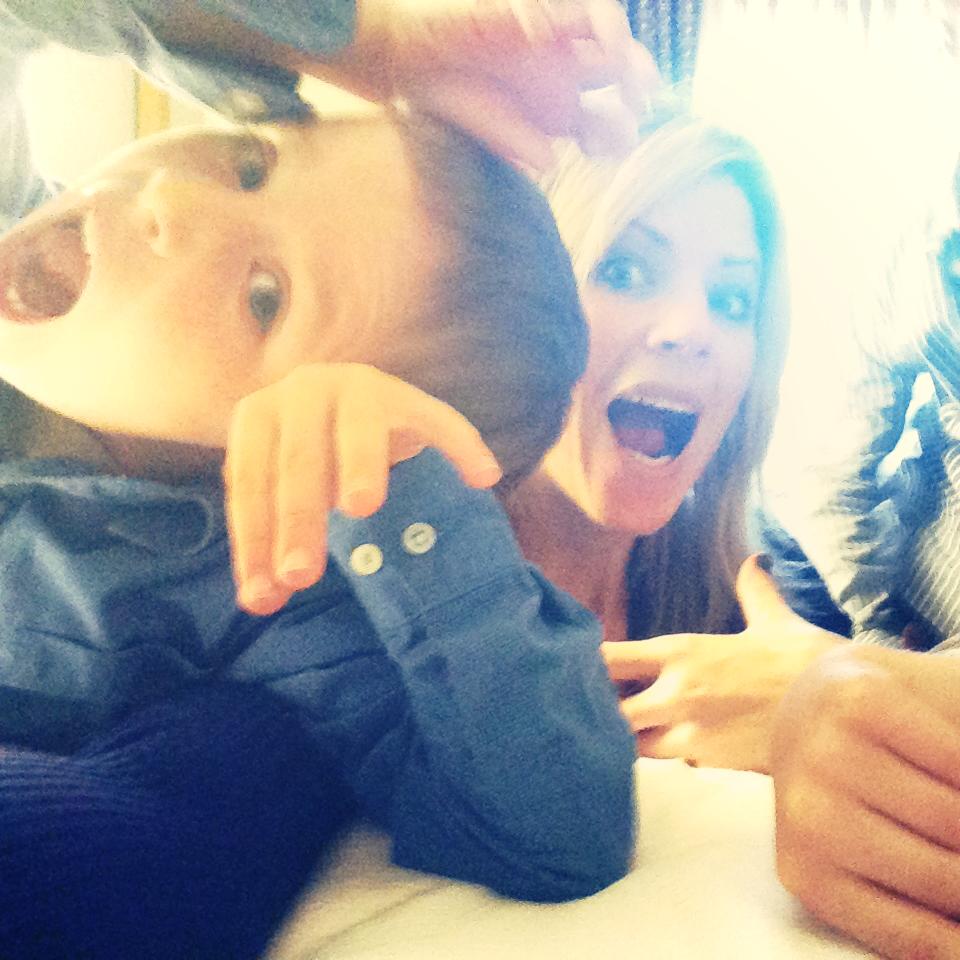 You have kids. You deal with puke. In fact, us moms cannot get through the 18 years of motherhood without dealing with the digestive system rebelling and us dealing with the fall out. (Hahah. Fall out. It's only humorous now that they're both sleeping and I'm not retrieving the Lysol.) Now before you get me wrong, this post is not about puke. Or vomit. Or stomach flu. Because seriously, I've written enough about it that it's making me queasy.
It's really about the strength we have as moms and how much we give.
You fight for your kids. You love your kids. You stay up for your kids.
And oftentimes, just like I wrote in to the tired mom, you are absolutely completely without a doubt exhausted.
You and I push through even when we have not an ounce of energy in our body. We fight for our kids. We love our families. We do the hard things. We stay up all night. We work jobs that are hard. We stay home. We deal with crazy kids who can make the simplest things into the biggest battle.
Sometimes it can feel like the loneliest journey, this motherhood thing.
Sometimes it can feel like we're the only tired exhausted crazy ones.
Sometimes it can feel like everyone has it together and we're stuck on the sidelines watching life roll by wondering why we don't quite measure up.
Sometimes it can feel like we want to wave the white flag of surrender or at least ask for a momentary substitution so that we can catch our breath just for a moment. (By the way, there are no subs. I've looked.)
But, listen again, when push comes to shove we've all been there. We all get the art of holding that puke bucket and stopping our gag reflex and putting towels down on the bed and turning the dial on the washing machine at 3:14 am.  And then waking up to start the day that didn't even get the moment of a start because we never got to end the one prior.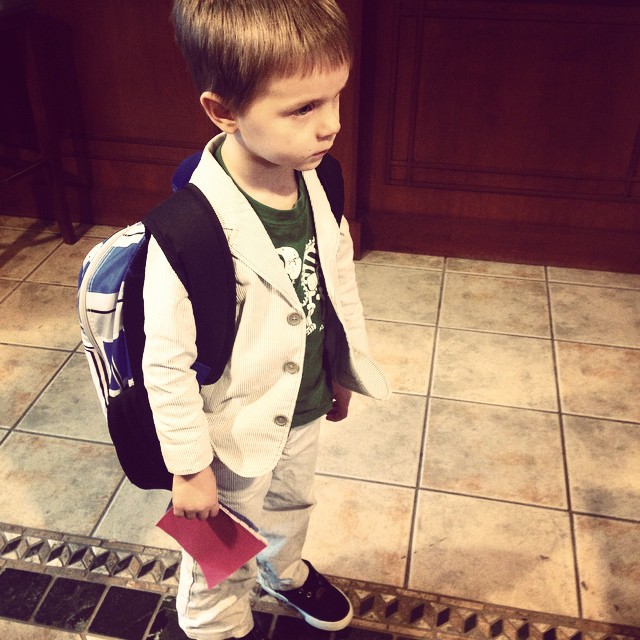 Getting kids out the door. Buttoning coats. Brushing hair. Answering emails. Washing dishes. Moving that laundry into the dryer. Buckling them up. Calling people back. Making beds. And on and on and on.
Like right now. I'm so tired I could fall asleep. But I have work to do. My five year old to play with. A pile of laundry that is rivaling to be Minnesota's tallest peak. And two still sick boys up in their room crying mom every 45 minutes or so.
Again, this isn't about me. Or the fact that I mastered puke.
It's about you.
Yes, you.
Because I know that there are moments that you have just like me, when it's 4:11 am, and you see yourself in the mirror and you think is that what I signed up for? 
We all have this stuff on our plates that is just plain hard. Some of it's not fair. Some of it's just part of life. Some of it's normal gross things like puking kids. But we've got these crazy plates spinning with loads of stuff on it that we have to balance and sometimes we can barely keep them up.
Some plates are going to fall.
That's the truth.
Sometimes we'll master the puke catch and other times we'll be washing walls. Sometimes we'll lose our cool and other times we'll be the example in the Baby Whisperer. Sometimes we'll have awesome perfectly balanced meals for dinner and other times it will be popcorn. Sometimes our family life will be like the Cleavers and other times we'll be looking for a role on Modern Family.
Motherhood is not defined by keeping every single plate spinning, being exhausted, and being perfect.
Motherhood is just really, in it's rawest form, about being there for our kids.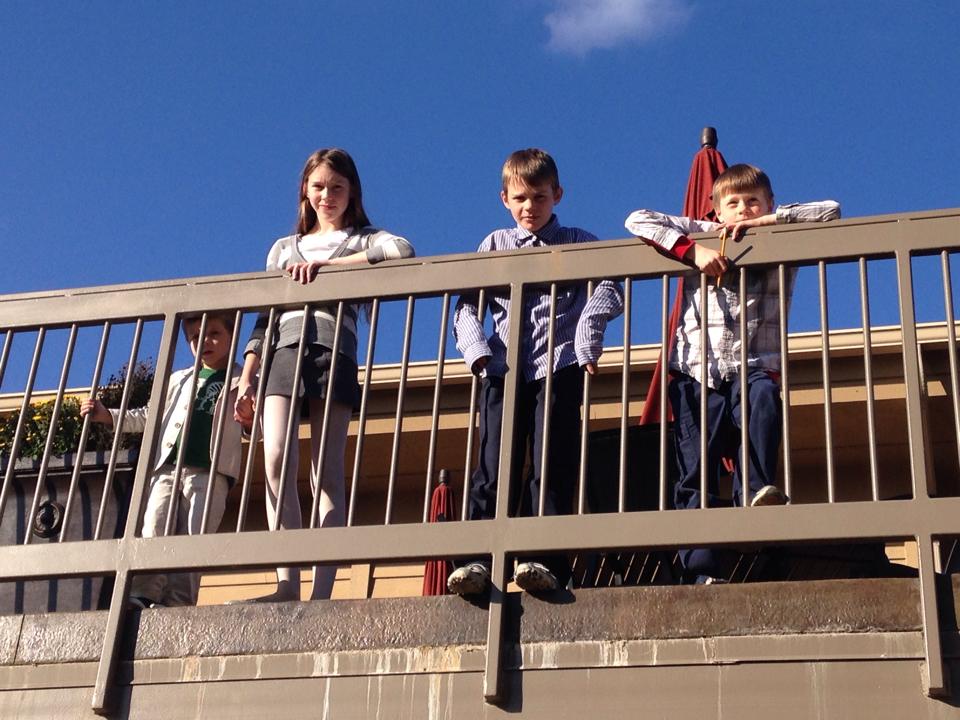 Even in our imperfection.
Motherhood is so much about learning to improvise and survive and live and so much less about having it all together. It's not about being supermom. It's being you, knowing that this probably doesn't look like the picture of motherhood that you signed up for but that you're going to simply do your best.
That's really you. You might not see it, but I do.
Right now. Even if you're tired, worn out, exhausted, wondering what to do next. That's okay. We're all there at one time or another. The truth is that you'll keep going.
You will keep going.
And truthfully? Your kids are blessed to call you mom.
From me, the mom waiting for another cup of coffee to brew whose had the smallest amount of sleep ever, to all of you.
~Rachel