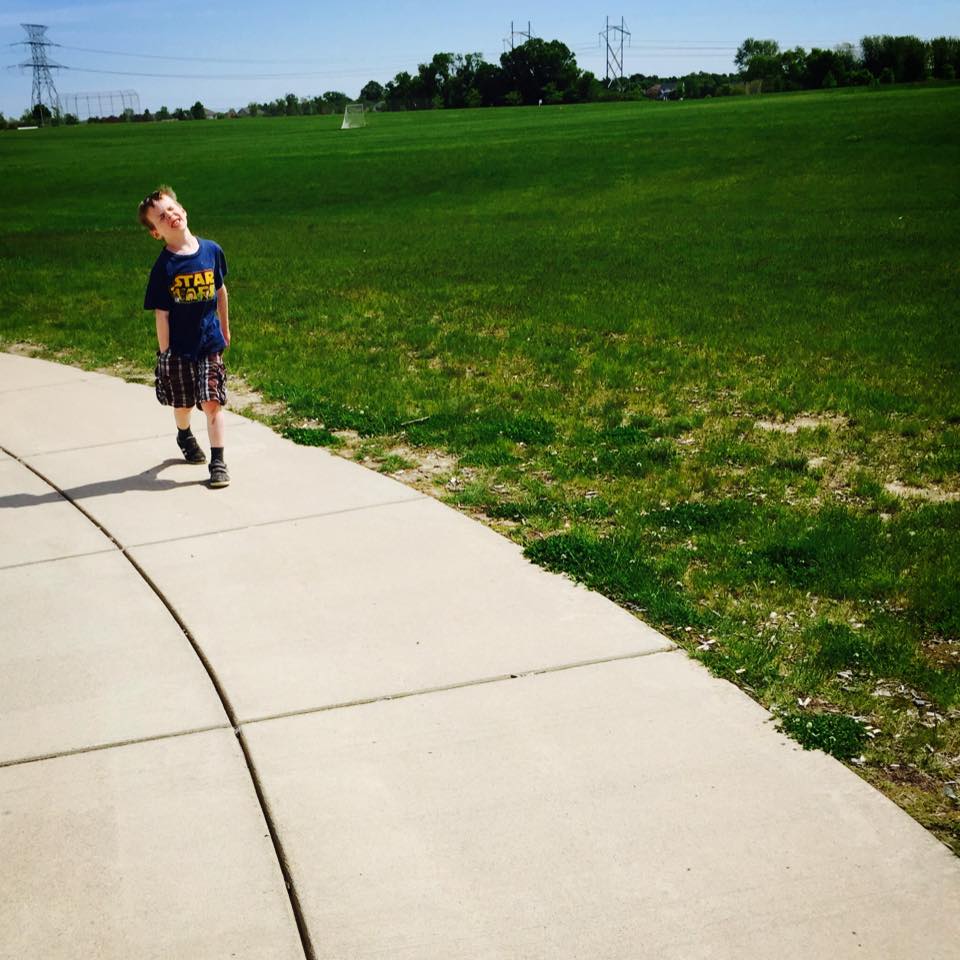 Sometimes I don't like motherhood that much. That's what she wrote me. She worried about feeling alone. About this secret of not liking being a mom sometimes. And this is what I replied: 
you know, I've felt that way too.
There are some mornings (or weeks) where I'll wake up, not by my own choice at the time which means often before the sun graces the horizon, and come downstairs into my kitchen and see the remnants of my was supposed to be clean kitchen but it is totally so far from being clean that it will take massive efforts and a 38 step program to get it back space, and we're late, and I feel behind, there's never-ending laundry to do, the little ones are fighting over the one orange marker, and it is only 8:13 in the morning. And I end up overwhelmed, irritated, or sitting in my not liking motherhood very much right now moment.
Do you know what I think? I think it's normal to not like motherhood sometimes.
Yep. I said it.
And I'll say it because sometimes I don't think we like to voice that part of our journey.
So what do you do if you're in that spot? That not liking of motherhood moment place in life and yet here you are – a mom? What then? I thought of that as I read comments – and I thought about my own life – and I mulled over what to do in those very real places of motherhood.
There isn't an eleven step program to learning to love motherhood with eight easy activities to complete each day for the next four weeks. There isn't a program, book, blog post, or words on finding the perfect balance from someone else that will make your heart switch to liking motherhood in those challenging days.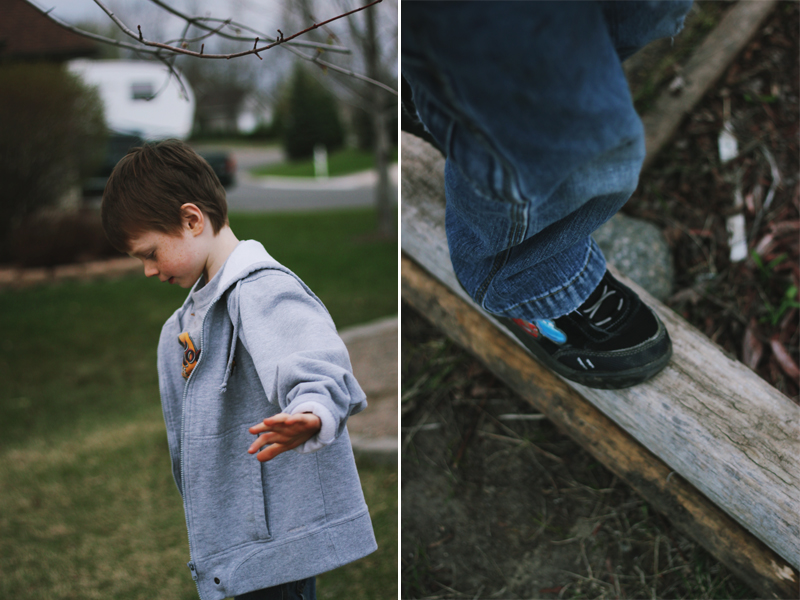 Sometimes it simply takes work.
There are some things in our lives, like gratitude, that we have to simply practice to make it grow. And often motherhood is lumped into that category.
We just don't talk about it that much.
It's easier to look at all the cute projects we think we should be doing and keep ourselves busy and to plaster a smile on our faces at preschool and inside the thought of failure or I can't keep up with them or why are they so happy and I'm not? can run through our minds making us think that we must not be good at this motherhood thing. Then those thoughts can rob us from the joy or liking of motherhood because we're comparing.
Truth? I remember.
I remember sitting in a preschool waiting room years ago and holding my wiggly and tired toddler's hand while I waited for my preschooler to come out and I remember feeling very much alone. I felt inadequate as a mother and I didn't really like it as I watched the other moms –  who seemed like they had it very much together – stand talking while I stood there trying to keep my toddler from not flopping on the wet snow dropped everywhere floor.
The not liking of motherhood sometimes part can be normal.
Do you know what I want you to know?
You're not alone. You're not alone in feeling this way.
Motherhood has become a crazy place of stress and expectations for every single day of the week and keeping up with the perfect house and having the perfect kids and not a second to breathe as you race from class to class to class and then you have attitudes and cleaning and kids that don't listen and expectations, expectations, and expectations. There are days when I sit at my table with my head in my hands and my third cup of coffee and the tears drop to the table are the hanging on days when I really struggle with motherhood.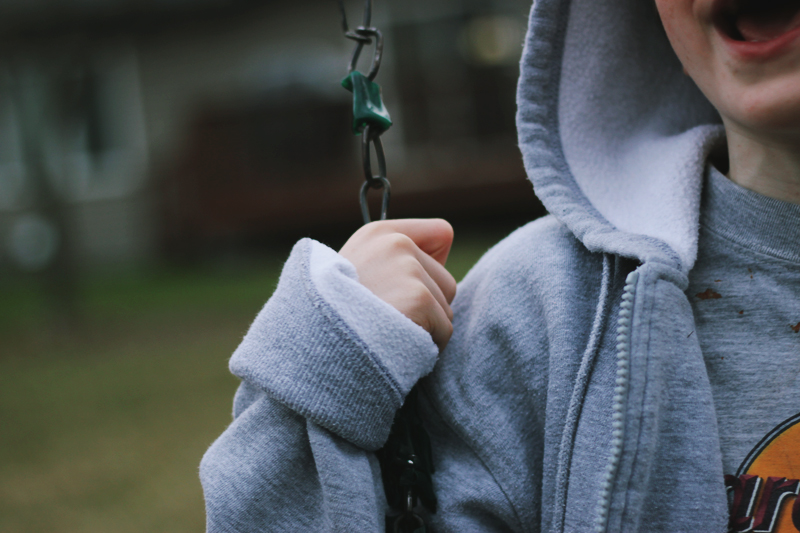 The other day when yet another email came in with the words about not liking motherhood I sat down at my table and thought of a reply. And my reply was really similar to gratitude – it was in deciding to look for things that you do like in the middle of something that right now feels not too fun. The reality is – you're a mother. And in being a mother there are responsibilities, roles, hard work, and an awful lot of giving to self. It's work. Is there beauty in the midst? Yes. But there is also a tremendous amount of life giving work.
The truth is that we all need authentic real moms who are able and willing to mention where they are in this journey.
Culture has created this super mom ideal – with the happy and always joyful mom who loves every single moment in the day and who cannot wait to wake up and start the day with the kids and she's ready to go with not a hair out of place after her workout and the dinner is already cooking and there are fresh flowers on the table and notes in the lunches and cute projects do to – which can leave the real mom feeling a bit discouraged and discontent.
You're not a bad mother for having these feelings sometimes.
If you don't like it right now I'm going to challenge you to make it a goal of yours to start liking your kids and not worry about the motherhood part. Love them, look at them, find things in them that are awesome. Motherhood gets distorted when we as a culture forget that it's not those big things that makes a difference when it's often really the little things.
It's the time when you sit on the couch and read the books over and over and over. It's the afternoons that are spent living in the car as you shuttle them from place to place to place with your Starbucks in hand. It's the middle of the night rocking a newborn to sleep and simply holding them because the second you put them down they wake up so you catnap the entire night. It's the getting up in the morning, making breakfast, washing the dishes, and cleaning the kitchen.
It's those things.
Those simple, often overlooked, yet very beautiful things.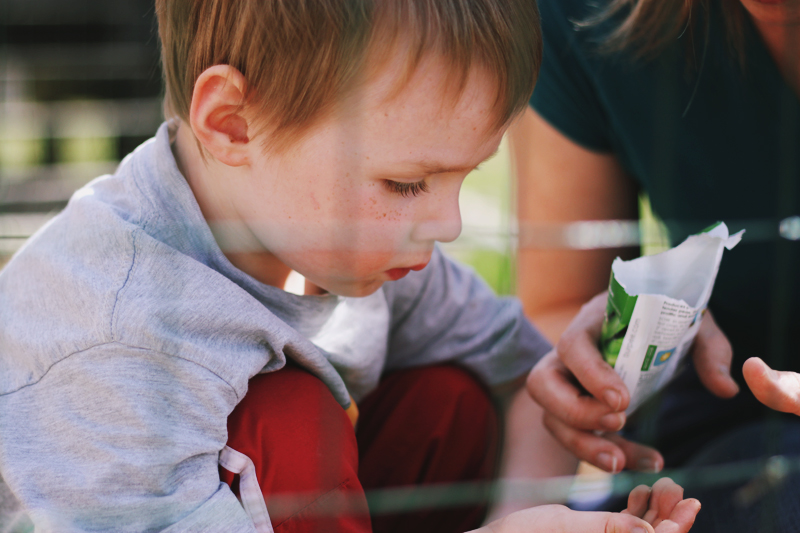 And the smiles, the I love you's, the art projects on your fridge, the first time they write their name, the excitement over the rainbow, and all of those little gifts tucked within the very busy and very giving role of mother.
The moments of motherhood that are most lovely often won't be realized until they are done.
And, often I don't think are realized until the kids are grown. That is why my grandmother looked at me and told me that it goes so fast – she had perspective, space, and time to see the beautiful moments in the midst of ordinary motherhood.
So today, today if you're struggling with liking motherhood I want you to first know that you are not alone. Second, I don't want you to stay there, so I also want you to look for just three things that you do like in this day and to begin to practice to see those things. Begin to see those gifts unique to your life, your family, your children.
Don't compare to the other moms – comparison is truly the death of contentment. Just learn, do one thing and do it well, and press onward.
It's a journey, moms, a journey. And in the journey there are good days, medium days, hard days, not liking it much days – mixed with amazing days, beautiful days, and those days where you breathe and simply know this is a gift.
You can do it.
One motherhood day at a time.
And those days will add up to be your story.
~Rachel
#findingjoy
Images and original content are sole property of Rachel Martin and may not be used, copied or transmitted without prior written consent.