Welcome to the Program!
The goal here is to make this as seamless as possible. So I thought I'd break down the steps for you. You've got a little work to do on the front end, but that will make everything else so much easier.If this is a last minute gift, then we have what you need. First you need to choose a template for your box. We've got four different ones.
STEP 1. PRINT OUT YOUR WELCOME CERTIFICATES
| | | | |
| --- | --- | --- | --- |
| | Fortune Cookie Box: For girls, boys and adults alike. The tag line is "you never know what you're going to get". | | Heroes – Strength and Power: For girls or boys or adults young at heart. This is for those who like Comics, Movies, Superhero's, Ninjas and action. |
| | Boxfort Club: What boy doesn't love a box fort when he's little? This is for boys who like spy stuff, candy, and dirt Jello. | | Girls Only: For girls who like it when their brothers are gone for the night. For girls who like to paint nails, quote princesses and bake cupcakes |
STEP 2. GET YOUR BOXES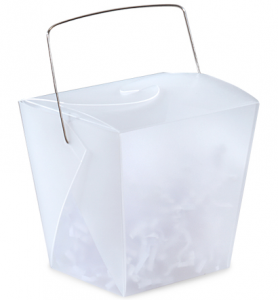 I came up with the idea of the Chinese Take Out box because my 12 year old, Cole, loves Chinese food. And then I thought it would just be cool to come in a box like that. That's the origin of the name, too. Because Cole doesn't love just one thing (like a Minecraft kid). He's sorta into lots of things.
So I found a Chinese Take Out box that works perfectly at NashvilleWraps.com. I went to their offices. Great people and a cool business. This box is $10.20 for a case of 12 (perfect for one year). That's like $.80/box. It's big enough to fit 5 or 6 things in, like a normal size of an m&m's. You could probably fit 8 packs of cards or so. If that helps you understand the size.
You can get that here: Large Chinese Food Box. It took 3 days to get to my house.
To give you some options, they have this gable box, which looks a bit like a lunch box, is a bit bigger. All three are perfect but feel free to look around the NashvilleWraps site. They have many options.
They aren't expensive and arrive quickly.
STEP 3. ADORN THE BOX
When the boxes arrive, they'll be plain white. But you can make them look awesome with a little work. First thing, print out this image 12 times and affix them to the box.
If you're good with graphics, then have at it. Otherwise, here are three we made for you.
If you don't want those, you can use a free program like Gimp to make your own.
And then on the back, you can add one more thing for cool effect. This is a fake shipping label we made. Just print it out, handwrite your recipients name and address and affix it to the box: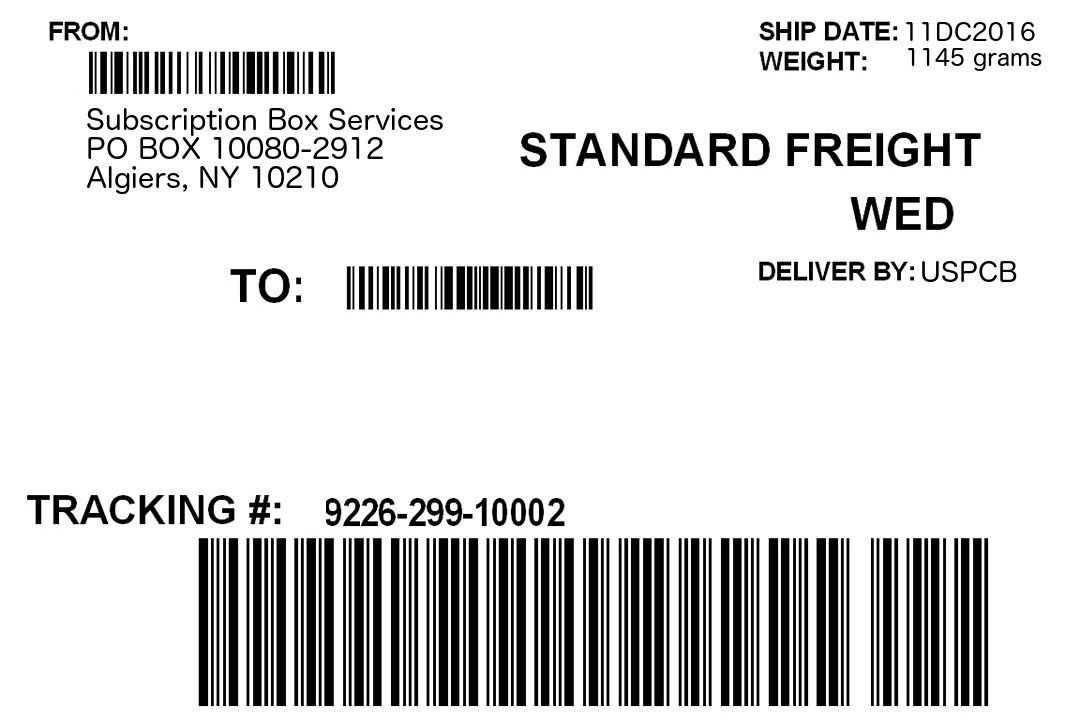 STEP 4. ADHERE THEM TO THE BOXES
You probably know a better way, I printed them on regular paper, cut them out, sprayed them with spray glue and pressed them onto the box. But originally I just wanted to print them on sticker paper (the kind Staples sells for address labels. So pick your poison: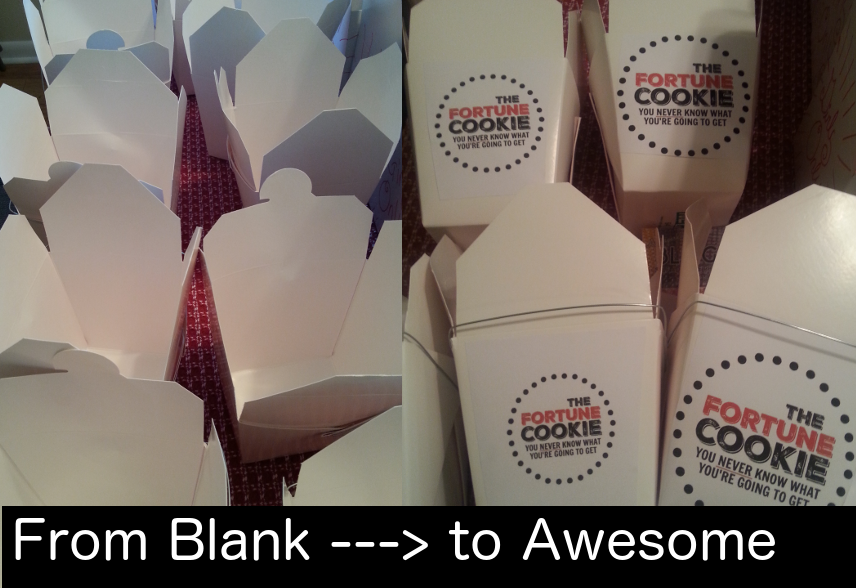 STEP 5. THE FUN PART
Each month we're going to send you links to places where you can get really cool stuff, inexpensively. To beat the cost of traditional subscription boxes, we're going to need $1, $2, and $3 stuff. Don't count out the clearance shelf at places like Walgreens and Claire's.
But these places should get you started:
| | |
| --- | --- |
| | |
| | |
| | |
| | |
Stay Tuned for emails from us. We're going to scour the earth to find the sweetest deals for your boxes. There's nothing better than getting big smiles from your efforts.