Sometimes I think it's easy to forget the braveness found in motherhood. It's easy to dismiss all we do with words like just and no big deal and lose the absolute beauty in trying and giving over and over again. It's easy to get caught up in the motions and miss the life lessons found in the little moments of life. Sometimes it can feel like the same thing over and over and over and we lose sight of how we stand up again and again and keep fighting for our families.
Motherhood is a brave thing
It's a brave thing to love creatures with spitfire wills. It's brave to fight for ourselves too in the midst of motherhood. That's what this ebook celebrates. It's you, in the motherhood journey.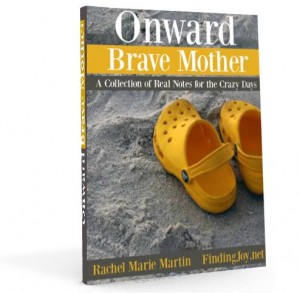 Over the past couple of years I've written about the various moments in motherhood – oftentimes the moments that we don't really talk about that much – but moments that are incredibly powerful. And many of you have asked me for them in an easy to reference form. A go-to guide, perhaps.
So we've compiled them into the latest Finding Joy ebook. I love it. I love it because you can simply find what you need to read, open it there, and find that bit of encouragement (or maybe a bit of laughter) that you need.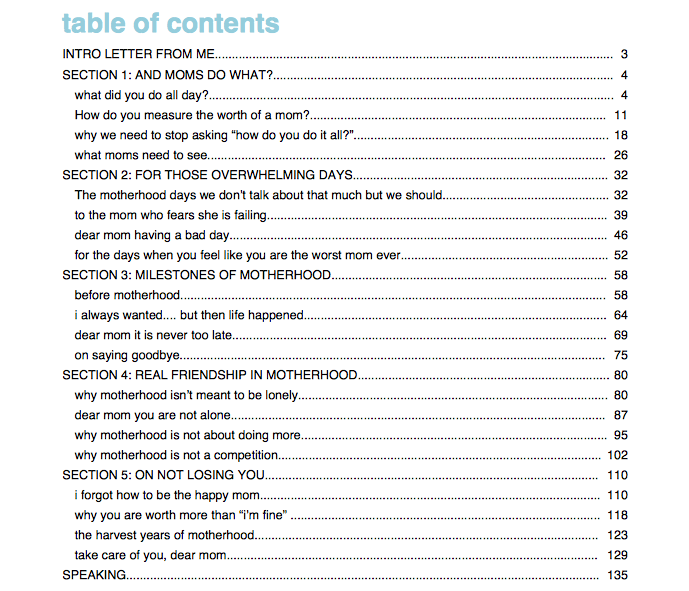 So now, here it is – ready to go. Over 130 pages of encouragement (and some great photos too) that will inspire, encourage and remind you that you are worth fighting for you during motherhood as well.
Motherhood changes us. It takes a woman and makes her face her own self. It's like forcing us to look in the mirror and then while we're looking all of our struggles are exposed. Perfectionism, comparing, competition, vanity, worry, and more. Then we deal with it.
One cannot be the same. As you catch your breath running through the daily grind race you become stronger and in fact, discover self.   from Before Motherhood
To get your own copy of Brave Mother (in EBOOK form) simply click the link below.  You'll receive an email with a link to your own copy in pdf format. These letters have been read by millions of moms over the last couple of years, have been on Huffington Post and published in over 20 languages. Now, now you can have your own copy too.
Bottom line? Thanks for all of your support. I hope these letters bless you all incredibly much.